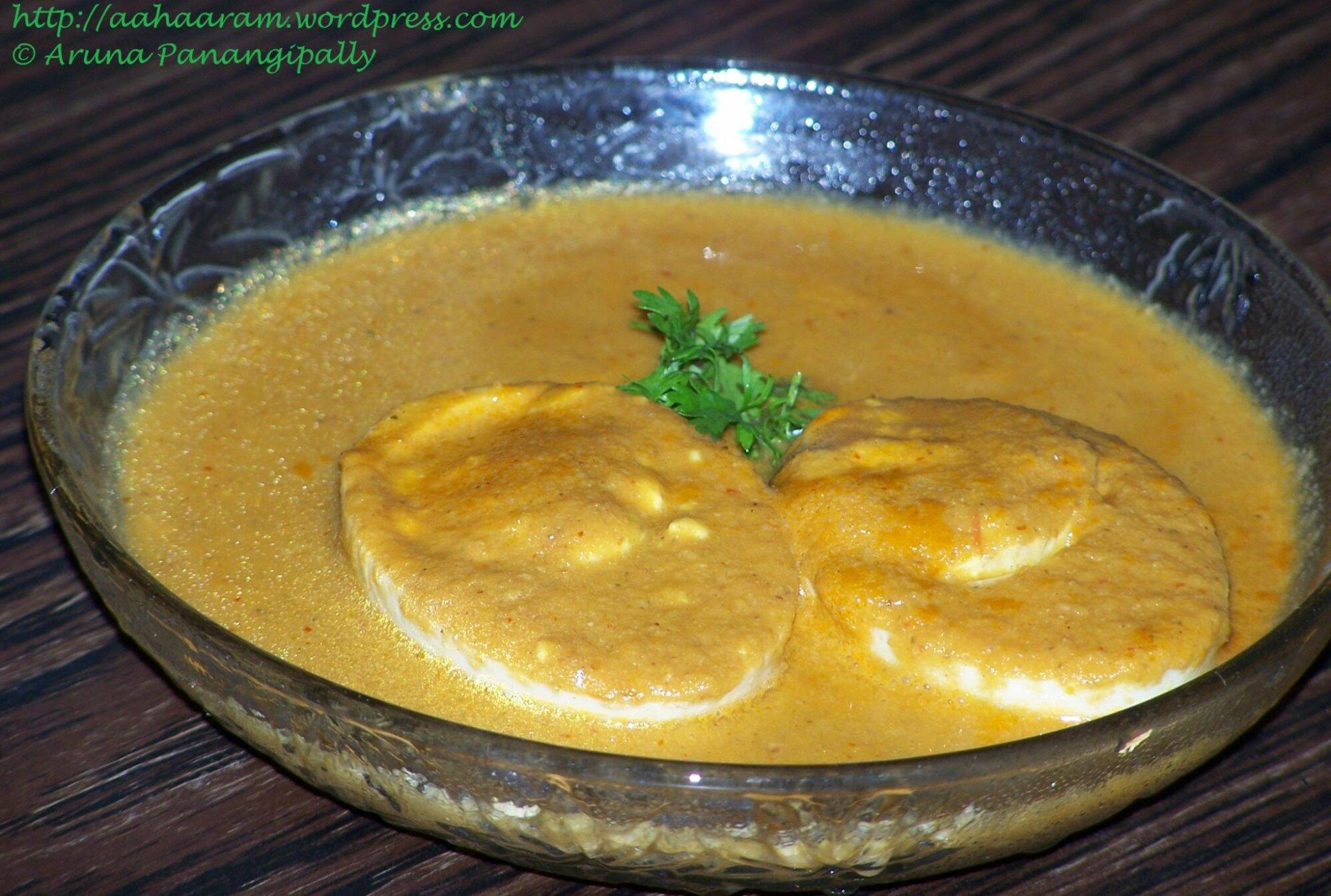 Pin
My father and brother are fond of eggs. Apart from the regular omelettes and boiled eggs, I try to make assorted curries with eggs to have at lunch or dinner. This is a recipe similar to the one my mother used to make and is great with both rice and roti.
Ingredients
Eggs – 6
Tomatoes – 2 Medium
Onion – 3 Medium
Ginger-Garlic Paste – 2 tbsp
Coriander Powder – 2 tsp
Cumin Powder – 1 tsp
Garam Masala – 1 tsp
Red Chilli Powder – 1/2 tsp
Turmeric – 1/4 tsp
Oil – 2 tbsp
Finely Chopped Coriander Leaves – 1 tbsp
Salt to Taste
Method
Boil the eggs till they are hard boiled.
Peel, cut in halves, and set aside.
Peel and dice the onion.
Grind to a smooth paste.
Puree the tomatoes.
In a kadai, heat the oil.
Add the onion and ginger-garlic pastes.
Fry for 5 to 7 minutes.
Add tomato puree and sauté for 3 to 5 minutes.
Add red chilli, coriander, cumin, and turmeric powders.
Mix well and sauté for 2 minutes.
Add about 1 Cup water and salt.
Simmer till the gravy thickens.
Gently place the boiled egg halves in the gravy, sunny side up.
Cover with some gravy and let simmer.
Garnish with freshly cut coriander leaves.
Serve hot with rice or roti.
Tips
You could lightly fry the whole boiled eggs in some oil, before halving them. 🙂