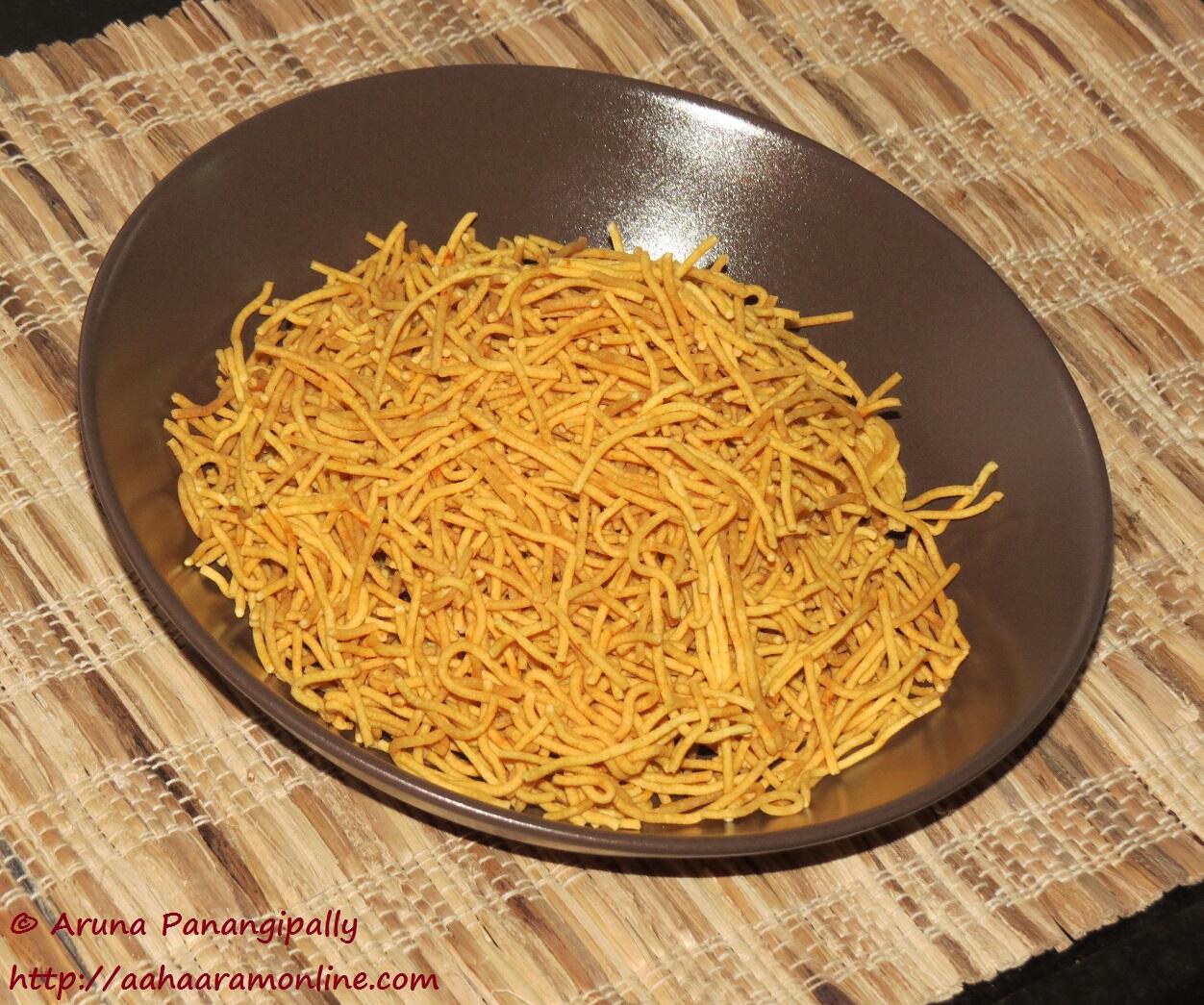 Pin
Jantikalu are one of these eternally popular "crunchy munchies" that you will find in most Andhra homes. As a child, I used to wait for the time when Amma would say let us make Jantikalu because it meant an afternoon of fun.
Amma would also make a huge batch that would last for more than a week as tiffin for "small recess" in school. 🙂
Equipment
Jantikala Gottam/Murukku Press
Ingredients
Biyyam Pindi/Chawal ka Atta/Rice Flour – 2 Cups
Senaga Pindi/Besan/Gram Flour – 1 Cup
Red Chilli Powder – 2 tsp
Ghee – 1 tbsp (For  vegan version replace with oil)
Vaamu/Ajwain/Carrom Seeds – 1 tsp
Salt – 1.25 tsp (or to Taste)
Oil for Frying – 2 Cups
Water
Method
Sieve the rice flour, gram flour, salt, and chilli powder together.
Add the carom seeds to the sieved flour mix.
Mix well.
Heat the ghee to melt it completely.
Add to the sieved flour and mix well.
Gradually add water and create a firm, but malleable dough.
Divide the dough into four equal parts.
In a kadai/wok, heat the oil till it is hot.
Turn down the heat to medium-low.
Fill the jantikala gottam with one part of the dough.
Using a circular motion, slowly press the jantikalu into the hot oil to form a round shape.
Over medium heat, fry till the Jantikalu are light brown.
Gently turn over and fry till golden brown. Each batch takes about 10 to 15 minutes.
Lift out of the oil and let the oil drain out.
Or
Place on an absorbent kitchen towel.
Store in an air-tight container.
Enjoy with a hot cup of tea or coffee! 🙂
Tips
The dough should be slightly softer than chapati atta so that it passes easily through the jantikalu gottam/murukku press.
Beware of making the dough too soft as then it will simply absorb lots of water during the frying process and not be crisp but oily and soggy.
Taste the dough to ensure there is enough salt. It should feel as though salt is "just short of being enough." The salty taste is enhanced after frying.
Make the jantikalu as soon as you make the dough otherwise it dries out.
To ensure that the hot enough, roll a pinch of dough into a small bead/ball using your fingers and drop it into the oil.

It should first settle at the bottom and then rise slowly to the top as it fries.
If the ball of dough rises immediately to the top, then the oil is too hot.
When the oil is too hot, the Jantikalu will fry from the outside but will remain uncooked or soft on the inside.