I can eat Katte Pongali or Ven Pongal anytime, any place. I don't need any accompaniments either; just plain Katte Pongali with some (ok, ok, lots of) ghee is a favourite breakfast of mine. 🙂 Apart from being a popular breakfast, this dish often served as naivedyam during festivals such as Navratri.
I look forward to this wonderful dish as prasadam in temple, where it is infused with the aroma of smoke from the wood fire it is cooked on.
In the past couple of years, I discovered the pleasure of eating Ven Pongal with Avial, thanks to Hotel Ram Ashraya in Matunga, Mumbai. In fact, we look forward to a breakfast here on Sundays, the only day that this combination is served.

You get some of the best Ven Pongal (outside of a temple) at the Railway Food Stall on Warangal station (the one opposite the Second AC compartment for trains to or from Mumbai). He liberally adds green chillies to it and what I can only guess is oil. 😀

This dish is called Katte Pongali in Andhra Pradesh and Ven Pongal in Tamil Nadu. It is also sometimes called Khara Pongal to distinguish it from the Chakkara Pongal or Sweet Pongal.
How to Make Katte Pongali or Ven Pongal
Serves: 4
Time: 40 Minutes
Ingredients
Rice – 1 Cup
Pesara Pappu/Moong Dal/Green Gram – 2/3 Cup
Pepper Corns – 8 to 10
Cumin Seeds – 1 tsp
Cashew Nuts – 10 or 12
Ghee – 2 tbsp
Turmeric – 1/4 tsp
Salt to Taste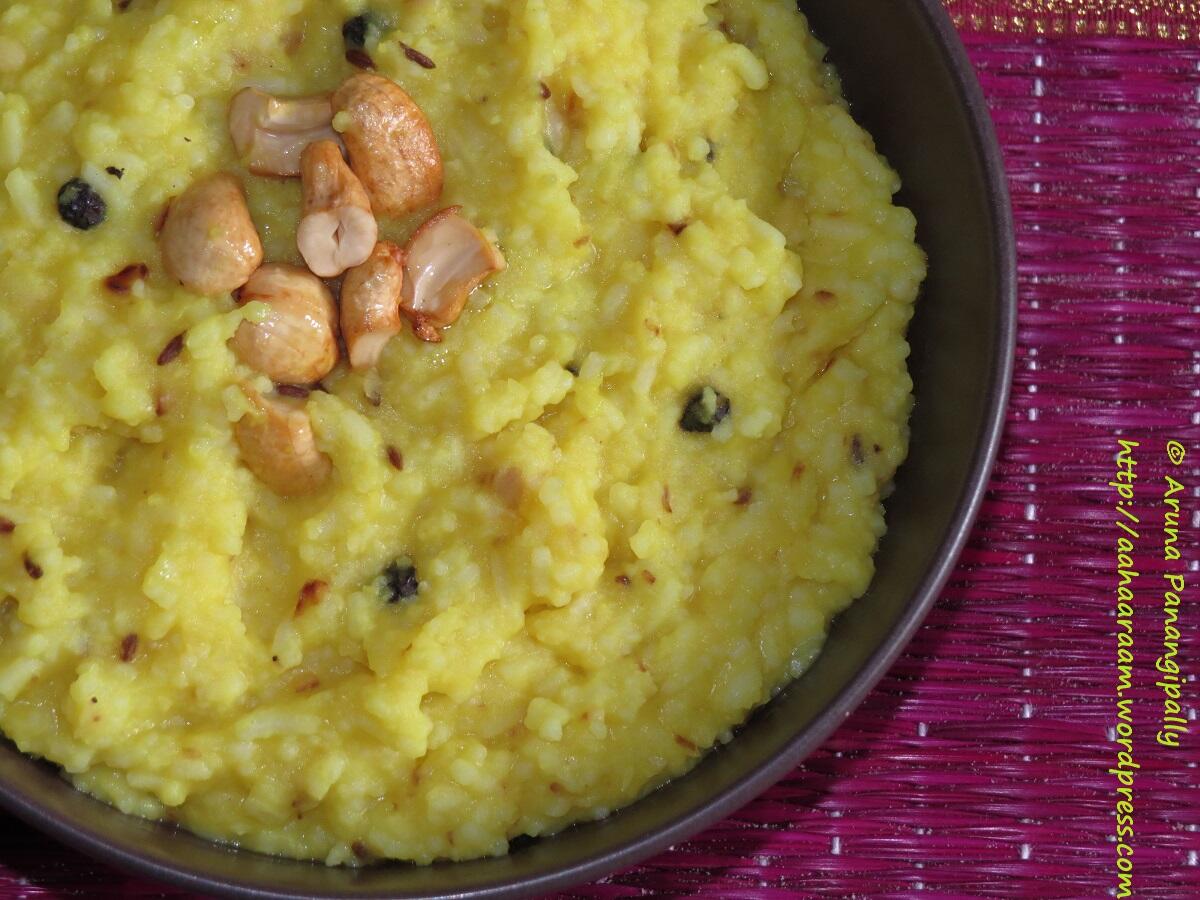 Pin
Method
Over medium heat, roast the moong dal till it is light brown.
Crush the pepper corn into a rough powder.
Pressure cook the rice and roasted dal with 3.5 cups of water for 3 whistles or till the rice & dal is completely cooked.
In a heavy bottomed vessel/kadai/wok, heat the ghee.
Add the cumin seeds and crushed pepper.
Saute for about 10 seconds.
Add the split cashew nuts and fry till the cashew turns light brown.
Add turmeric powder, salt, and rice-dal mix.
Mix well.
Serve the Katte Pongali or Ven Pongal hot, topped with some ghee and with Coconut Chutney on the side.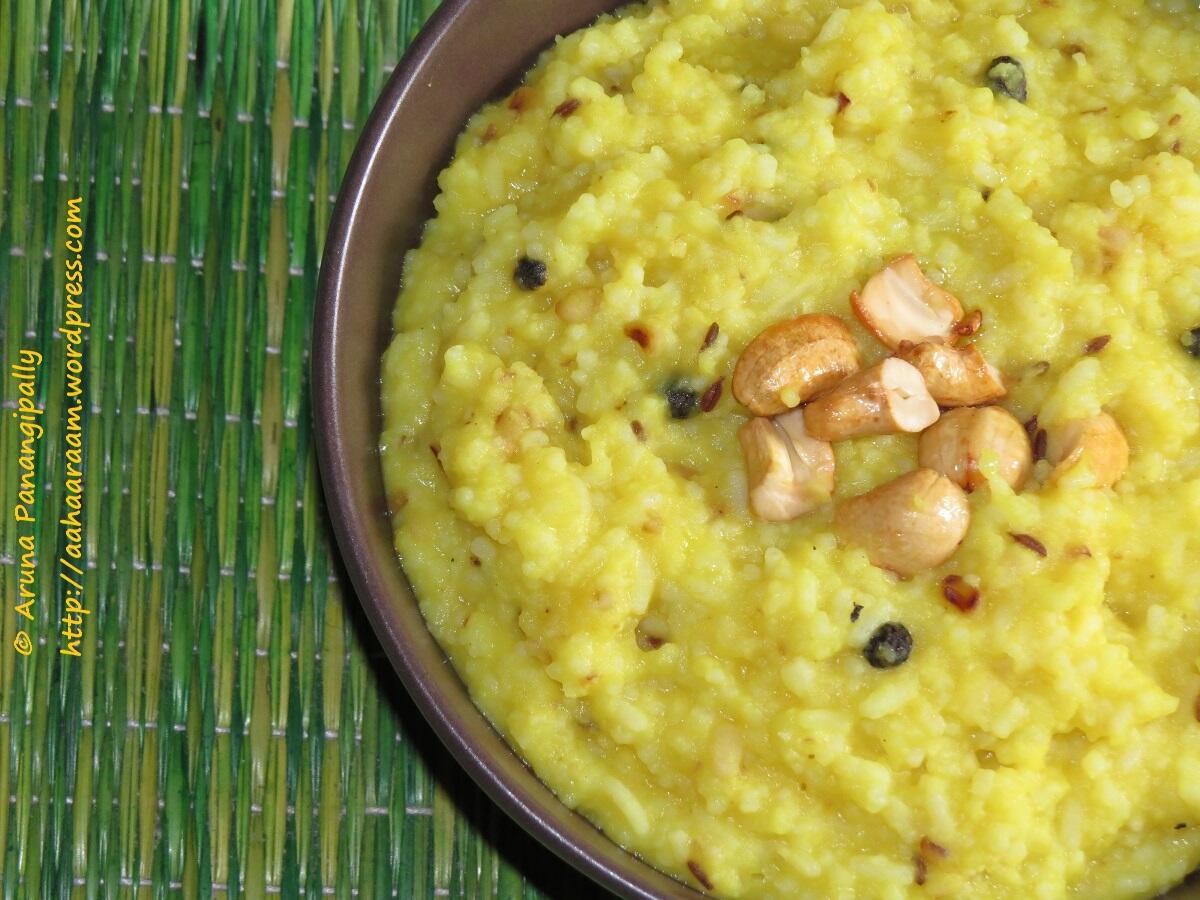 Pin
Do also try my recipes for Moong Dal Khichdi or Moong Dal and Palak Khichdi Cooked in Buttermilk!