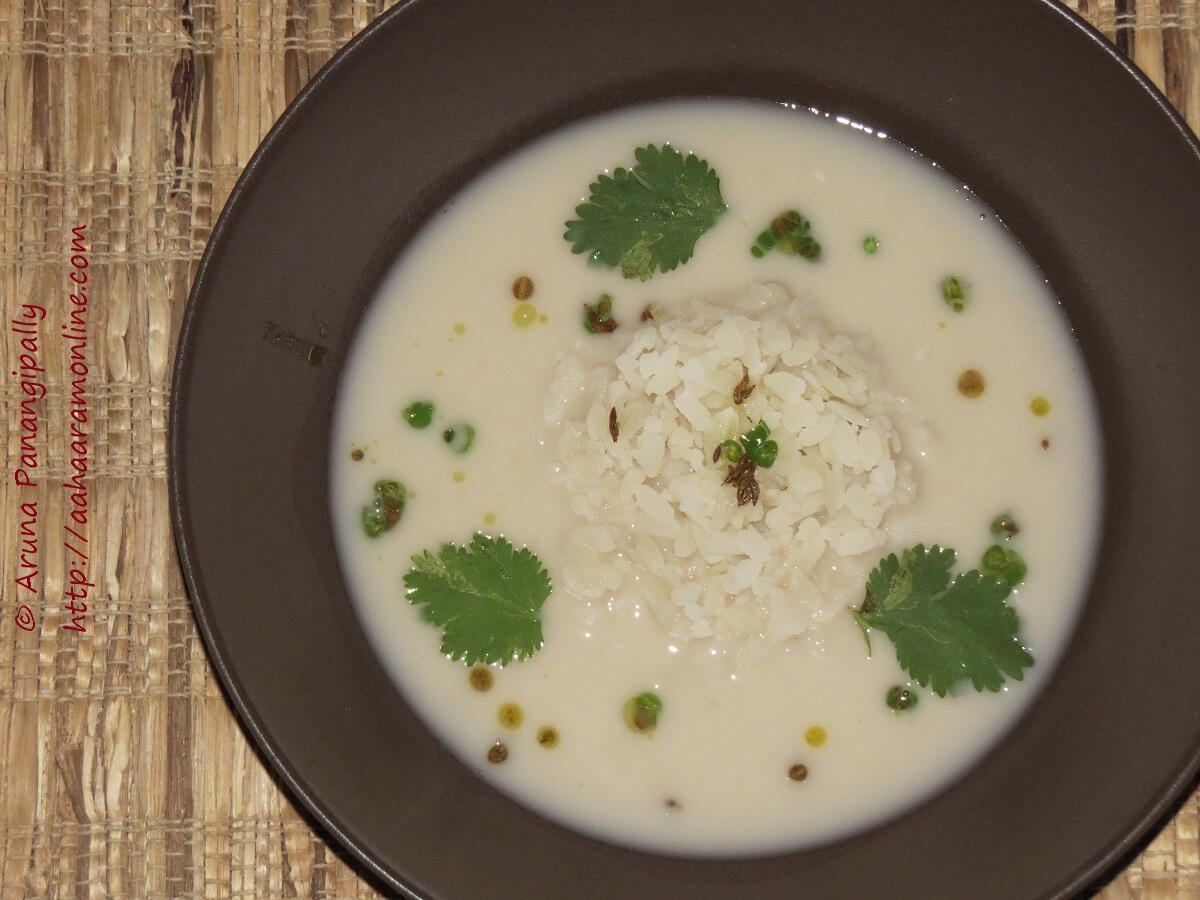 Pin
Poha is a staple in my home and for some reason I love Poha and all that I can do with it. 🙂 I also love Coconut Milk and so when I heard of Kolache Pohe, I was super excited and wanted to try it immediately.
From my research shows, Kolache Pohe is a popular snack in the Konkan region of Maharashtra. When I read the recipe, I marveled at the tastes this dish incorporated: sour, sweet, and spicy complementing the cool Coconut Milk. To top it all it is a virtual no-cook recipe (except for the tadka). What more could one ask for.
I made it with the regular or Jada Poha which was readily available at home. You could also make it with Patal Pohe or thin Poha.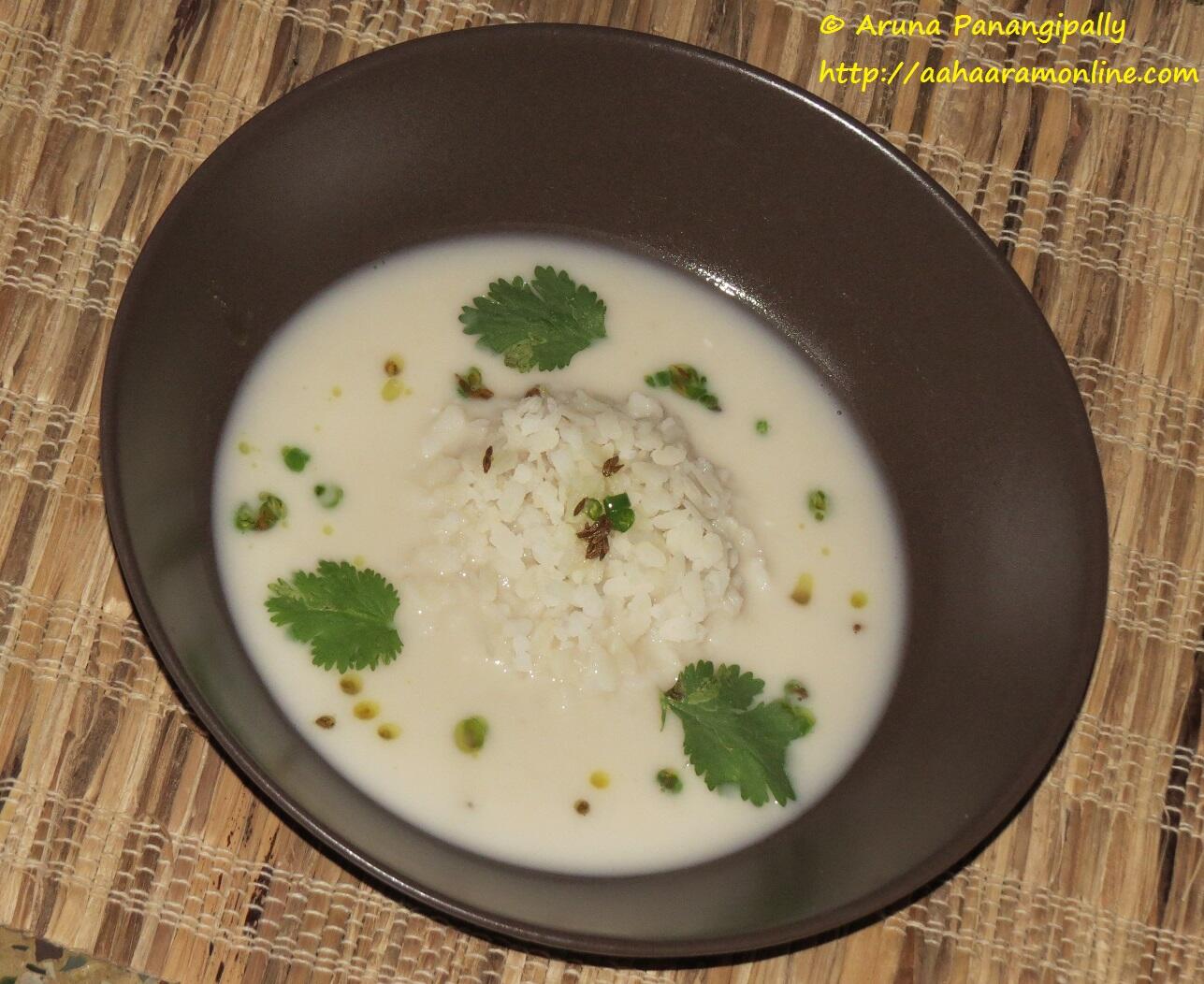 Pin
How to Make Kolache Pohe | Poha with Coconut Milk, Tamarind, and Jaggery
Kolache Pohe - Poha with Coconut Milk, Tamarind, and Jaggery
Kolache Pohe is essentially Poha in Coconut Milk mixed with Jaggery and Tamarind Pulp and tempered with Cumin and Green Chillies
Ingredients
1

Cup

Jada Poha - 1 Cup OR Patal Pohe - 1.5

2

Cups

Coconut Milk

2

tbsp

Grated Jaggery

3/4

tbsp

Tamarind Pulp

2

Green Chillies

3/4

tsp

Cumin Seeds

1

Large Pinch

Asafoetida or Hing

1

tsp

Ghee

Fresh Coriander - For Garnish

Salt to Taste
Instructions
If you are using Jada Poha
Dissolve some salt in 2 cups of water.

Add the poha to the salt water.

Let it soak for about 15 seconds.

Using a colander, drain out all the water.

Leave the poha in the colander for 30 minutes till all water drains out.
If you are using Patal Pohe or Thin Poha
You don't have to do anything. 🙂
To Prepare the Coconut Milk
Chop the green chillies to fine pieces.

Mix the salt, jaggery and tamarind pulp in coconut milk till the jaggery is dissolved.

In a ladle, heat the ghee.

Add the cumin seeds and chopped green chillies.

Stir-fry till the cumin starts to change colour.

Turn off the heat and add the asafoetida.

Mix well.

Add to the coconut milk.

Mix well.
Method to Make Kolache Pohe
In a deep dish, add 1/4 of the pohe.

Pour 1/4 of the seasoned coconut milk on top of the pohe.

Garnish with fresh coriander.

Enjoy!
Notes
If you are using Patal Pohe, let it soak for a couple of minutes after adding the coconut milk before eating.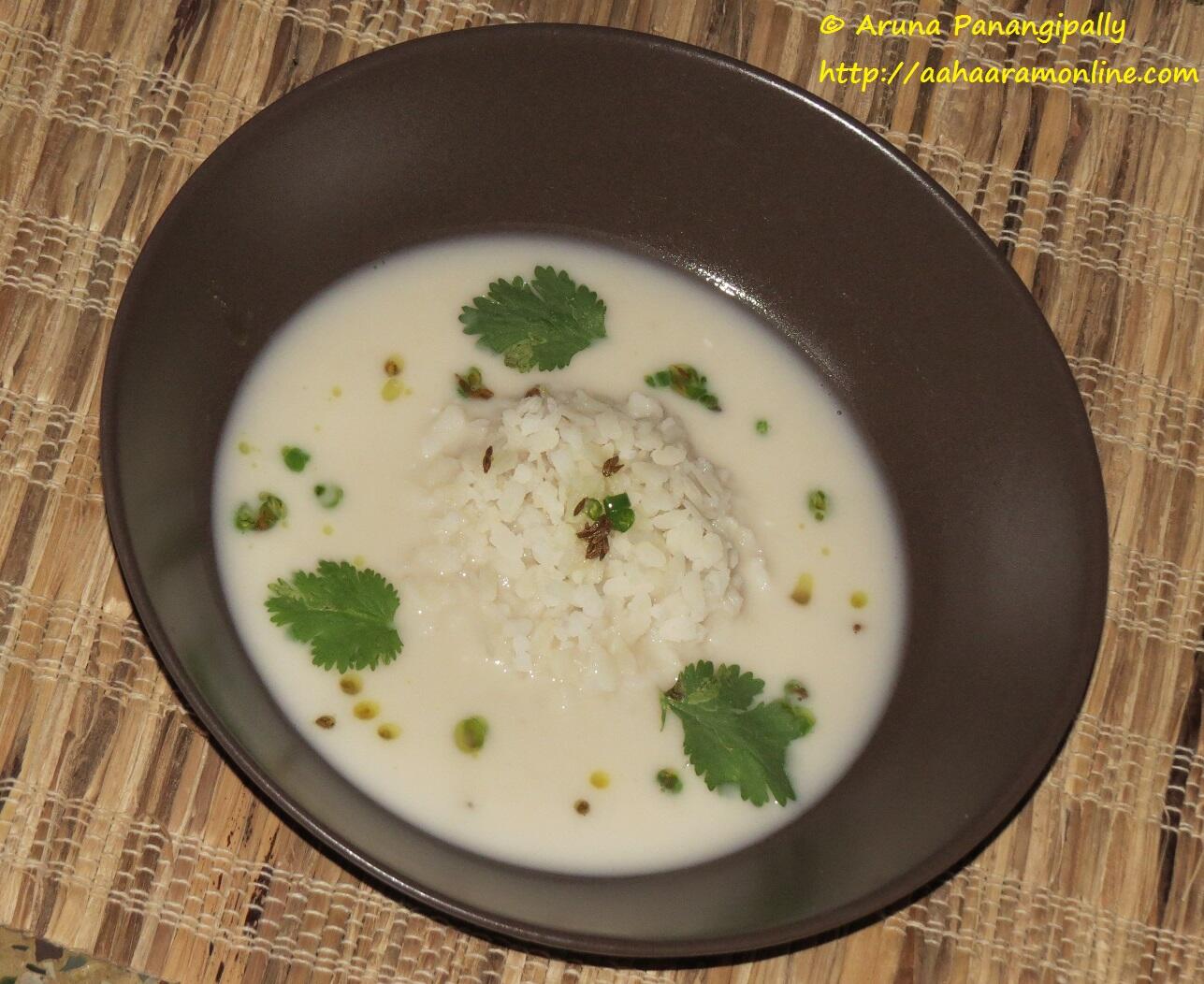 Pin