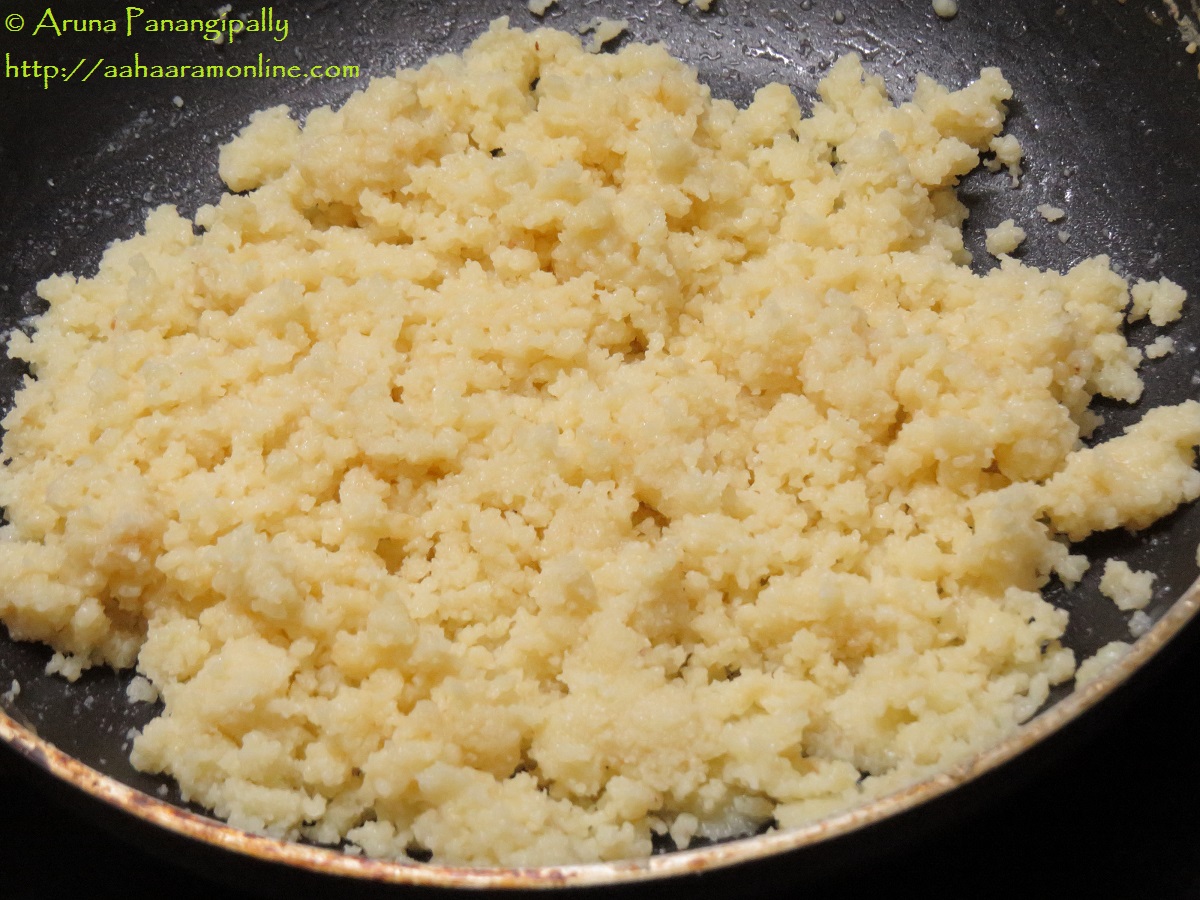 Pin
With Holi just round the corner, I thought the recipe for making Mawa or Khoya at home with milk powder would be quite useful.
I used two different methods. The first method was cooking milk powder with butter and milk as described in Nisha Madhulika's post and the second was to make a dough with milk and milk powder and then steam it. I am describing both methods in this post. Personally, I preferred the Mawa made with the first way because it was richer in taste and texture. The second method resulted in a drier texture but was equally good in taste.
Method 1 to Make Mawa or Khoya with Milk Powder
Quick and Easy Homemade Mawa or Khoya with Milk Powder
Mawa or Khoya is such an essential ingredient of many Indian desserts. The traditional way of making Mawa involves boiling milk over slow flame till it solidifies. With this recipe, I show you 2 different and easy ways to make Mawa at home.
Ingredients
1

Cup

Milk Powder

3

tbsp

Butter

1/2

Cup

Milk
Instructions
Over medium heat, melt the butter in a pan.





After the butter has melted, add the milk and mix well.





Add the milk powder.





Mix well to ensure there are no lumps.





Over medium flame, cook the mix till the milk is absorbed and the butter starts to leave the sides.





Turn off the heat and let the Mawa cool.

Use a spoon or fork and mix the cooled Mawa till it is crumbly.


Notes
Be careful while melting the butter. Just melt it over low heat and add the milk as soon as it melts. Do not melt over high heat or keep the melted butter heated because the Mawa will then smell of ghee.
Method 2 to Make Mawa or Khoya with Milk Powder
Ingredients
Milk Powder – 1.5 Cups
Milk – A little less than 1/4 cup
Ghee – 1 tsp
Method
Using a spoon, mix well.
Keep adding a little milk at a time and mix well till it forms a dough.
Take 1 tsp ghee into the hand.
Knead the dough into a smooth ball.
Wrap the dough in a moist cotton cloth and place it in a vessel or a colander.
Steam for 5 minutes. Ensure that the water does not touch the ball. Do not steam for too long or the Khoya will become dry.
Let the steamed ball cool.
Using a spoon or fork, crumble the Mawa.