I am a very new convert to the magic of Masoor Dal; in fact I used it for the first time this year to make Masoor Dal Biryani (a vegetarian version  and one with egg). I still had some of this whole red lentil left over and so this week I used it to make a simple curry.
Masoor Dal uses boiled whole red lentil in a tomato and onion gravy and the resultant protein-rich dal is just a perfect accompaniment to rotis. I also ate it with some hot rice and a dollop of ghee, and it was simply delicious.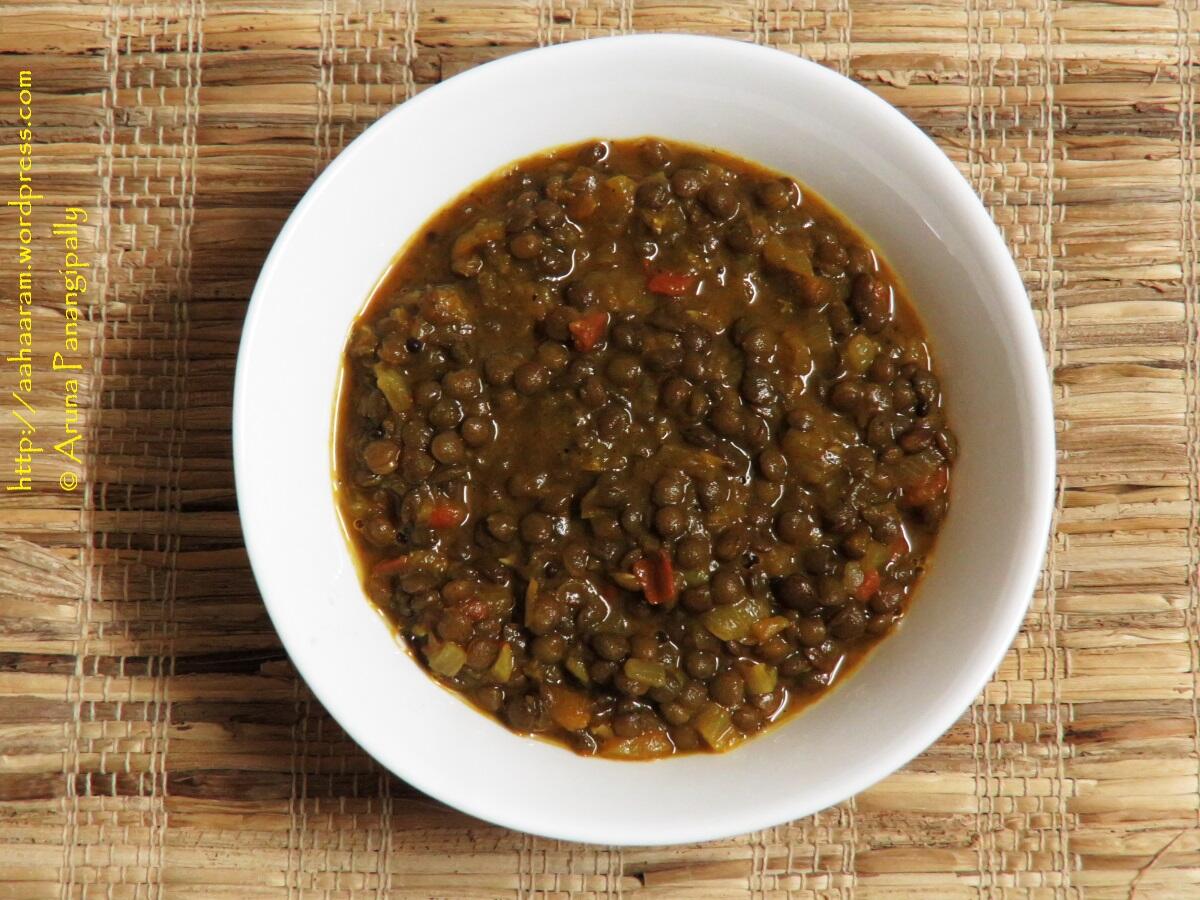 Pin
How to Make Masoor Dal
Whole Masoor Dal – 1 Cup
Finely Chopped Tomato – 3/4 Cup
Finely Chopped Onion – 1 Cup
Grated Ginger – 1 tsp
Crushed Garlic – 1 tsp
Red Chilli Powder – 1 tsp (or to taste)
Turmeric – 1/4 tsp
Garam Masala – 1/2 tsp (optional)
Ghee – 1 tsp (Oil for Vegans)
Salt To Taste
Method
Wash the Masoor Dal under running water till the water runs clear.
Soak the Masoor Dal in 3 cups water for at least 1 hour.
Pressure cook the dal till soft. 3 whistles should do the trick as it cooks rather quickly.
Drain and reserve the water in which the dal is cooked.
Mash the dal lightly with a heavy ladle.
In a kadhai or heavy bottomed vessel, heat the ghee or oil.
Add the onion and stir-fry till transparent.
Add the garlic and ginger and stir-fry till aromatic.
Add the tomato and stir-fry till the pieces are soft and well-stewed.
Add the turmeric and chilli powder.
Mix well.
Add the cooked masoor dal and some of the water it is cooked in.
Mix well.
Let the dal cook in the masala for about 5 minutes.
Add salt and garam masala, and mix well.
Turn off the heat.
Cover and set aside for at least 30 minutes.
Serve warm with rotis, or rice and ghee.
Tips
If you don't want to pressure cook the dal, you can add the soaked dal to the cooked onion-tomato masala as well. Now cover it with enough water and cook covered till the masoor dal is cooked well.
You could also add the the soaked dal to the cooked onion-tomato masala and then pressure cook it.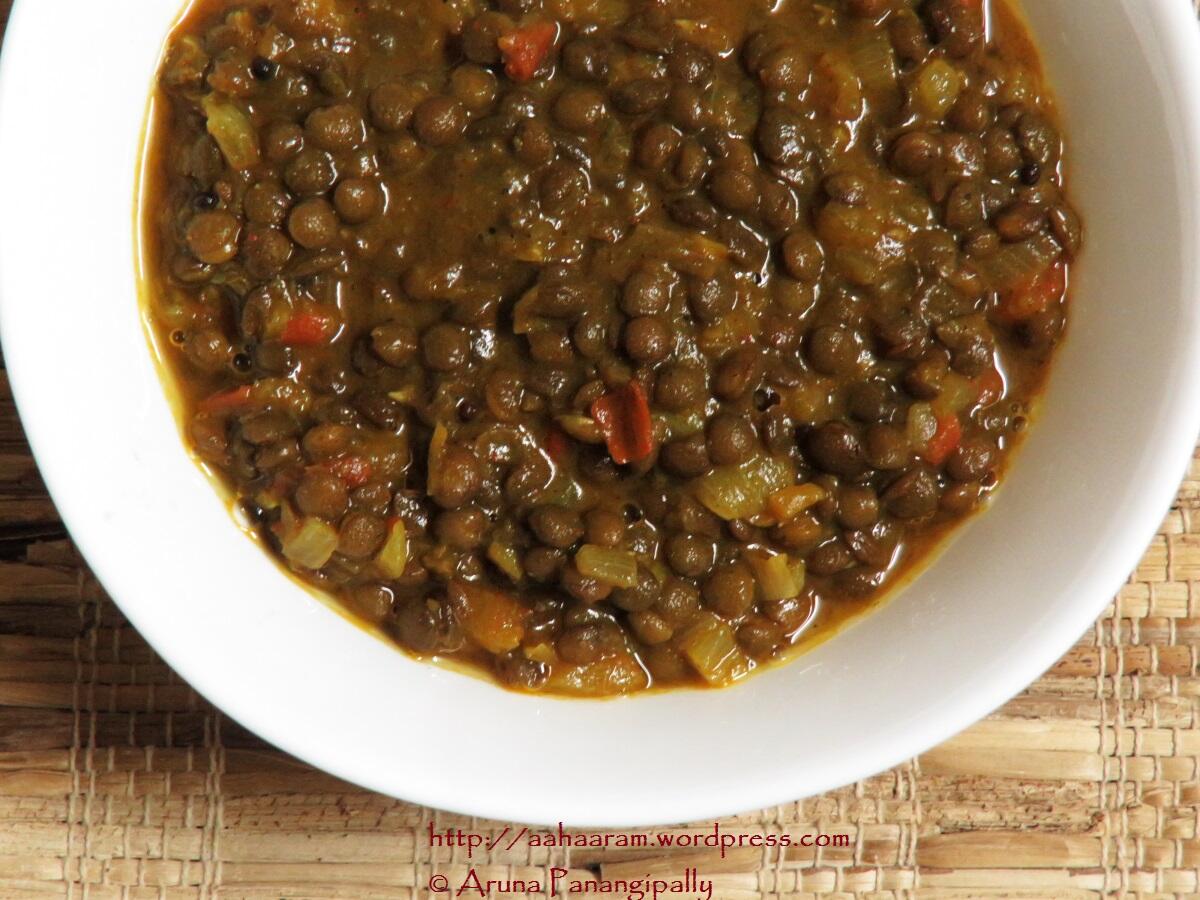 Pin