Today I present Muger Mithai or a Bengali Moong Dal Laddu for the Foodie Monday Blog Hop theme of Festive Recipes.
I chose this recipe for a special reason; today is Raksha Bandhan and yesterday was Friendship Day. So, I wanted a sweet that was celebrate both my sibling and my friends. First, since this is a blog hop, I chose to make a sweet that learnt about from one of my blogger friends, Jayeeta Basu. We became friends through our blogs and she did one of the earliest guest posts on my blog; Radha Ballavi with Cholar Dal.
When she posted the recipe for Muger Mithai, I was fascinated because to me it was like Moong Dal Halwa as a laddu. I have been wanting to make it ever since I read about it. Raksha Bandhan seemed the best time to try it because one of brother's favouritest desserts is Moong Dal Halwa, especially the one offered as Prasadam at ISKCON. So I knew he would love this Muger Mithai, which is a close cousin.
So without much ado, I present to you this wonderful recipe for a Bengali Moong Dal Laddu. It is rich, it is delicious, it is not too sweet, and just perfect for any festive occasion. Also, because it is shaped as a laddu it is easy to serve and eat in small portions.
Thank you, Jayeeta, for this wonderful recipe. Anand, I hope you do love it.

Do visit Jayeeta's blog Cooking Delight for delicious Bengali recipes!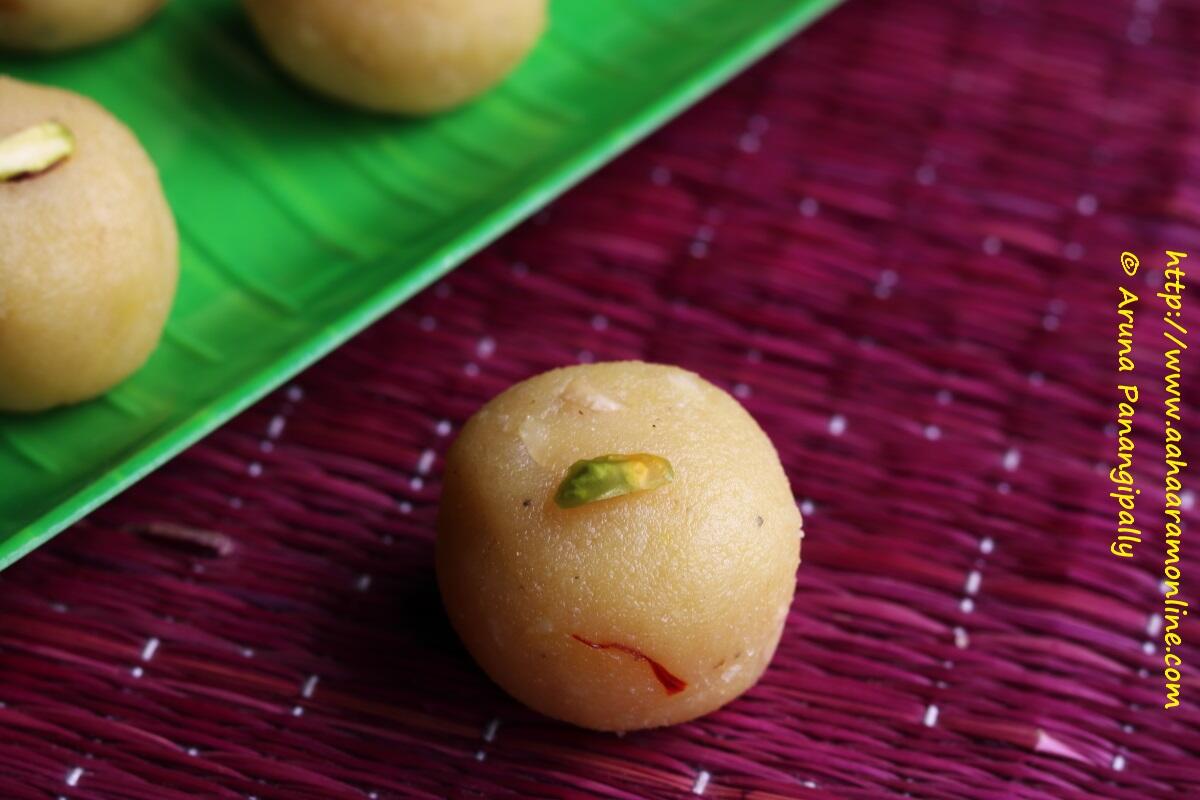 Pin
How to Make Muger Mithai | Bengali Moong Dal Laddu
Muger Mithai | Bengali Moong Dal Laddu
I learnt this recipe for Muger Mithai from my blogger friend Jayeeta Chatterjee. I absolutely love it as it is like delectable Moong Dal Halwa in a laddu form.
Ingredients
150

gms

Dhuli Moong Dal

150

gms

Sugar

100

gms

Ghee

Original recipe used 150 gms

100

gms

Mawa

8-10

Whole Cashews

1

Pinch

Saffron Strands

1/4

tsp

Cardamom Powder

1/3

Cup

Water

Pistachio Slivers for Garnish
Instructions
Preparing the Moong Dal Paste
Wash and soak moong dal in 2 cups water for 4 to 6 hours.

Drain all the water from the soaked dal. I left it in the colander for 30 minutes.

Grind the moong dal to a smooth paste without adding any water.
Making the Sugar Syrup
In a heavy bottomed vessel, over a medium flame, heat the sugar and water together till the sugar melts.

Add saffron and cardamom powder.

Mix well, cover, and set aside.
Making the Muger Mithai | Bengali Moong Dal Laddu
In a kadhai, over medium flame, melt the ghee.

Fry the moong dal paste in the ghee till the raw taste disappears. It took me about 20 minutes. Stir constantly

because

the paste has a tendency to stick to the bottom and burn.

When the dal paste is fried, add the crumbled mava and cashew pieces.


Now add the sugar syrup and cook till the syrup is absorbed.

Transfer the sweetened, cooked moong dal into a plate and let it cool to room temperature.

Start rolling into laddus.

Garnish the laddus with pista slivers.
Notes
You need to fry the Moong Dal paste well in ghee on a medium flame so as not to have a raw taste. It needs patience but do persist.
Do you want to see other festive recipes that my fellow Foodie Monday Bloghop bloggers have shared? Hop over to our Facebook page by clicking on the logo.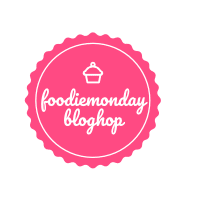 Pin