I absolutely love anything to do with Sabudana, be it Sabudana Khichdi, Sabudana Kheer, or then Sabudana Vada. I rarely, if ever, make the latter at home because of the deep frying that is involved. However, ever since I read about low-oil versions that can be made using a Paniyaram Pan (aka Appam, Appe, or Ebelskiver Pan) I have been meaning to try making the healthy versions of the deep fried Sabudana Vadas.
As I set about trying this recipe last Saturday, I was very skeptical about the results. However, I was soon to be proved wrong and very pleasantly so. The Sabudana Vadas turned out to be perfect, crisp on the outside, soft on the inside, and without the loads of oil that traditional vadas tend to soak up.
I will be soon trying this technique of cooking on other deep fried goodies that I like. 🙂
Makes: 10-12 Sabudana Vada
Preparation Time: 4 to 6 Hours
Cooking Time: 35-45 Mins
Ingredients
Sabudana – 1 Cup
Peanuts – 1/3 Cup
Potato – 1 Medium
Green Chillies – 3 or 4
Salt to Taste
Oil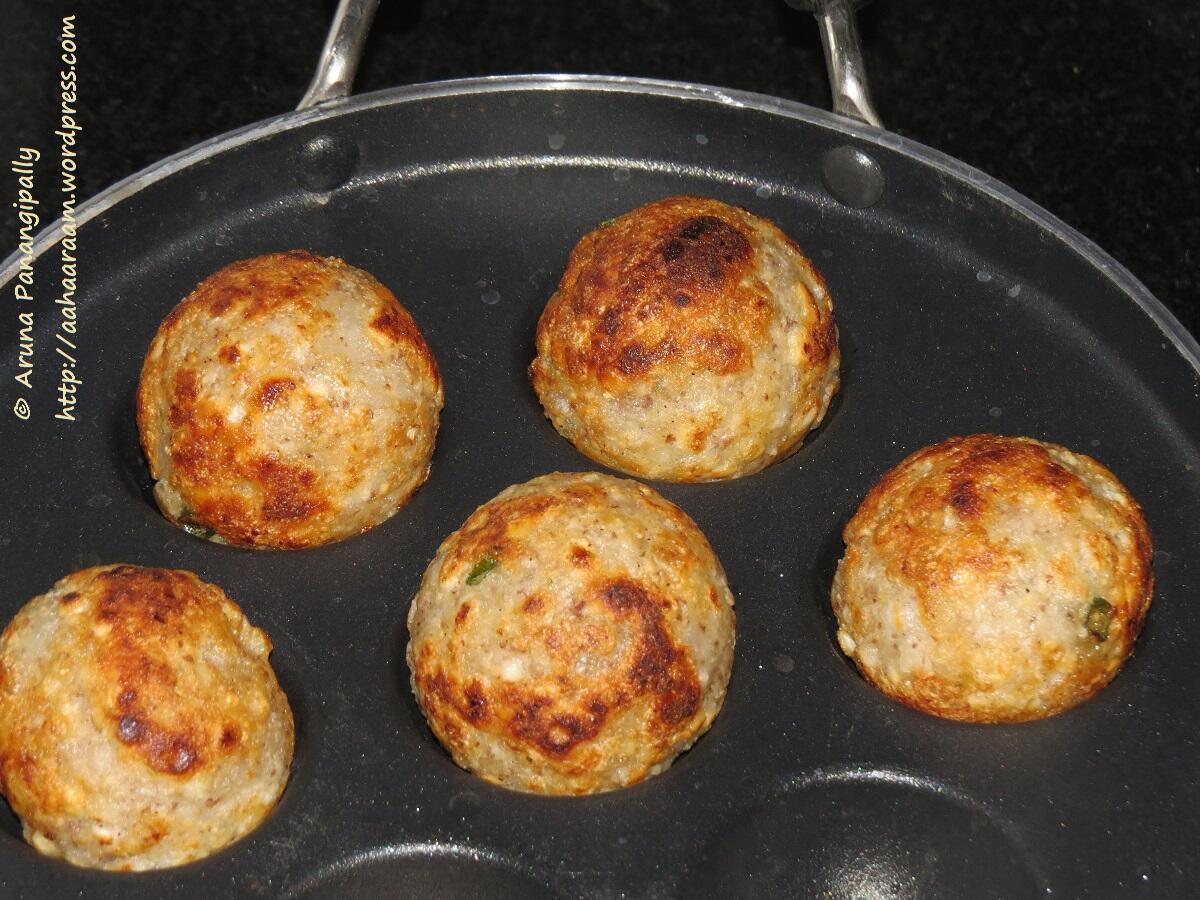 Pin
Method to Make Sabudana Vada in Appam or Paniyaram Pan
Dissolve about 1/2 tsp salt in 3 cups of water.
Add the sabudana to the salted water and let it soak for 30 minutes.
Using a colander, drain the water.
Cover and leave the sabudana in the colander for at least 4 hours to drain completely.
To prepare the potato:

Boil the potato.
Peel and mash the potato.

To prepare the peanuts:

In a wok or kadhai, over medium flame, dry roast the peanuts.
Let the peanuts cool a bit.
Rub the peanuts between your palms to remove the peel.
Blow gently to get rid of the peel.
Pound the peanuts to a coarse powder.

Chop the green chillies to fine pieces.
With a gentle hand, mix the sabudana, green chillies, peanut powder, and mashed potato.
Add salt, if required. Mix well.
Divide the mix into 10 or 12 equal portions.
Roll each portion into a ball.
Over medium flame, heat the paniyaram pan.
Add a couple of drops of oil in each cavity of the pan.
Place the Sabudana Vadas in the cavities.
Roll each vada gently so that the oil covers the surface.
Let the Sabudana Vadas cook till the surface is golden brown and crisp. Roll over the vada at regular intervals so that the surface cooks evenly.
Serve hot with sweetened yogurt/dahi.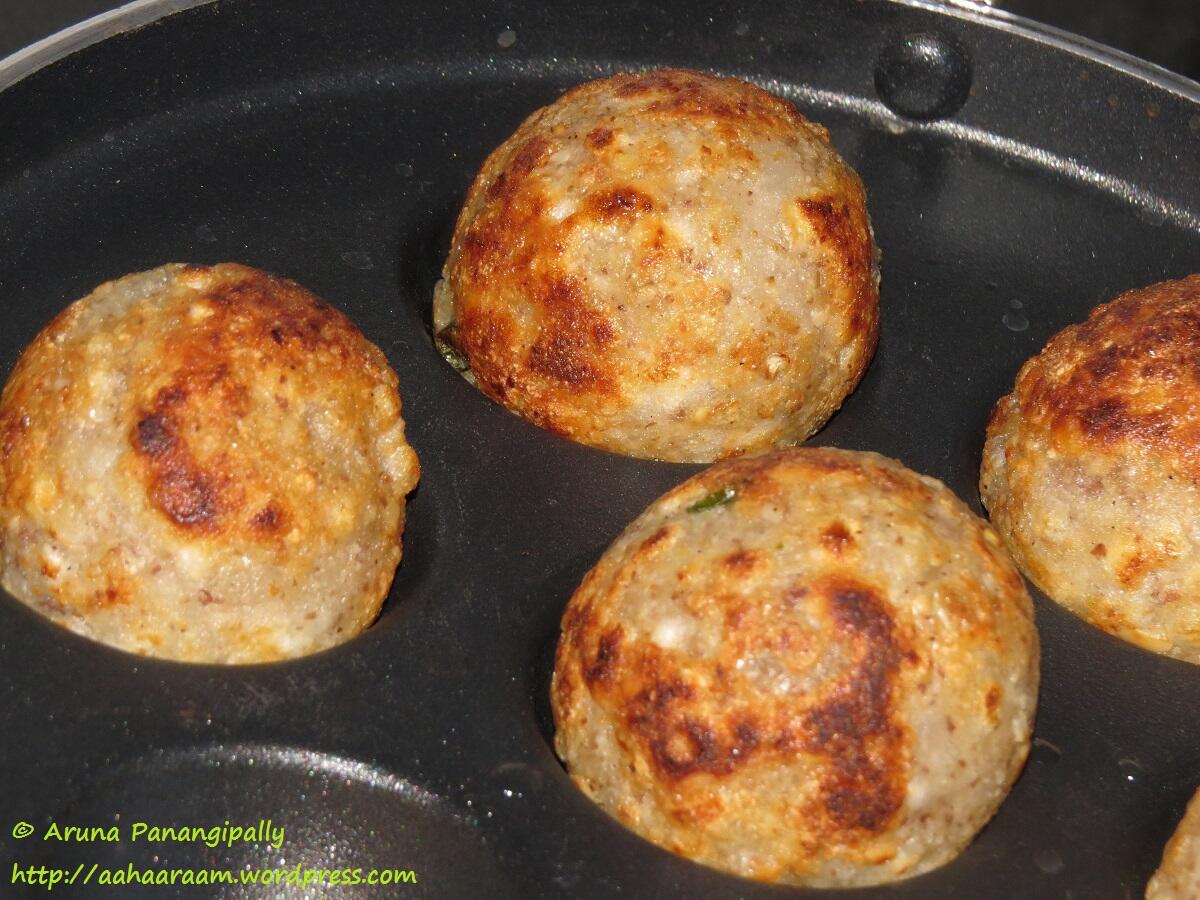 Pin