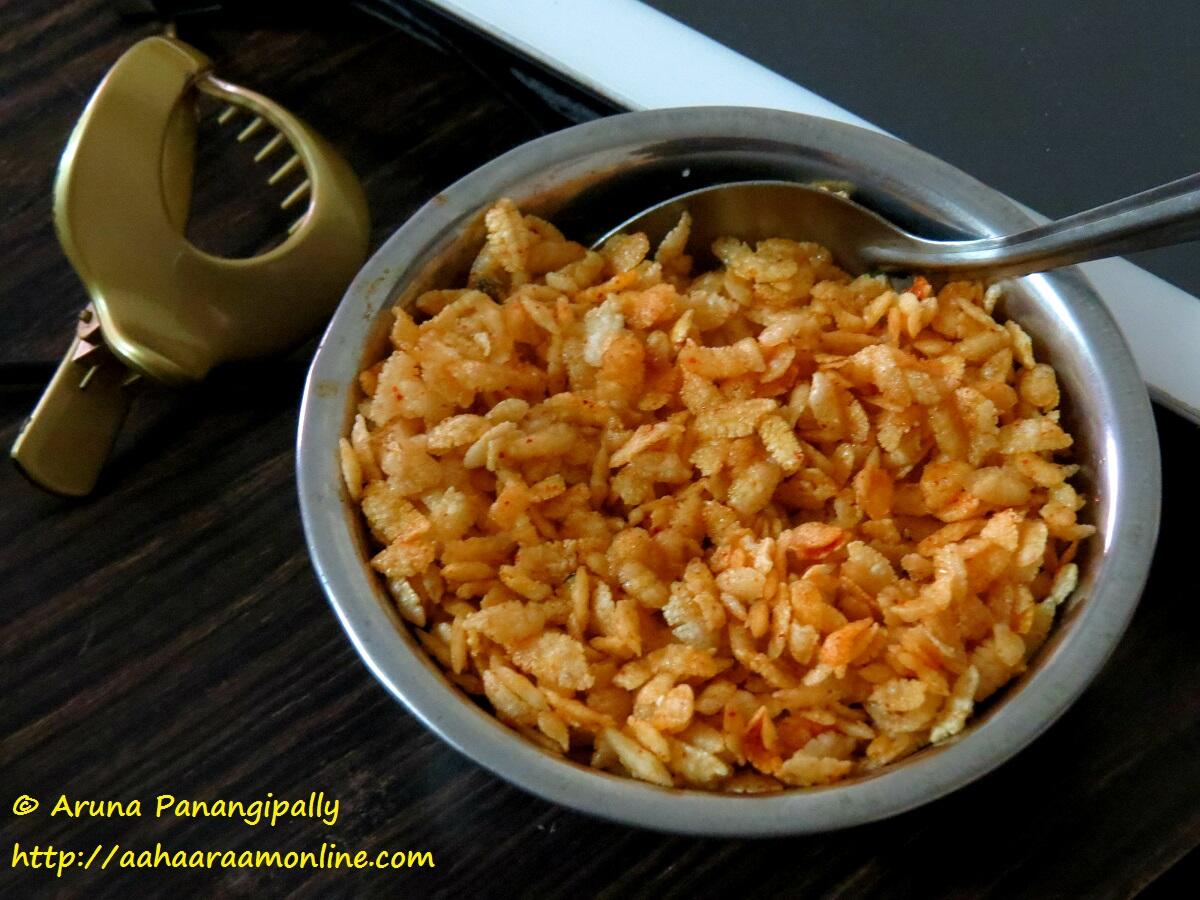 Pin
The past couple of months have been quite hectic both on the personal and professional front. This typically means, I work late or even on weekends. This past Saturday, I was deep into a proposal when I suddenly found a snack and a tumbler of coffee materialize beside my laptop. I looked up to see my favourite snack of fried beaten rice or Veyinchina Atukulu made by my father.
This snack atukulu, poha, aval, or beaten rice. It needs just four ingredients, all of which are very easily found in Indian homes. However, it needs a bit of patience.
Serves: 4
Time: 15 minutes
Ingredients
Atukulu, Poha, Aval, or Beaten Rice – 2 Cups
Red Chilli Powder – 1 tsp
Salt to Taste
Oil – 1.5 tbsp
Method to Make Veyinchina Atukulu
Over low to medium heat, in a largish flat-bottomed pan or kadai, heat the oil.
Add the poha and mix well immediately.
Over low to medium heat, stir-fry the poha till well-fried and slightly puffed.
Turn off the heat.
Add salt and red chilli powder.
Mix well.
Serve immediately with some Filter Kaapi (Filter Coffee) or Masala Chai.
Tip
Use a flat-bottomed pan, if possible. This helps the poha cook fast and evenly.
Do not use a high-flame as then only some of the poha will fry and the rest will remain raw.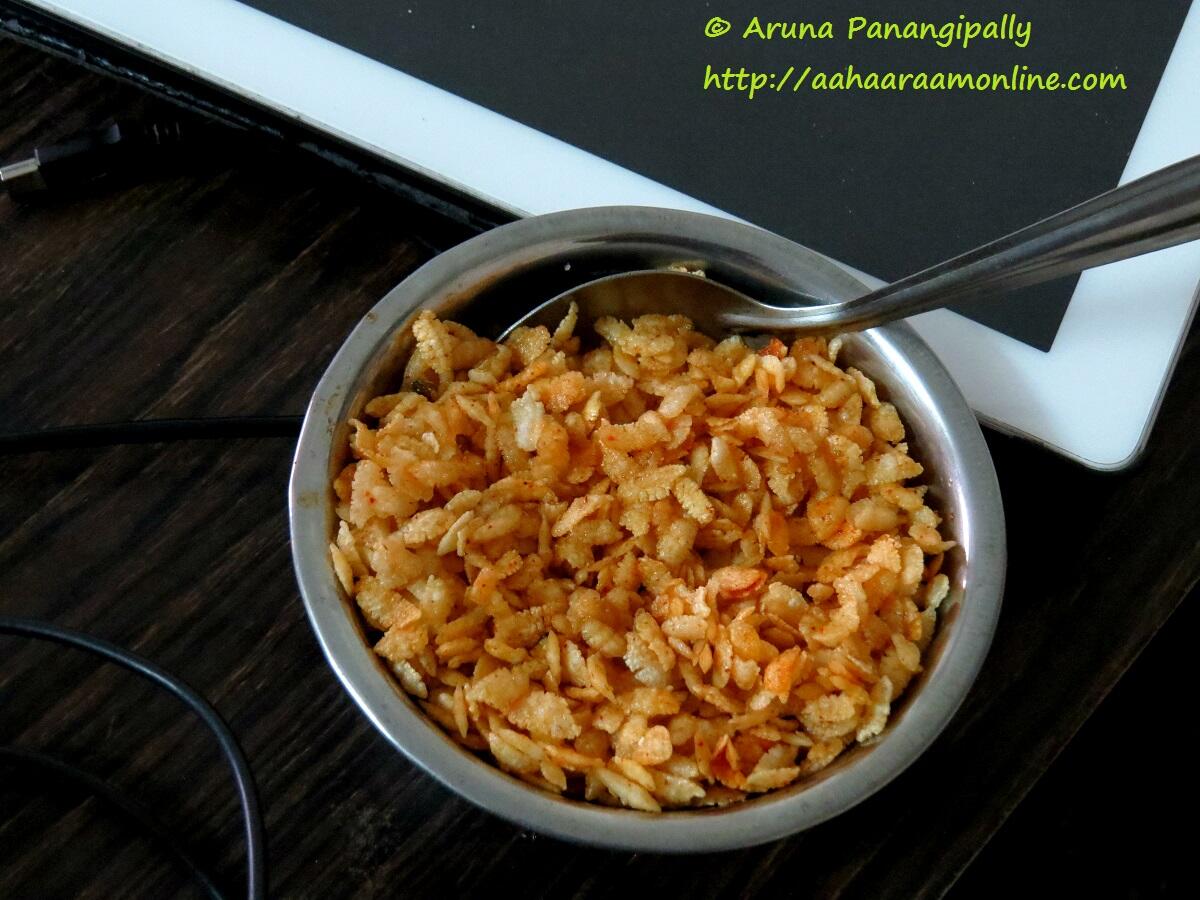 Pin