Budida Gummadikaya Vadiyalu is an art. Made well, these small Ash Gourd Wadis (Fryums/Small Papads) can be light as air and crunchy. Use too much batter and the vadiyalu turn rock hard and then any crunch you hear is most likely from a tooth or two cracking. 😀 😀
We Indians are a sentimental lot. Whenever we travel to our "native place" (aka cities, towns, or villages that the family originates from), we come back laden with all kinds of goodies that remind of us of our roots. When we went to Andhra every year, we used to come back with Pootarekulu, Madatha Kajalu, Bandar Laddu, Telaga Pindi, Mammdidi Tandra, and of course, Budida Gummadikaya Vadiyalu.
Native place is a concept that is a tad confusing to non-Indians. I grew up in Mumbai and live here. However, I still name the cities my parents grew up in as my "native place". Never mind the fact that I visit these places just about once in two years. And I am inordinately proud of everything associated with these places. 🙂
Coming back to Budida Gummadikaya Vadiyalu, they are ridiculously easy to make and turn out just perfect as long as you observe a couple of rules. First, we need to remove every bit of water from the Ash Gourd and second the proportion of Udad dal batter we use should be just enough to bind and hold these ash gourd pieces together. Too much batter, and you will have vadiyalu that taste quite yucky and worse still cost you a pretty penny in dental work.
So here I am with a detailed step-by-step recipe to make the perfect Budida Gummadikaya Vadiyalu. Believe you me, all you need is some patience and you will be rewarded with light-as-air vadiyalu.
Do try my recipes for Aviri Vadiyalu, Pela Vadiyalu, and Atukula Vadiyalu.
Recipe for Andhra Boodida Gummadikaya Vadiyalu
Andhra Budida Gummadikaya Vadiyalu
This is the recipe for a traditional sun-dried fritter from Andhra Pradesh called Budida Gummadikaya Vadiyalu. Made with Ash Gourd (Petha Kaddu) and Udad Dal batter, a well-made Budida Gummadikaya Vadiyam is light as air and super-crunchy on frying.
Ingredients
3

Kgs

Budida Gummadikaya, Ash Gourd

400

Gms

Minapa Pappu

50

Gms

Pachi Mirapakayalu, Green Chillies

2

Tsp

Turmeric

Salt to Taste
Instructions
Prepping the Gummadikaya
Wash the ash gourd and cut into thin pieces about 1" in length.

Add 2 tbsp salt, m

ix well and let it rest for half-an-hour.

Take small handfuls of the ash gourd and squeeze all the water out of it. Transfer the squeezed pieces into another container.

When all the ash gourd pieces are squeezed of the moisture, transfer them into a cotton cloth and make a bundle.

Squeeze the bundle to remove any water that might be left.

Hang the bundle for at least 4 hours to get rid of any moisture.
Making the Batter
Wash and soak the udad dal in enough water for at least 4 hours.

Drain all the water from the dal and grind to a thick paste.

Grind the green chillies to a coarse paste.
Making the Batter for the Boodida Gummadikaya Vadiyalu
Mix together the ash gourd pieces, the udad batter, turmeric, salt, and green chilli paste.

Spread a cotton cloth or plastic sheet in an area that remains sunny for at least 6 to 8 hours in a day.

Drop 1 tbsp of batter at a time onto the cloth/plastic sheet to form the vadiyalu.

Let the vadiyalu sun dry for at least 4 days. Flip them over every day so that they dry completely.

Store in an air-tight container.

Deep-fry the Boodida Gummadikaya Vadiyalu just before serving.
How to Make Andhra Budida Gummadikaya Vadiyalu
Makes: Approximately 150 x 1.5″ vadiyalu
Ingredients
Budida Gummadikaya or Ash Gourd – 3 Kgs
Minapa Pappu, Udad Dal – 400 gms
Pachi Mirapakayalu, Green Chillies – 50 gms
Turmeric – 2 tsp
Salt to Taste
Water
Recipe with Step-by-Step Method for Andhra Budida Gummadikaya Vadiyalu | Boodida Gummadikaya Vadiyalu
Just before you make the batter, grind the green chillies to a coarse paste.

Getting the Udad Dal Batter Ready

Wash the udad dal well under running water.
Soak the udad dal in about 1.5 litres of water for about 4 hours. I soaked them overnight. More water will not harm but less will so be generous.


Drain all the water from the soaked dal.

Grind the dal in a thick paste (like for Medu Vada) without adding any water.


Prepping the Budida Gummadikaya | Ash Gourd

Wash the ash gourd well. Do not peel.
Chop it into small pieces, about 1/4″ in width and 1″ in length.
Place these pieces in a large vessel.

Now add 2 tbsp salt.
Mix well and set aside for about 30 minutes. Salting is essential as it draws out all the moisture from the ash gourd. You will be surprised as how much water this vegetable releases.

Wait till the ash gourd reduces in volume and releases the water.

Drain all the excess water.
Take small handfuls of the ash gourd. Squeeze all the water from it and transfer to another vessel. The idea is to remove as much moisture as you can.
Wrap the ash gourd pieces in a white cotton cloth.

Make a tight bundle.
Once again, squeeze the cloth wrapped pieces well to drain any excess water.
Place it at a location where water can drain. Now place a really heavy weight on it. Make sure you have placed this arrangement at a place where the water can drain away from the pieces. If the water pools under them, this will be a wasted affair.


Leave the pieces to drain for about 3 to 4 hours. I left them overnight.

Making the Budida Gummadikaya Vadiyalu Batter

After ensuring that the ash gourd pieces are quite dry, add the udad dal batter, green chilli paste, and about 1 tbsp salt.

Mix well.
Taste a bit of the batter; it should taste as though the salt is a tad less. Remember, the vadiyalu will become saltier after drying.

Making the Budida Gummadikaya Vadiyalu

Spread an old cotton saree (folded to have 2 or 3 layers) or a plastic sheet in a sunny area.
Weight it down well, so that it does not fold over or get dislodged in the wind.
Take a small bowl of water and the vadiyalu batter near you.
Take small portions of the dough (about a 2″ ball) and gently drop it on the saree or plastic sheet.
Repeat the process to make all vadiyalu.


The vadiyalu make look big initially but will shrink on drying.
If you feel the batter sticking to your palm, dip your fingers in water and rinse the excess dough off your fingers. Much like you would use a finger bowl. Shake off the excess water from your fingers and make the vadiyalu.

Let the Budida Gummadikaya Vadiyalu sun-dry till all moisture evapourates.


I dried the vadiyalu for 4 days.
Each evening, I just cover the vadiyalu with the plastic sheet and let them be where they are. I remove the plastic sheet the next day. This prevents the dew, if any, from making the vadiyalu damp.
Flip the vadiyalu over every day to ensure they dry all the way. If the vadiyalu are sticking to the sari or plastic sheet, leave them alone and let them dry for another day. The vadiyalu will separate very easily from the cloth or plastic.
On the third or fourth day, break open a vadiyam or two to ensure the insides are dried.

Store the vadiyalu in an air-tight container.

Deep-fry Budida Gummadikaya Vadiyalu just before eating.
I am taking these crispy, crunchy treats to the A to Z Recipe Recipe Challenge, where this month we have to showcase recipes with ingredients whose English name begins with A. I chose Ash Gourd for my ingredient and am delighted to present this traditional Andhra recipe.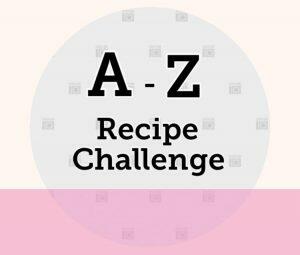 Pin