Bangala Dumpa Mudda Kura or Mashed Potato Curry is a simple potato curry that we make often at home. I love it for its simplicity and its power to comfort.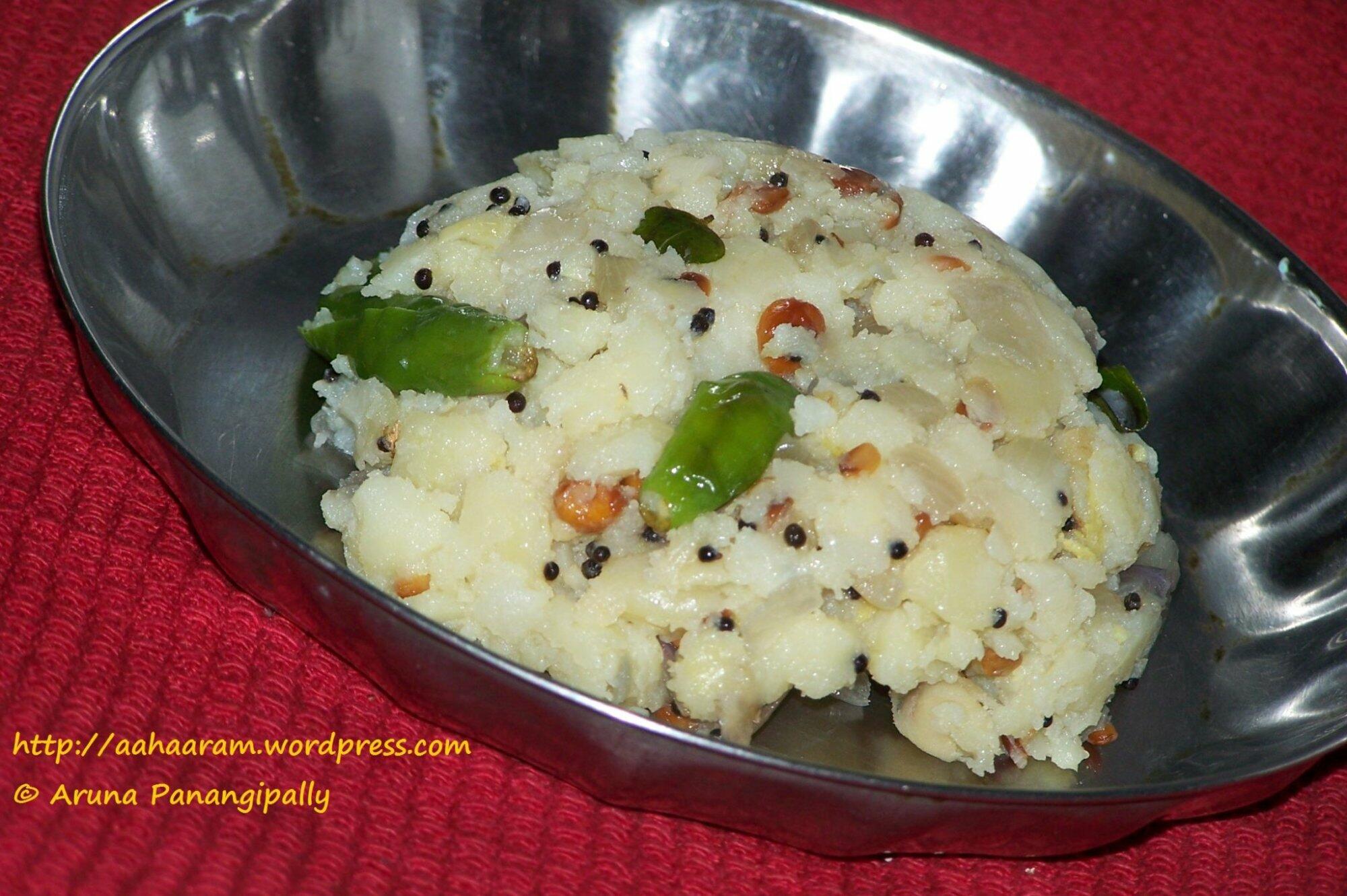 During our childhood, my brother used to call this Bangala Dumpa Upma Kura, a name he thought of because the 'popu' (tadka or tempering) in this curry is virtually the same as that in Rava Upma and the end result also looks a bit like upma too.
I first posted this recipe in July 2012 and am now updating it. How time flies! 🙂
How to Make Bangala Dumpa Mudda Kura | Mashed Potato Curry
Serves: 2
Time: 20 Minutes 
Ingredients
Potato (medium-sized) – 3
Onion (medium-sized) – 1 (optional)
Grated Ginger – 1 tsp
Green Chillies – 3 or 4
Udad Dal – 1 tsp
Mustard Seeds – 1/2 tsp
Oil – 1 tbsp
Curry Leaves – 6 to 8
Salt to Taste
Method
The Preparation

Boil, peel, and mash the potatoes.
Chop the onion to fine pieces.

Making the Kura

In a kadai, heat the oil.
Add the mustard seeds and wait till they splutter.
Add udad dal and fry till golden brown.
Add the chopped onions and salt. I used about 1/2 tsp salt.
Fry till the onion pieces turn translucent.
Add the slit green chillies, curry leaves, and grated ginger.
Fry for a minute.
Add the mashed potato and mix well.

Cook for about 5 minutes.
Turn off the heat.
Serve hot with Sambar Rice, Curd Rice, or Puris.