In summer, I always look for perugu pachadis (raitas or thayir pachadi) of all kinds to cool off! One of my favourites in this category is Bendakaya Perugu Pachadi (Vendakkai Thayir Pachadi or Bhindi Raita). There is something about crunchy fried bendakaya in cool and creamy curd that is soothing.
This simple pachadi is a simpler version of the Kerala Vendakka Kichadi, which uses coconut, cumin, and green chillies as a seasoning.
You could also try Vankaya Perugu Pachadi, Kobbari Perugu Pachadi, and Beetroot Perugu Pachadi.
How to Make Bendakaya Perugu Pachadi | Vendakkai Thayir Pachadi | Bhindi Raita
Serves: 4
Ingredients
Bendakaya or Bhindi – 12 to 15
Yogurt or Dahi – 2 Cups
Chilli Powder – 1/2 tsp
Mustard Seeds – 1/2 tsp
Red Chillies – 2
Curry Leaves – 6 to 8
Oil – 2 tbsp
Salt to Taste
Method
Wash the bendakaya and pat dry.
Chop off the ends.
Cut each bhindi into 1/4″ thick pieces.
Heat 1.5 tbsp oil.
Add the bendakaya to it.
Over medium flame, stir-fry the bendakaya till the pieces are crisp.
Turn off the heat and sprinkle the chilli powder on the fried bendakaya pieces.
Set aside.
Beat the yogurt till it is smooth.
Add salt and mix well.
Just before eating:

Add the fried bendakaya pieces to the beaten yoghurt.
Heat 1/2 tbsp oil.
Add mustard seeds and wait till they splutter.
Add the split red chillies and curry leaves.
Stir-fry for a few seconds.
Add the tempering to the Bendakaya Perugu Pachadi.

Serve Bendakaya Perugu Pachadi as a side-dish during a regular meal.
Tips
Do not add the fried Bendakaya to yogurt well before eating. Then you will have soft pieces. This Pachadi tastes best when the Bendakaya is crunchy.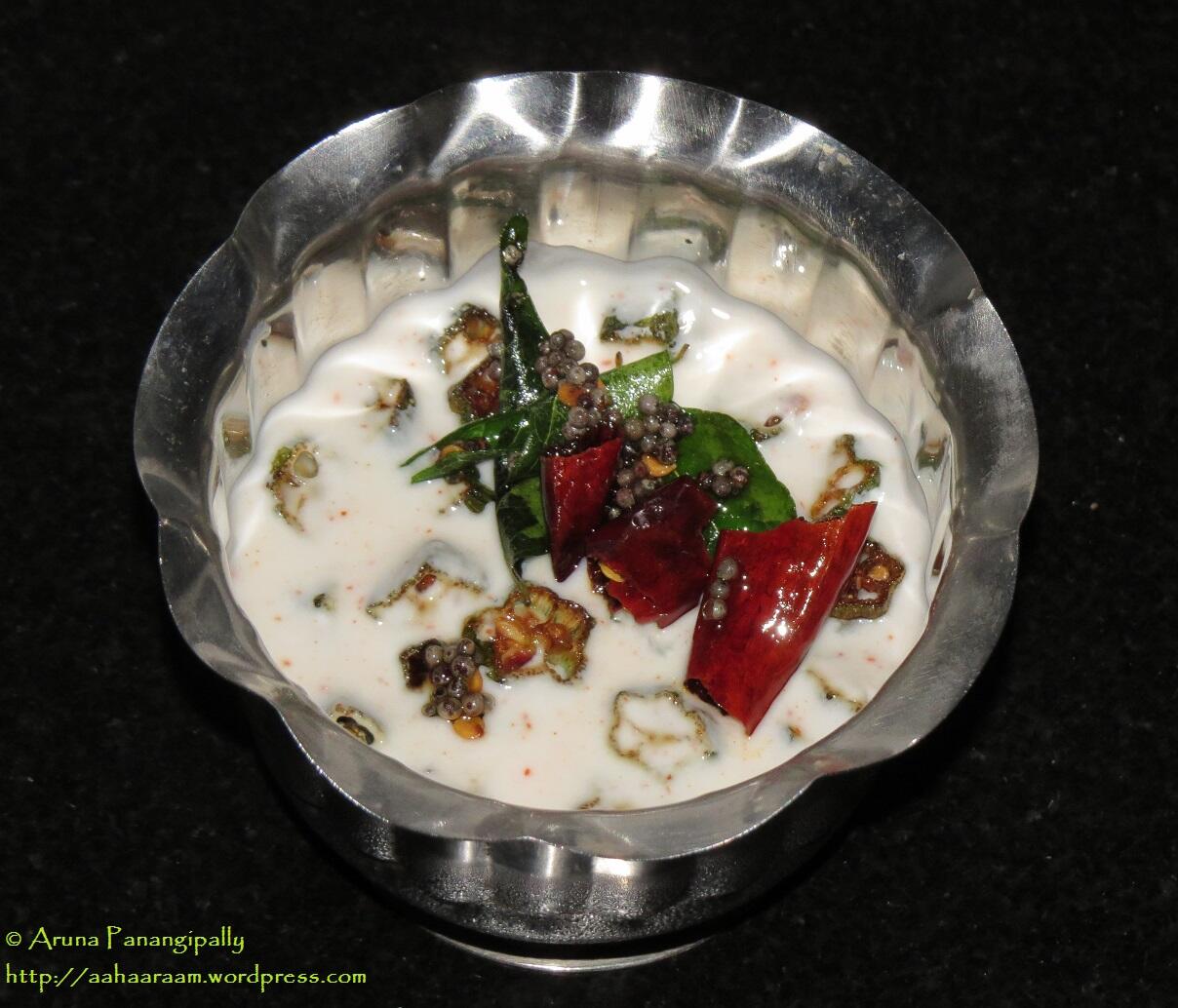 Pin