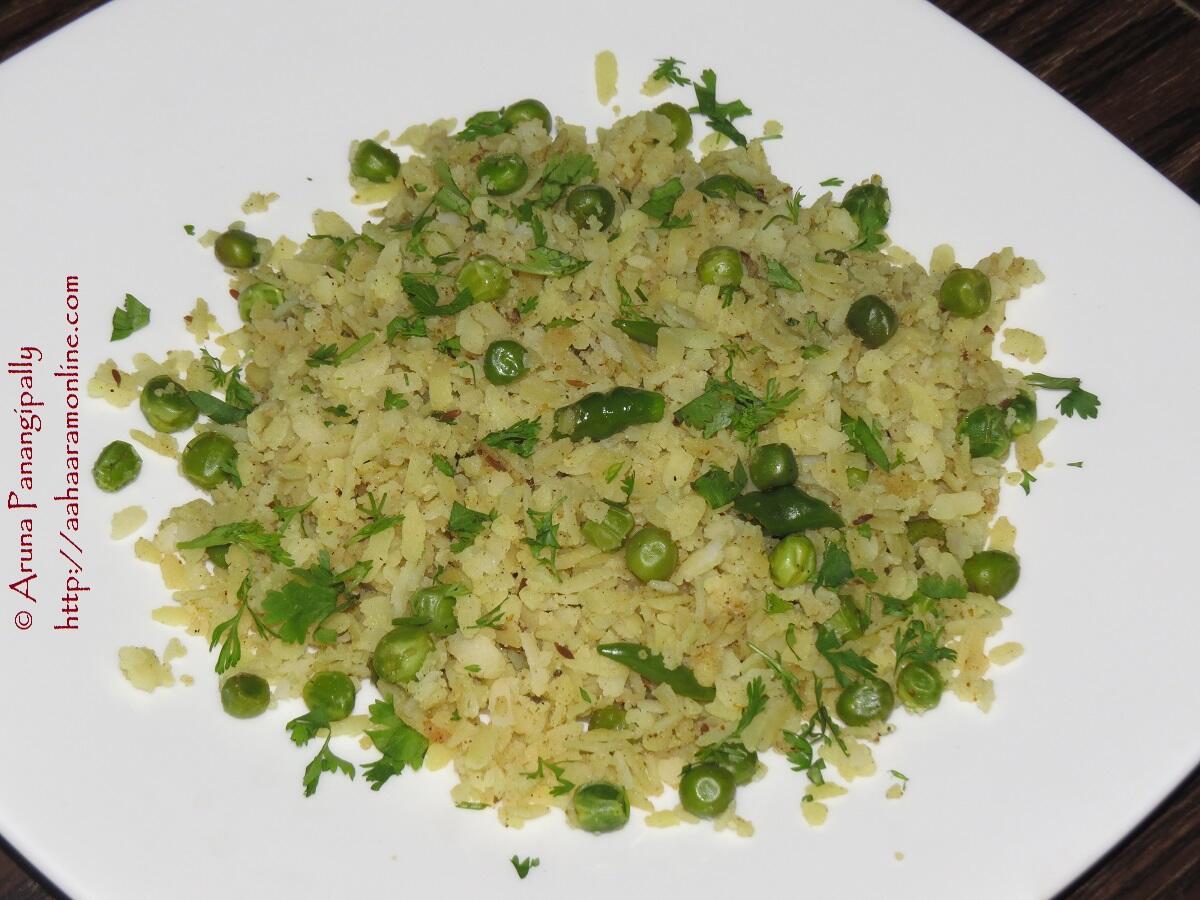 Pin
Happy New Year! One of my missions in 2016 is to eat healthier and the first step in this direction is to use fresh seasonal produce as much as possible. As I look around me, I see loads of winter vegetables and am eager to use many of them in the next few days.
One of the vegetables that I see piles of everywhere are fresh and tender peas. I can eat freshly shelled peas by themselves all the time and I do too. I was looking for ways to use this wonderful vegetable when I chanced upon Chura Matar (aka Chooda Matar). Once I read the recipe, I was quite eager to try it as it would make a welcome change from the Matar Poha that I make. I was quite curious as to how it would taste because it used milk for soaking the poha and then a Garam Masala to add spice. When I made it, I was quite pleased with the taste of Chura Matar as it was quite different  from the Matar Pohe and the level of spice was just right for the wintry days we are having.
I can see why this Chura Matar is so popular as a breakfast or snack in Benaras (aka Varanasi). This dish has quite the potential to become a regular breakfast item in my home. 🙂
How to Make Chura Matar
Chura Matar - A Recipe from Benaras
Chura Matar is a popular breakfast dish from Benaras in Uttar Pradesh. It is a spicier version of Matar Poha and is a wonderful use of peas in a healthy breakfast.
Ingredients
1.5

Cups

Thick Poha, Jada Poha

1

Cup

Peas

1/2

Cup

Milk

1

tsp

Grated Ginger

3 or 4

Green Chillies

1/4

cup

Fresh Coriander

3 or 4

tsp

Lemon Juice

2

tsp

Cumin Seeds

1/4

tsp

Black Pepper Powder

1/2

tsp

Garam Masala

1

tsp

Sugar

2

tbsp

Ghee

Salt to Taste
Instructions
To Prepare the Poha
Add about 1/2 tsp of salt to the milk.

Mix well.

Add the milk to 1.5 cups poha.

Mix well so that the poha absorbs the milk.

If the poha is still dry, sprinkle enough water till the poha is damp.

Spread the poha in a plate and set aside for 10 minutes.
Other Preparations
Chop the green chillies to fine pieces.

Chop the coriander to fine pieces.
To Make Chura Matar
Heat the ghee.

Add cumin seeds and stir-fry till they start to change colour.

Add green chillies and grated ginger, and stir-fry for a few seconds.

Add the peas and stir-fry for a few seconds.

Add the pepper powder, garam masala, sugar and some salt.

Mix well.

Add about 1/2 cup water.

Cover and cook over low flame till the peas are cooked.

Turn off the heat.

Add the soaked poha, lemon juice, and chopped coriander.

Mix well.

Serve warm.
Notes
If the poha feels dry, sprinkle some milk instead of water.
Do use ghee in the tempering. It lends a unique flavour to the Chura Matar.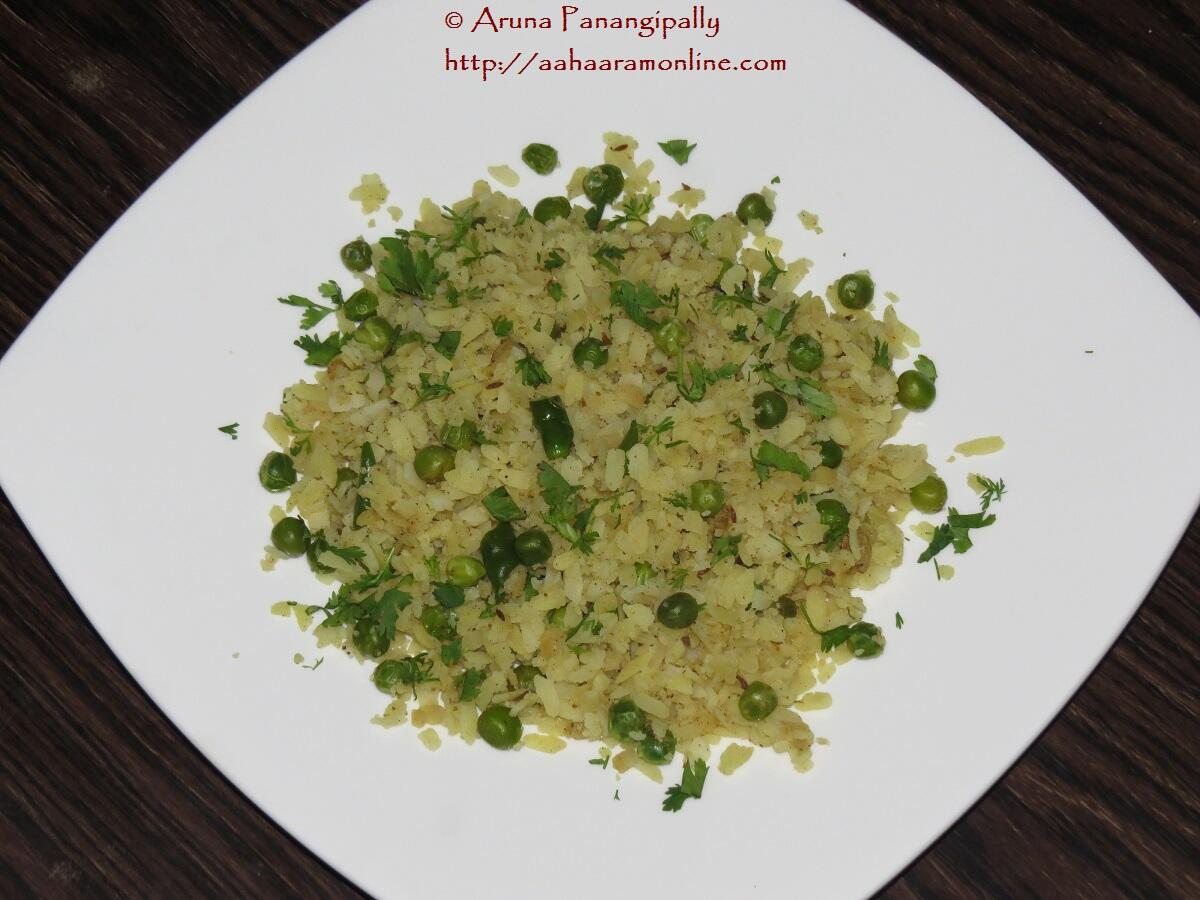 Pin