I made Gasagasala Payasam (Gasagase Payasa, Khus Khus Kheer) to kick-off the festive season. The best part about this kheer is that it uses no milk at all and so this Vegan dessert can be enjoyed by all. This kheer is very very easy to make and is creamy in texture. Above all it tastes absolutely delicious; in fact, I had to make two batches in a single day because my family liked it very much. 🙂
Traditional Gasagasala Payasam uses milk. However, as I made this payasam, I realised it tastes great without the milk and left it as is. You could use vegan options like almond  or cashew milk, if you want. I used the cashew nuts and almonds which are commonly found in Indian kitchens.
This version of the Gasagase Payasam uses sugar. I will post a version with jaggery and milk later in the month.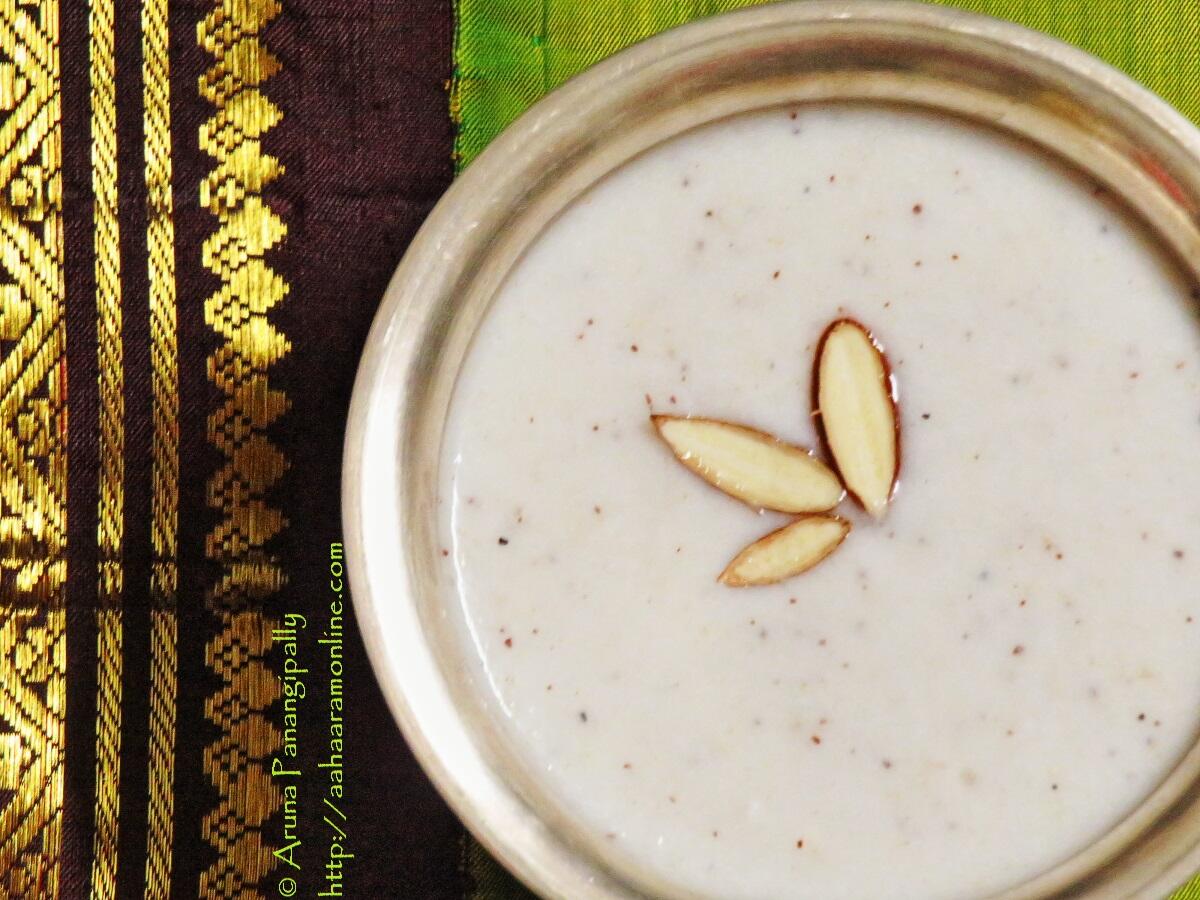 Pin
How to Make Vegan Gasagasala Payasam, Gasagase Payasa, Khus Khus Kheer
Gasagasala Payasam, Gasagase Payasa, Khus Khus Kheer - Vegan Recipe
Make this creamy vegan Gasagasala Payasam (called Gasagase Payasa in Kannada and Khus Khus Kheer in Hindi) this festive season and surprise everyone with a delicious kheer that uses no milk.
Ingredients
2

tbsp

Gasagasalu, Gasagase, Poppy Seeds, or Khus Khus

2

tbsp

Rice

12

Cashews

12

Almonds

1/2

Cup

Grated Coconut

3/4

Cup

Sugar

6

Green Cardamom Pods
Instructions
The Preparations
In a pan, over low heat, toast the poppy seeds till they start to change colour.

Remove into a bowl.

In the same pan, over low heat, toast the rice seeds till they become poppy seeds opaque and white.

Add to the bowl with poppy seeds.

To this bowl, add the cashews.

In another bowl, place the almonds.

Add enough warm water to both the bowls to cover all the ingredients and set aside for 1 hour. I soaked everything for a couple of hours so grinding became very easy.
Making the Gasagasala Payasam or Gasagase Payasa
Peel the soaked almonds and discard the skin.

Peel the cardamom pods.

Grind the soaked poppy seeds, rice, cashews, peeled almonds, cardamom seeds, and coconut to a smooth paste. Add water, if required.

Add the ground paste to a heavy bottomed vessel or a non-stick pan.

Add 1 cup water.

Over low to medium heat, bring the mix to a gentle simmer while stirring constantly. Ensure that you stir the mix constantly otherwise, it will become lumpy. If the mixture becomes too thick, add more water.

When the mixture has been simmering for 5 minutes, add the sugar and mix well.

Turn off the heat and add another cup of water. You could also add boiled milk.

Mix well.

Garnish with slivered almonds.

Serve the Gasagasala Payasam or Gasagase Payasa warm or cold.
Nutrition
Calories:
283
kcal
Carbohydrates:
50
g
Protein:
3
g
Fat:
9
g
Saturated Fat:
4
g
Polyunsaturated Fat:
2
g
Monounsaturated Fat:
2
g
Sodium:
5
mg
Potassium:
162
mg
Fiber:
3
g
Sugar:
39
g
Vitamin A:
1
IU
Vitamin C:
1
mg
Calcium:
90
mg
Iron:
2
mg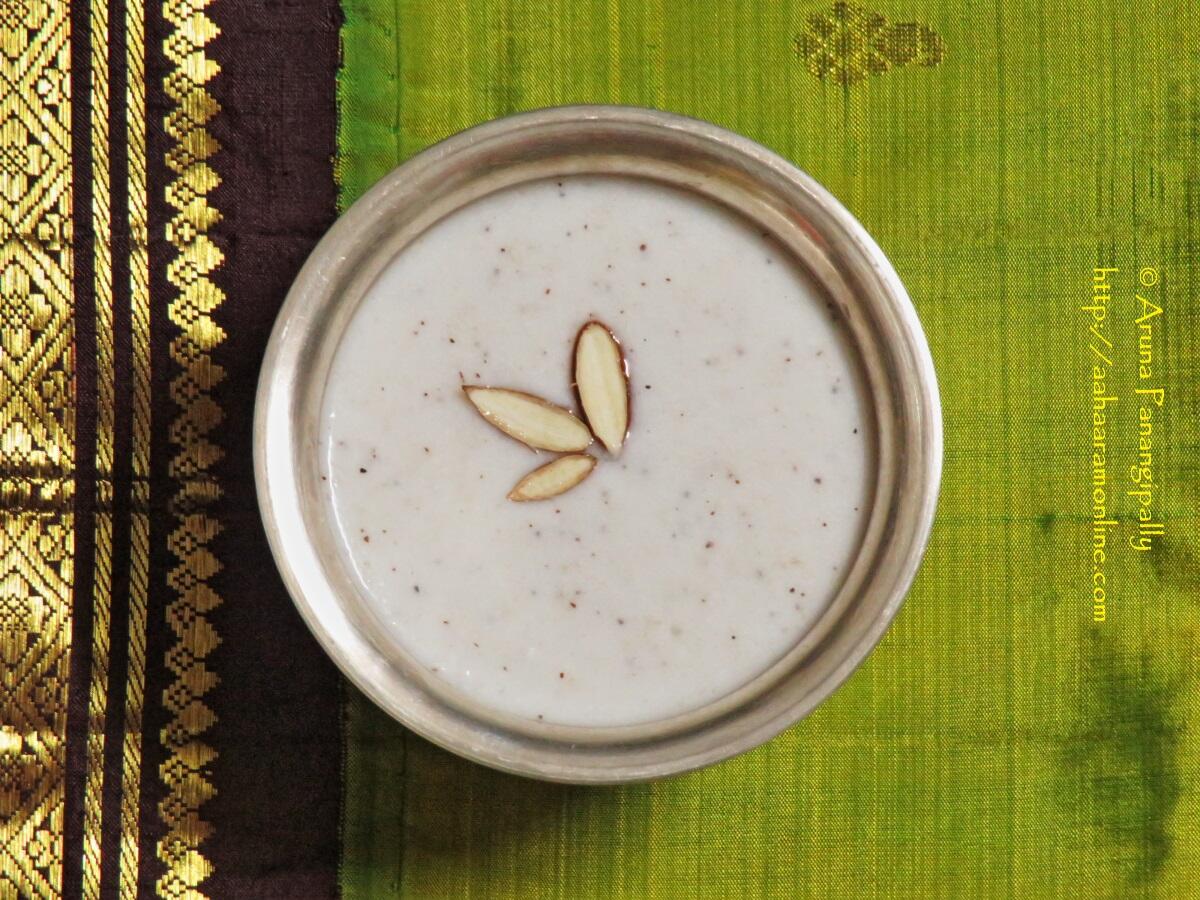 Pin