I have been meaning to try this Konkani recipe for Hinga Chutney for a while now. I love both the main ingredients of this chutney Coconut and Asafoetida.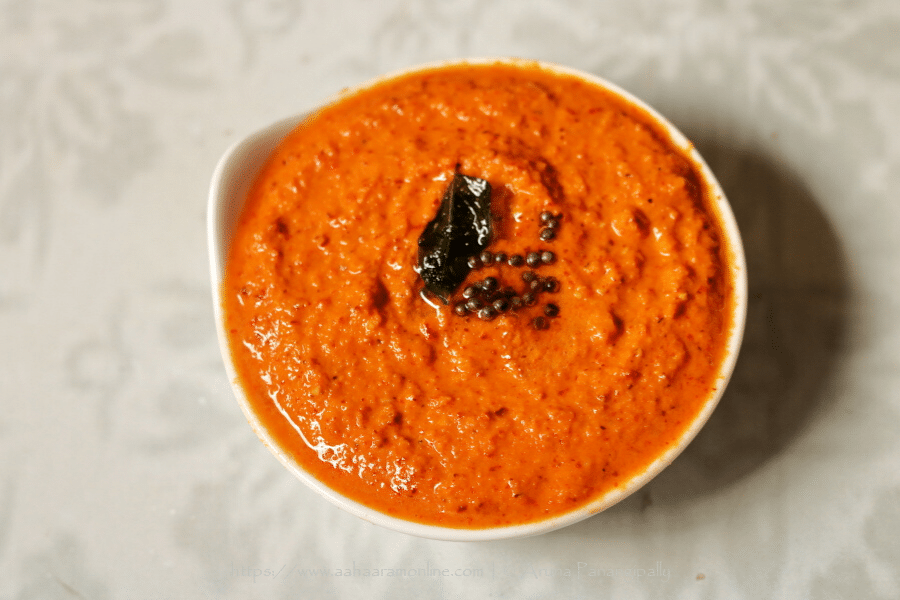 This chutney is different from the usual variations of Coconut Chutney; be it the simple Coconut Chutney for Idli and Dosa, the Coconut Garlic Chutney used with Mysore Masala Dosa, or the Coconut Fried Dal Chutney that tastes great with Medu Vada.
What I love about the Hinga Chutney is the strong flavour of hing that comes through. Hing or Asafoetida is very commonly used in Indian cooking (especially in dal) and is a great digestive agent. Less commonly known are its use in treating high blood pressure and as a blood thinner.
Did you know that hing is often used as a substitute for onion and garlic in a recipe? It lends a very similar flavour, and so you will find communities that do not use onions and garlic using a lot of hing in their cuisine.
Anyway, I love the taste of Hing and so this Coconut and Hing Chutney, which is an integral part of Konkani cuisine, is very popular with me. 🙂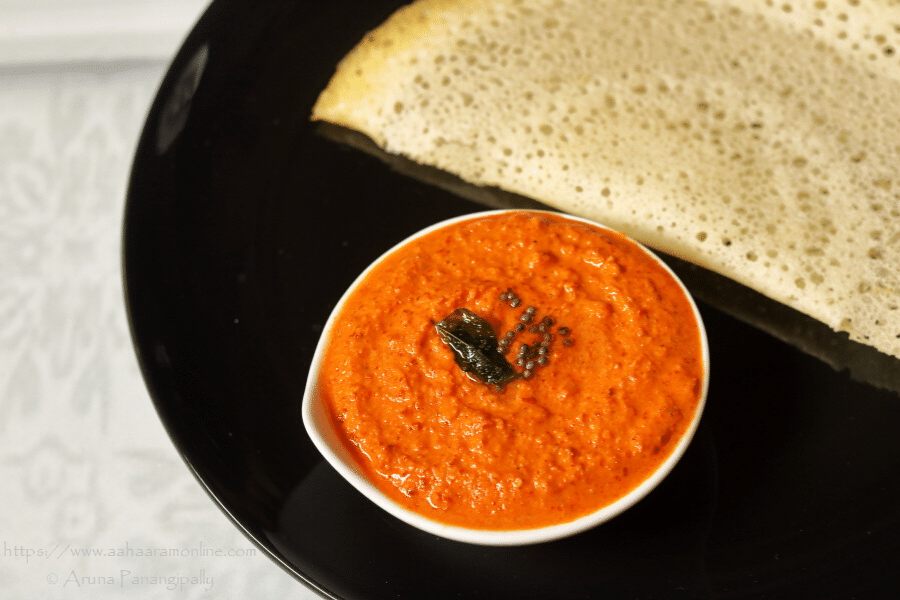 This recipe was first posted in November 2018, and has been updated with a recipe card and new photos.
Recipe for Konkani Hinga Chutney | Coconut and Hing Chutney
Hinga Chutney | Konkani Coconut and Hing Chutney | Coconut and Asafoetida Chutney
I absolutely love this hing-laden coconut chutney from Konkani cuisine. The hing or asafoetida lends this Hinga Chutney its name and punch. Just what you need as an accompaniment for idli or dosa.
Ingredients
1/4

Cup

Grated Coconut

(~ 40 gms)

2

Bydagi Red Chillies

(Gives the red colour; See Notes)

1

Spicy Dry Red Chilli

1/4

tsp

Hing, Asafoetida, Inguva

1/4"

ball

Tamarind
For Tempering
1/2

tsp

Oil

(Coconut oil, preferred)

1/4

tsp

Mustard Seeds, Rai

1

Pinch

Hing, Asafoetida, Inguva

4 to 6

Curry Leaves

Salt to Taste
Instructions
Over medium flame, dry roast the red chillies till they start to change colour.

Grind the roasted red chillies, coconut, tamarind, 1/4 tsp hing, and salt with some water to a smooth paste.

Remove the Hinga Chutney into a bowl.
The Tempering
In a ladle, heat the oil.

Add mustard seeds and wait till they splutter.

Add a pinch of hing and curry leaves to the hot oil.

Add the tempering to the chutney and mix well.

Enjoy the Hinga Chutney with Idlis or Dosa.
Notes
If you do not have Byadgi chillies at home, try using Kashmiri Chillies. These chillies are low on heat but high on colour. The red colour of the chutney is from these chillies.
If you use kashmiri chillies, then you may  want to use 2 spicy red chillies because Kashmiri chillies are not as spicy as Bydagi chillies.