A few days ago I posted the recipe for a sweet and sour mango jam called Kairi Murabba or Keri no Murabbo. Today, I am writing about Keri no Chundo or Kairi Chunda, a fabulous variation from Gujarat that is not only sweet and sour but also spicy because of the chilli and cumin in it.
Since the essential process for making both Chundo and Murabbo is the same, I always make them together.



Do also try Maharashtra's famous Methamba.
How to Make Keri No Chundo | Kairi Chunda
Makes: 1 Cup
Time: 60 Minutes
Ingredients
Grated Mango – 1 Cup
Sugar – 1 Cup
Roasted Cumin Powder – 1/3 tsp
Red Chilli Powder – 2/3 tsp or to taste
Turmeric – 1/4 tsp
Salt – 1/4 tsp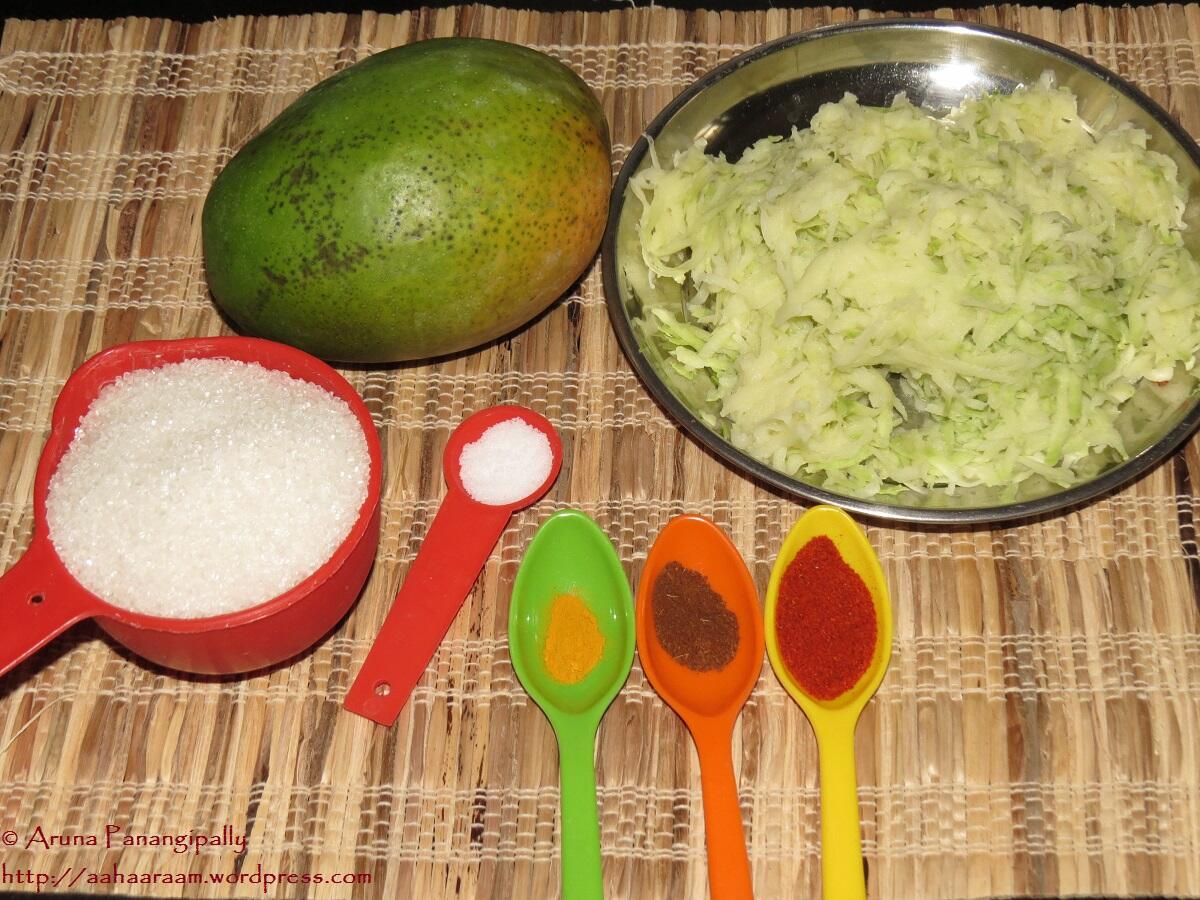 Pin
Method to Make Keri to Chundo (Kairi Chunda)
Peel the green cardamom.
Grind the cardamom seeds to a fine powder with 1 tsp of sugar.
In a heavy bottomed kadai, mix the sugar and grated mango.
On a medium flame, heat the mango-sugar mix.
The sugar will melt and the mix will start to bubble.
Over medium heat, continue to cook the mix till it becomes thick.
Turn off the heat.
Cover and let the Kairi Chunda or Keri no Chundo cool.
Store in an airtight glass bottle.
Tips
Rajapuri mangoes are the best for making Keri no Chundo. This is because they are not jaw-gripping tart but are tart/sour enough. They also do not have too much fibre.
Ensure that the mangoes are raw and not ripening.
You need not but could refrigerate the Chundo.