I have not done a guest post for ages (not have I hosted one). So when this opportunity came about, I made Kuzhi Paniyaram for Paarul'z Kitchen.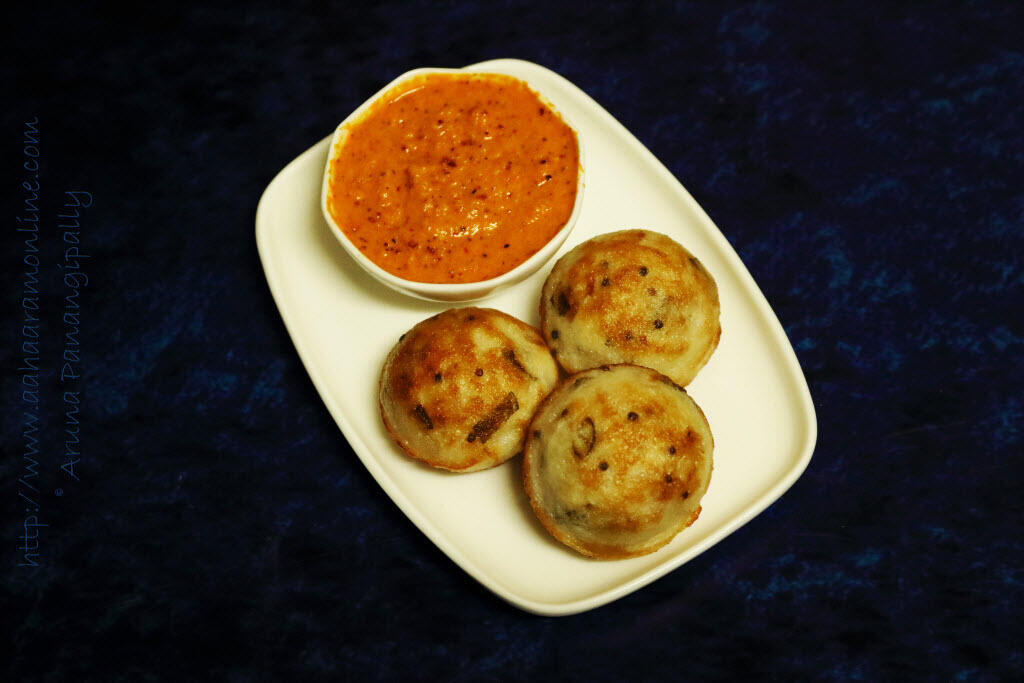 Parul has some really great recipes on her blog, several of which I have bookmarked to try (top of my list is her Methia No Masalo).
You can see Parul's delicious recipes of her:
So why did I choose Kuzhi Paniyaram? Well, many Indians have Idli batter readily available at home so making this snack needs very little prep work. Also, since this is made in an appam pan (Aebleskiver Pan), it uses very little oil and so is healthy.
Finally, you can customise the Paniyaram to your requirements. You can just add some chopped onions and green chillies, or then add grated vegetables like carrots and cabbage to make it even more nutritional.
I served these Kuzhi Paniyaram with Hinga Chutney | Konkani Coconut and Asafoetida Chutney.
Sounds good? Hop on over to Paarul'z Kitchen to see the recipe for Kuzhi Paniyaram.