Since I have started exploring African and Mediterranean cuisine these past few weeks, I have been surprised by two things:
The number of vegetarian options that are available (then there are non-vegetarian recipes that could be adapted to become vegetarian).
How "Indian" some of these dishes taste.
Today, I am exploring Lablabi or Leblebi, a chickpea soup from Tunisia. When I stumbled upon this recipe, I could instantly identify with the tastes. I was also a bit curious about how it would taste as it had so few spices and ingredients.
To be honest, even while it was cooking I was a bit iffy, but when I put it all together, the Lablabi turned out to be super delicious! As a bonus, this chickpea soup is relatively low-calorie, protein-rich and spicy. What more can one ask for?
Here's to exploring more of African cuisine, especially Tunisian.
Lablabi is served on a bed of slightly old crusty bread with an assorted set of toppings such as Harissa, Preserved Lemon, Fresh Tomatoes, Poached Eggs, and more.

Lablabi looks and should be watery. This liquid will be absorbed by the bread which is an integral part of serving the Lablabi. The bread, after it absorbs the water, tastes simply divine!
Serves: 4
Soaking Time: 8 to 12 Hours
Cooking Time: 60 Minutes
Ingredients for Lablabi
Chickpeas or Kabuli Chana – 1 Cup
Onion – 1 Large
Carrot – 1 Medium
Minced Garlic – 1/2 tsp
Roasted Cumin Powder – 1 to 1.5 tsp
Bay Leaf – 1
Lemon Juice – 1 tsp
Olive Oil – 1 tbsp
Salt to Taste
To Serve
Preserved Lemon (See notes for a substitute 🙂)
Bread Slices – 4
The Method to Make Lablabi
Soak the chickpeas in 2 cups of water for at least 8 hours.
Drain the water.
Add fresh water and pressure cook the chickpeas till they are soft.
Set aside and preserve the water in which the chickpeas were cooked.
Chop the onions and carrots to fine pieces.
In a pan or a wok, heat the olive oil.
Add the onions and bay leaf.
Stir-fry till the onions are transparent.
Add the minced garlic and carrots.
Stir-fry for 3 to 5 minutes.
Add the cumin powder and mix well.
Add 1.5 cups of water in which the chickpeas were cooked.
Bring to a simmer.
Add the cooked chickpeas.
Turn down the heat to medium-low.
Cover and cook for 10 minutes.

Check occasionally to ensure that there is enough water.
Add more water if required.

Turn off the heat.
Add the salt and lemon juice.
Mix well.
Discard the bay leaf and set aside the Lablabi to rest.
To Serve the Lablabi/Leblebi
Lightly toast the bread.
Chop up the bread into small pieces.
Cut the preserved lemon into fine strips.
Ensure that the Lablabi is hot.
Place 1/4 the toasted bread in a bowl.
Pour a generous helping of the Lablabi.
Garnish with Harissa and Preserved Lemon.
Mix well and savour!
Tips
You could make preserved lemon but that takes some time (2-3 weeks for the lemons to pickle). I cheated. 🙂

I took pieces from Nimmakaya or Nimbu ka Achar.

Washed off all the masala and oil. 🙂

Used the pieces in place of the preserved lemons. The taste was close enough!
While the pictures show large lemon pieces, I actually sliced them very fine and mixed them up in the Lablabi.

If you don't have Harissa, you could use chilli powder and coriander powder as a substitute but the result is just not the same. 🙁
If you have some stale crusty bread, use that without toasting. I had only fresh bread and so I toasted the bread.
You could add a poached or fried eggs as a topping. I believe that in Tunisia the Lablabi is served so hot that a raw egg is broken onto the Lablabi poaches in the heat.
I am taking this hearty soup to the party at: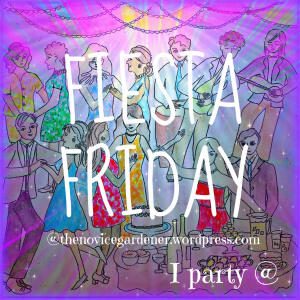 Pin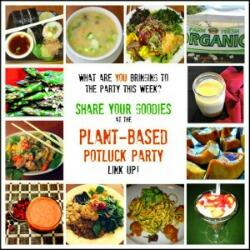 Pin