I have been meaning to make Paneer Tikki or Paneer Cutlet for a while, but have been putting it off. Then last week I was chatting with Nikita about diets and she mentioned that her nutritionist said she could have simple Paneer Tikki as they are a rich source of protein. The caveat was there should be some veggies in it. As you can imagine, I quite liked the sound of this idea and the Nutritionist as well.
While I was planning to make these Paneer Cutlets over the weekend, yesterday I found myself quite at a loose end in the evening because none of my Internet connections were working and my father wanted to sleep as he was tired. What does one do in such a situation but cook! The result were these Paneer Tikkis and had quite a wonderful dinner.



The Paneer Tikki or Paneer Cutlet serve as a protein-rich dish in a vegetarian diet for weight-loss.
What I liked about these tikkis were that they were pan-fried and so light on the stomach. Also, the Paneer Cutlets did not need much by way of spices. Just a touch of Chaat Masala and some green chillies is all I used. These Paneer Cutlets will now become a staple in my home along with the other favourite; Dahi ke Kebab.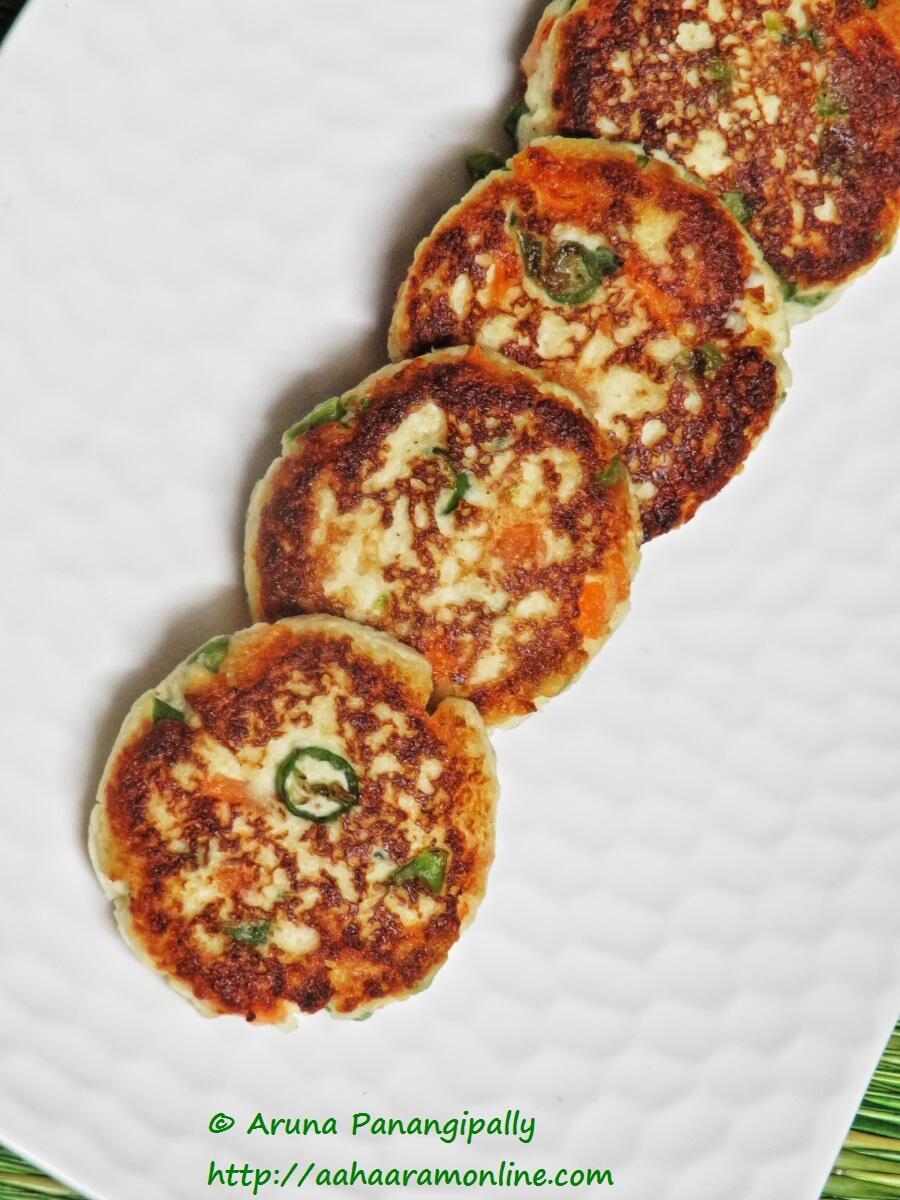 Pin
How to Make Paneer Tikki or Paneer Cutlet
Paneer Tikki or Paneer Cutlet
This is the recipe for a lightly spiced Paneer Tikki that needs very few ingredients. These Paneer Cutlets are protein-rich and recommended (in moderation, of course) as a part of a weight-loss diet for vegetarians.
Ingredients
200

gms

Paneer

1/3

Cup

Finely Chopped Carrot

1/3

Cup

Finely Chopped French Beans

1

tsp

Finely Chopped Green Chillies

or to Taste

1

tbsp

Besan

optional

1

tsp

Chaat Masala

Salt to Taste

2

tbsp

Oil
Instructions
Preparing the Vegetables
Parboil the carrots and beans.

Drain all the water.

Set aside.
Making the Paneer Tikkis
Mash the Paneer.

Add the Chaat Masala and Besan.

Mix well.

Add the parboiled vegetables and green chillies.

Mix well.

Taste and add salt, if required.

Mix well.

Divide into 8 equal portions.

Roll each portion into a ball.

Press to form a 1/2" thick tikki.

In a non-stick pan, over low to medium heat, warm about 1 tsp oil.

Place a few Paneer Cutlets and cook till the side touching the pan is golden brown.

Flip over and cook the other side till it is golden brown.
Notes
Cook over low-to-medium heat, otherwise the Paneer Tikkis will burn.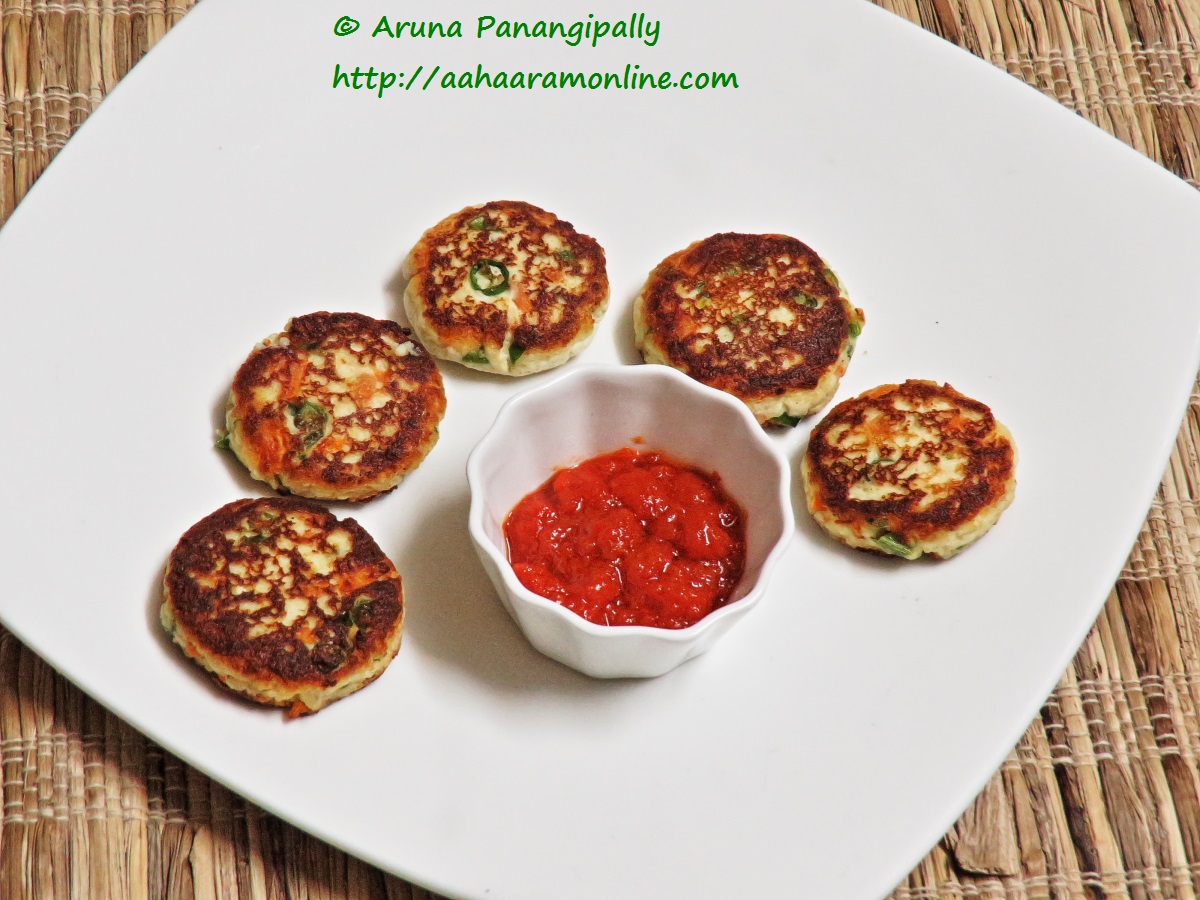 Pin