There are some people with whom there is an instant connect. Vidya of Traditionally Modern Food is one such person for me. I have come to love Vidya's style of recipes; simple, healthy and traditional. Her no-fuss cooking style suits my working woman lifestyle while her focus on keeping food healthy helps with my constant battle with the bulge. 🙂
I am truly honoured and excited to do this guest post for Vidya. She made this fabulous Custard Powder Halwa as a guest post for me and this is my chance to reciprocate her generosity.
When I was talking to Vidya about what she would like, she mentioned that she loves sweets and left the choice up to me. I needed a sweet that befitted the sweet person that Vidya is and so I thought of Patishapta.
Patishapta is a traditional Bengali sweet made during Sankranti or Poush Parbon as it is called in Bengal. It is very easy make and super delicious. Patishapta is essentially a pancake stuffed with a date palm jaggery-coconut-khoya mix. I used coconut palm jaggery because I had it at home. You could also use regular jaggery or just Sugar. If you want to make it creamy, just use sweetened condensed milk. As you can see, you are spoilt for choice. 🙂
I added a bit more sweet to it by using a drizzle of sweetened condensed milk at the end.
How to Make Patishapta
Preparation Time: 15 Minutes
Cooking Time: 30 Minutes
Makes: 6 to 8
Ingredients for the Filling
Fresh Grated Coconut or Desiccated Coconut – 2 Cups
Grated Palm Jaggery or Sugar – 3/4 Cup
Crumbled Khoya or Mava – ½ Cup
Ingredients for Pancake Batter
Maida or All Purpose Flour – 2 Cups
Rice Flour – 2 tbsp
Rava or Semolina – ¼ cup
Sugar – 3 tbsp
Milk – 3 to 3.5 Cups
Oil – 2 to 3 tbsp
Other Ingredients
Sweetened Condensed Milk – 4 tbsp
Milk – 2 tbsp
Method to Make the Filling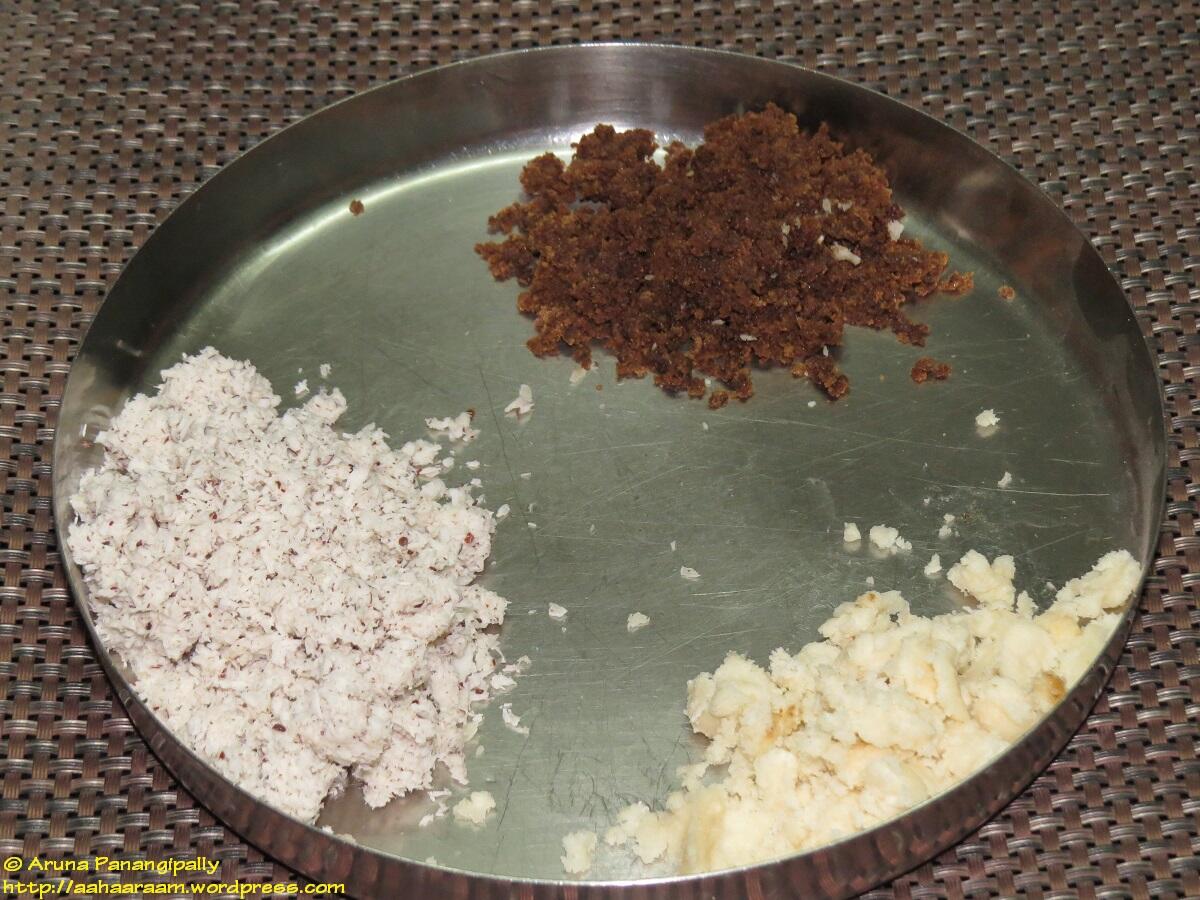 Pin
Mix the grated coconut, jaggery, and mava together.
On low to medium heat, cook the ingredients till the jaggery melts and the mix becomes sticky.
Turn off the heat.
Set aside.
Method to Make the Pancake Batter
Dissolve the sugar in 2 cups of milk.
Mix together the maida, rava, and rice flour.
Add the sweetened milk and mix well to form a smooth, lump-free batter.
Method to Make Patishapta
Over medium flame, heat a tava or a pan.
When the edges start to brown, turn the heat to low.
Let it Patishapta cook for a minute or so.
Repeat steps 2 to 7 to make other Patishaptas.
Serving the Patishapta
Just before serving the Patishapta, mix the sweetened condensed milk and regular milk together.
Over low flame, heat the mix till warm.
In a plate, place one Patishapta.
Drizzle 1 tablespoon of warmed condensed milk over the Patishapta.
Take a bite, close your eyes and savour the taste!
Want to read more of Vidya's recipes? Visit her social network at: