This Podi Idli Upma is my way of making something different for breakfast just to alleviate the boredom of the lockdown.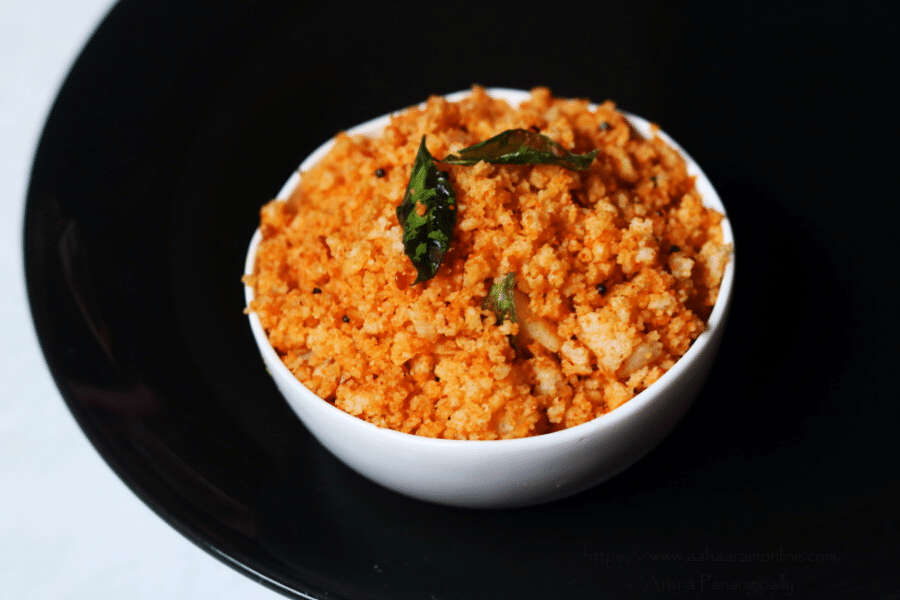 Well, when I have just a little Idli batter left, I make extra idlis and then make Idli Upkari or then Idli Upma. Yesterday, I combined the recipes for Podi Idli and Idli Upma to make this Podi Idli Upma. It was quite a hit in my home and so I guess will now become a staple.
Truth be told, I made 3 variations; I will post the recipes for the two other variations shortly as well. It was a fun exercise and one that spiced up our day. 🙂
Idli Upma tastes best when made with leftover idlis because fresh idlis are too moist to crumble. So I make idlis and leave them to dry out a bit for an hour or two. Occasionally, I might even make the idlis well in advance and refrigerate them after keeping them in an air-tight container.
Caution: Always refrigerate idlis in a closed air-tight container. If you refrigerate them open, then they will become very tough.
Before we start, here are two recipes for the chutney powder: Milagai Podi | Kharam Podi | Idli Chutney Podi and Spicy Milagai Podi with Tuvar Dal & Tamarind. If you want a recipe that will yield the perfact idlis try this recipe for Idli with Rice Rava or Idli Rava (With Tips to Make Perfect Idli Batter).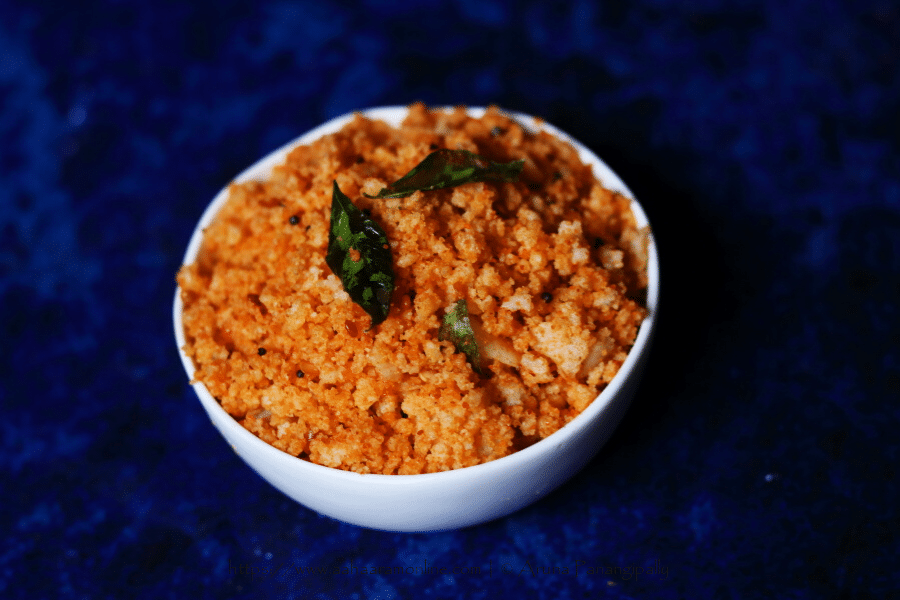 Recipe for Podi Idli Upma | Spicy Idli Crumble
Podi Idli Upma | Spicy Idli Crumble
Idli Upma is made by crumbling idlis and tempering this crumble. I decided to spice up upma by adding some Milagai Podi or Kharam Podi to the tempering.
Ingredients
6

Idlis

(Regular sized; See Notes)

Salt to Taste
For Tempering
2

tsp

Ghee

(Vegans can use oil)

2

tbsp

Milagai Podi, Idli Kharam Podi, Idli Chutney Powder

1/2

tsp

Mustard Seeds

2

tsp

Udad Dal

4 to 6

Curry Leaves
Instructions
Crumble the idlis to a coarse powder

In a heavy-bottomed wok or kadhai, heat the oil or ghee.

Add the mustard seeds and wait till they splutter.

Add the udad dal and fry till the seeds are golden brown.

Add curry leaves and stir-fry for a few seconds.

Add the Idli Chutney Powder and mix well.

Add the idli crumble and salt.
Notes
This Podi Idli Upma tastes best when:
Idlis have dried out a bit because then they crumble well. So, I make idlis in the morning and Idli Upma in the evening. Alternatively, you can make the idlis the day before but store them in the fridge in an air-tight container.
Do use ghee in to make the tempering, if possible. It adds a lovely flavour.