Happy New Year! I hope 2018 brings joy, prosperity and peace to all. To celebrate the new year, here I am with the recipe for Chocolate Kalakand. This is a quick and easy version of this sweet made with sweetened condensed milk, paneer, and cocoa powder.
One of my resolutions for the new year is to spend more time with family, especially with my aging father. As a start, today on January 1, I spent the whole day with him. As a result while making something sweet was on my mind, I decided to make a simple one so that I don't spend my time in the kitchen. Of course, I made Dad's favourites MLA Pesarattu (Pesarattu with Upma) for breakfast and  Tamarind Rice (Pulihora or Puliyodarai) for lunch.
As the day came to a close, I was still thinking of a dessert to make when I remembered the Kalakand recipe that I had bookmarked from the Milkmaid recipes website. I decided to make a Chocolate Kalakand for the simple reason that I have very few chocolate recipes on the blog. So I quickly popped out and got some Paneer, Cocoa Powder and Milkmaid and set about making this super easy dessert which turned out to be a hit.
The Chocolate Kalakand turned out to be utterly chocolatey, fudgy, and not-too-sweet (that is the winning element for me. :)).
If you want to make regular Kalakand, leave out the Cocoa powder and add 1 tsp Cardamom/Elaichi powder).
Do try it and you will love it!
How to Make Chocolate Kalakand
Chocolate Kalakand
This is a quick and easy recipe for a traditional Indian milk cake called Kalakand made with paneer (cottage cheese) and sweetened condensed milk. I added cocoa powder to it to make a Chocolate Kalakand to celebrate the new year!
Ingredients
1

Tin

Milkmaid

400 gms Sweetened Condensed Milk

500

Gms

Paneer, Cottage Cheese

6

tbsp

Cocoa Powder

3

Tbsp

Milk Powder

Optional

Ghee to grease the pan

3

tbsp

Almond Slivers for Garnish
Instructions
Grease an 8" plate/pan with high edges. Set aside.

In a large heavy bottomed vessel, crumble the paneer. Ensure there are no large pieces.

Add the cocoa powder, milk powder, and condensed milk.

Mix well till all ingredients are well combined.

Start cooking the mix over medium-high heat while stirring at regular intervals till the mix thickens and starts to come together as a thick batter that leaves the edges of the kadai.

Pour the Chocolate Kalakand mix into the greased pan and create a level surface.

Garnish with almond slivers.

Let the Chocolate Kalakand cool and set.

To store the Chocolate Kalakand beyond a day or two, refrigerate.
I am taking this recipe to the 125th Foodie Monday Blog Hop where we are celebrating New Year!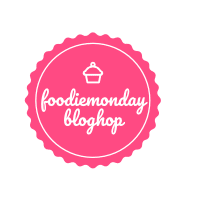 Pin