Rajma Masala or Rajmah Rasmisa (Red Kidney Beans in Tomato Sauce) is one of those Punjabi dishes that most people love. It is a comfort food, at least my family is concerned. However, we find it quite heavy and make it only occasionally. This weekend was one such occasion. 🙂
Depending on the mood, we make it either the Kashmiri way or the Punjabi way. I have alreadu written about the recipe for the Kashmiri Rajma Masala.
Now I write about the Punjabi version.
Serves: 4
Soaking Time: 8 to 12 Hours
Cooking Time: 90 Minutes
Ingredients
Rajma or Red Kidney Beans – 1 Cup
Onion – 2 Large
Tomato – 2 Large
Green Chillies – 2
Fresh Ginger – 1″ Piece
Garlic – 1 Large Clove
Red Chilli Powder – 1 tsp
Coriander Powder – 3/4 tsp
Roasted Cumin Powder – 1/2 tsp
Garam Masala – 1/2 tsp
Turmeric – 1/2 tsp
Butter or Oil – 1 tbsp
Fresh Cream – 2 tbsp (optional)
Baking Soda – A Large Pinch (optional)
Salt to Taste
Preparing the Rajma
Soak the Rajma in 3 Cups water for at least 8 hours. I soak for upto 12 hours. I also change the water after 6 hours.
Drain the water from the soaked Rajma.
Wash well with cold water.
Add 2 cups of water to the soaked Rajma.
Add a pinch of baking soda, if required.
Pressure cook till the Rajma is tender. The Rajma should get mashed when pressed with a spoon.
Set aside. Do not drain or discard the water.
Preparing the Masala
Peel and chop the onion into fine pieces.
Grind about 1/3 of the onions to a fine paste.
Set aside.
Puree the tomatoes.
Slit the green chillies.
Peel and julienne the ginger.
Crush the garlic.
In a wok or kadhai, heat the butter or oil.
Add the ginger, garlic, and green chillies.
Stir-fry for 1 minute.
Add the onion paste and pieces.
Stir-fry till the raw smell disappears and the onion starts to turns light brown.
Add the tomato puree and stir-fry till the paste starts to turn dry.
Add turmeric, chilli powder, coriander powder, roasted cumin powder, and garam masala.
Mix well.
Putting it All Together
To the masala, add about 1/2 cup water from the cooked rajma.
Add salt.
Mix well.
Simmer for 5 minutes.
With a slotted spoon, remove the rajma from the water and add to the masala.
Add enough of the water in which the rajma was cooked to the masala to get a slightly thin gravy.
Over medium heat, cook covered for about 30 minutes. Stir occasionally.
Keep adding water as and when required.
Turn off the heat.
Stir in the cream.
Serve warm with jeera rice, steamed rice, or rotis.
I am taking this North Indian favourite to: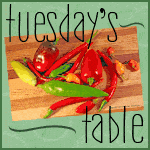 Pin