I learnt to make this Crispy Restaurant Style Sada Dosa from Anupama Michael, my friend from school days.
Actually, I have used this recipe for this dosa before when I made Mysore Masala Dosa. However, I realised just the recipe for this Sada Dosa deserves a post by itself. This is because this recipe yields the perfect thin, flaky, crispy dosas the way they are served in most Udupi Restaurants in Mumbai. While I like the traditional soft Sada Dosa, there are times when I crave the crispy version and then I use this recipe.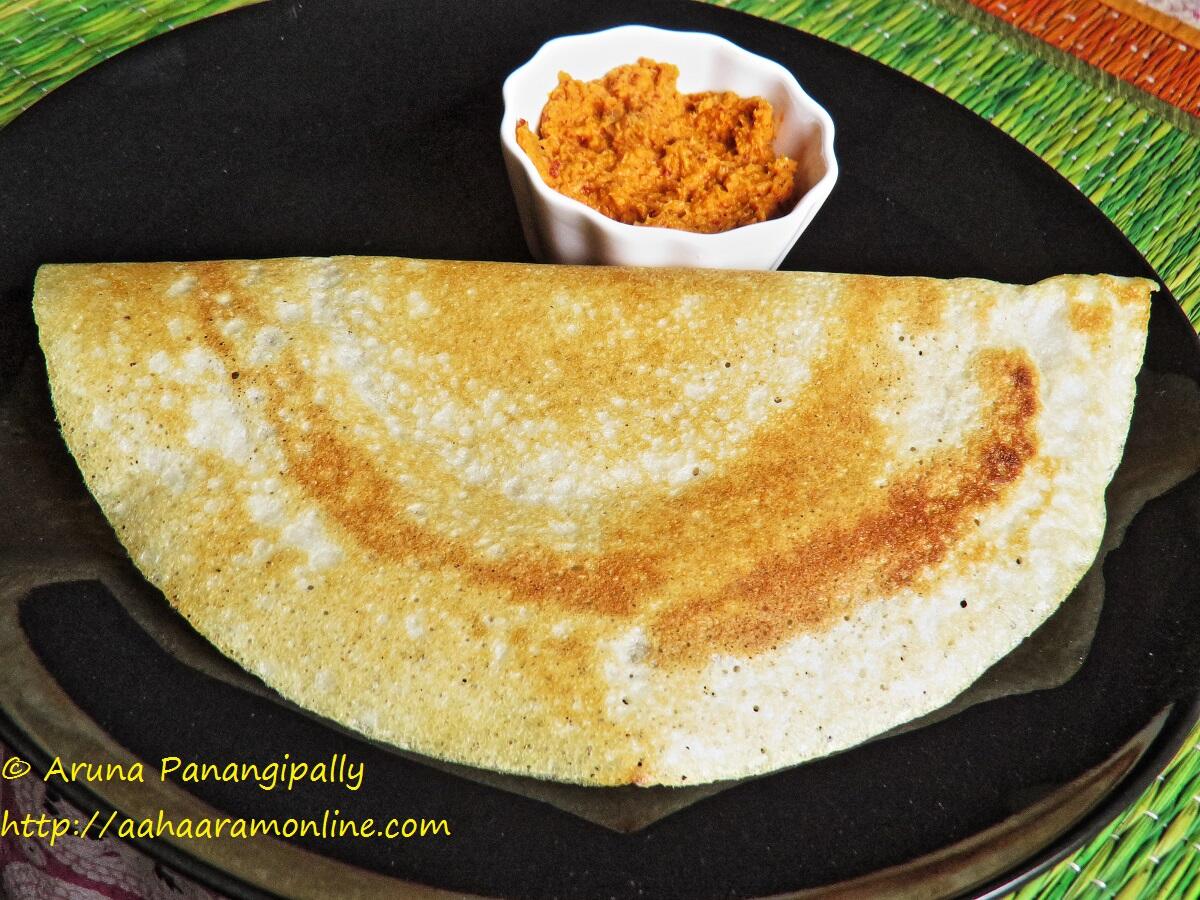 Pin
How to Make Crispy Restaurant Style Sada Dosa
Serves: 4
Soaking and Fermenting Time: 14-18 hours
Preparation Time: 2 Hours
Cooking Time: 5 to 7 Minutes Per Dosa
Ingredients for the Dosa
Moong Dal or Pesara Pappu – 1/2 Cup
Tuvar Dal or Kandi Pappu – 1/2 Cup
Udad Dal or Minapa Pappu – 1/2 Cup
Chawal or Biyyam – 2 Cups
Methi Dana or Menthulu – 1/2 tsp
Salt to Taste
Oil to Make the Dosas
Method to Make the Dosa Batter
Wash and soak all the dals together in 2 to 3 cups of water for about 4 to 6 hours.
Wash and soak the rice along with the fenugreek seeds in 3 to 4 cups of water for about 4 to 6 hours.
Once the dal and rice are well-soaked, drain them of water.
Grind the dals with some water to a smooth and thick batter.
Grind the rice and fenugreek seeds with some water to a smooth and thick batter.
In a large vessel, mix the two batters and salt together with your hand till fully integrated.
Set aside in a warm place to ferment for 8 to 12 hours. The batter will rise to about twice its volume so ensure that your vessel is large enough!
Method to Make Crispy Sada Dosas
Heat a griddle or tava.
Add 1/2 tsp of oil and spread well to season the pan.
Turn the heat down and wait for a minute or so.
With a heavy ladle, spoon about 1 ladle of dosa batter in the centre of the pan.
Using the bottom of the ladle, spread the dosa batter quickly into a 7? circle.
Turn the heat up to medium-high.
Rotate the tava a bit ensure that the dosa is cooked evenly.
When the top side of the dosa dries out, use a spatula to loosen the sada dosa from the pan.
If you so wish, flip over and cook for a few seconds. Flip over again.
Fold in half.
Serve hot Coconut Chutney, Coconut and Garlic Chutney or Sambar.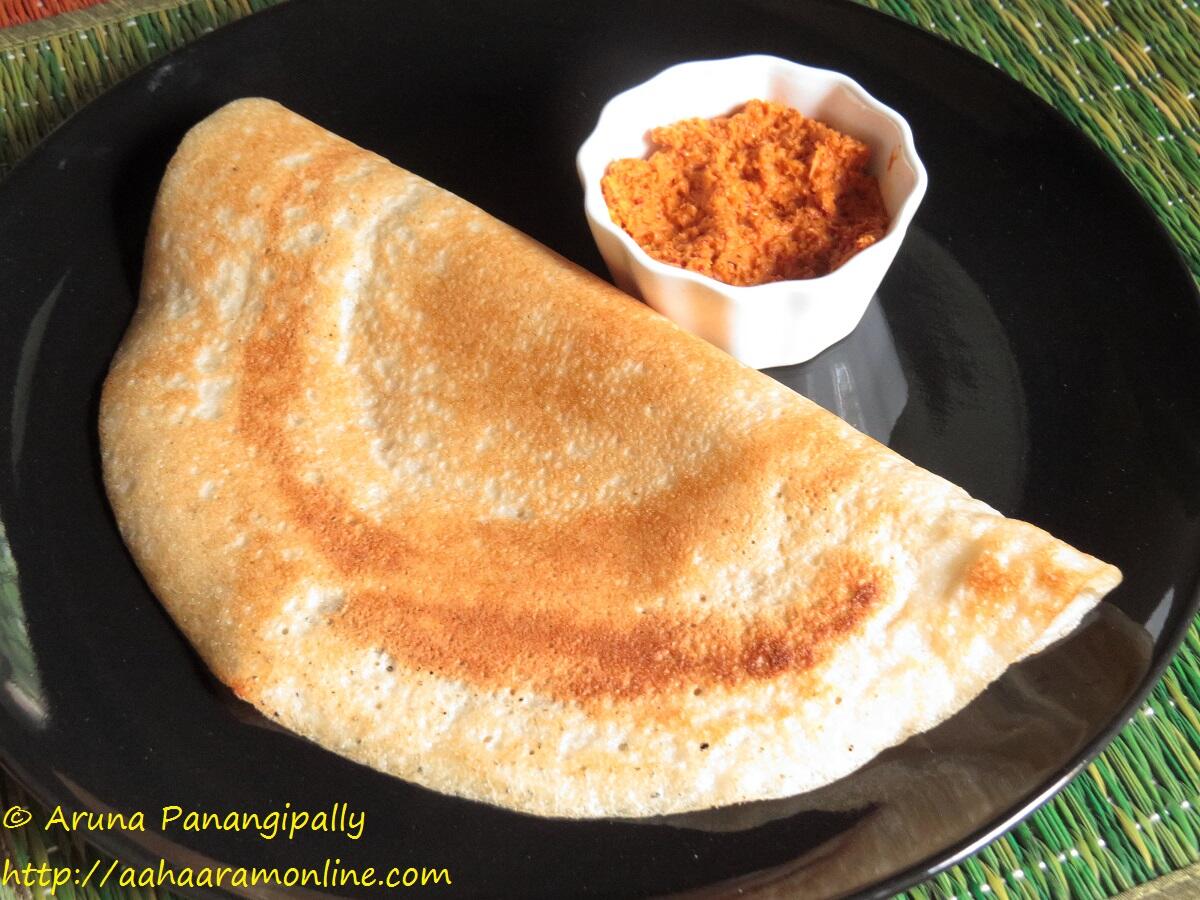 Pin