With Navratri upon us, many will be fasting. Sabudana and Potato are among food items that are popularly eaten as Vrat ka Khana on days of fast such as Navratri and Ekadashi. Today I am presenting the hearty Sabudana Thalipeeth from Maharashtra. It makes for a good change from the more popular Sabudana Khichdi and Sabudana Vada.
Sabudana Thalipeeth is very easy to make and it is filling so it will keep you from getting hungry. The dough is made by mixing together soaked Sabudana with boiled potato with cumin, crushed peanuts green chillies, fresh coriander and lemon juice. Then you pat the dough ball down to form a pancake and pan fry it.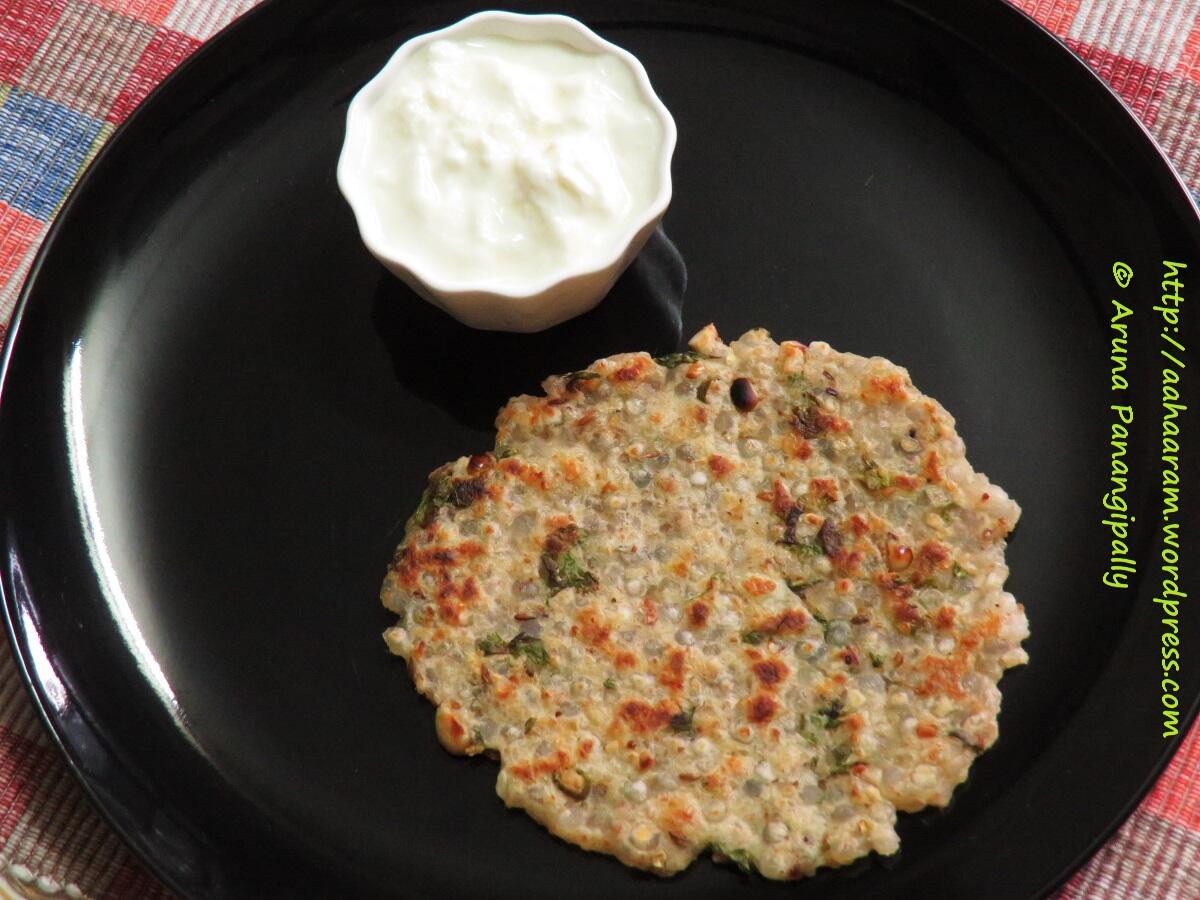 Pin
Ingredients
Sabudana – 1 Cup
Boiled Mashed Potato – 3/4 Cup
Roasted Cumin Powder – 1 tsp
Roasted Cumin – 1/2 tsp
Coarsely Powdered Roasted Peanuts  – 1/4 cup
Finely Chopped Green Chillies – 2 or 3
Finely Chopped Fresh Coriander – 1 tbsp
Lemon Juice – 1 tbsp
Salt ot Sendha Namak – To Taste
Oil
Other Equipment
Plastic Sheet – 8″ x 8″
Method to Soak the Sabudana
Soak the Sabudana in 3 cups of water for about 10 minutes.
Using a colander, drain all the water.
Leave the Sabudana in colander for about 3 hours till all the water is drained.
Method to Make the Dough
Mix together the mashed potato, soaked sabudana, peanuts, chillies, coriander, cumin, cumin powder, lemon juice, and salt.
Divide the dough into 4 portions.
Method to Make the Sabudana Thalipeeth
Over medium flame, heat a tava or griddle.
Spread about 1/2 tsp oil on the surface of the tava.
Turn the flame down to low-medium.
Spread a few drops of oil on the plastic sheet.
Place one portion of the dough.
Using your fingers pat down into a 6″ disc. Oil your fingers but do not wet them.
Transfer the disc onto your palm.
Place the thalipeeth on the warm tava.
Drizzle a few drops of oil along the edges.
Let the thalipeeth cook till the side touching the tava is cooked and has brown spots. Cook on low-medium heat.
Flip over the thalipeeth.
Drizzle a few drops of oil along the edges.
Cook the flip side as well till brown spots appear.Cook on low-medium heat.
Serve the Sabudana Thalipeeth hot with Yogurt.
Repeat to make other thalipeeth.
Tips
Cook the Sabudana Thalipeeth on low-medium heat otherwise they will remain raw on the inside.
Enjoy this delicacy hot otherwise it becomes soft or soggy.
Do not stack the thalipeeth one on top of another, they tend to stick.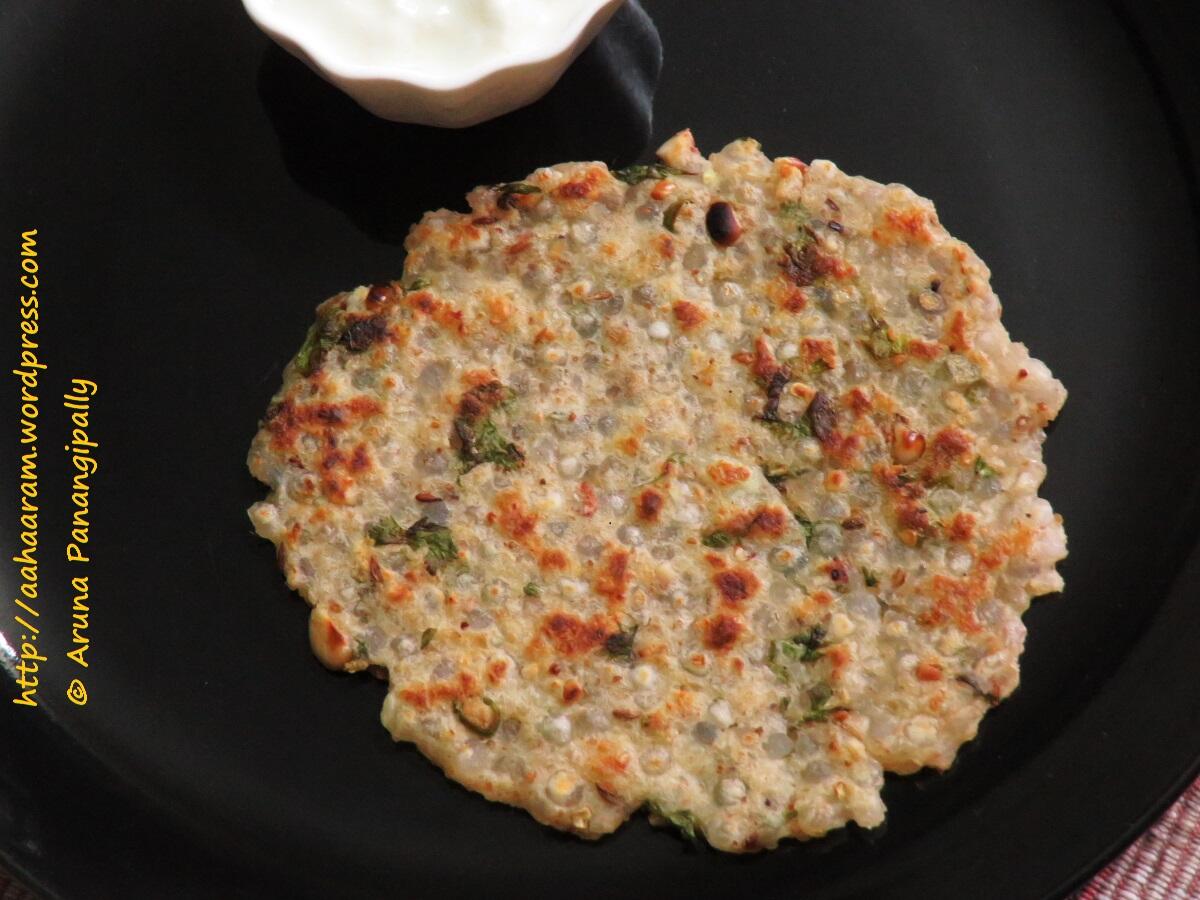 Pin