This recipe for Sun-dried Tomato Basil Pesto is a result of my recent travels to beautiful sun-kissed Southern Italy. Italy is a country I love for many reasons; the sheer natural beauty, the history,  the architecture, the music, and of course, the food. I have been blessed to visit Italy at leisure twice and am looking forward to visiting it may many more times.
My visit to Southern Italy was for work but I took time out to visit and enjoy this beautiful region. I had  splendid time visiting the roman ruins of Pompeii and Herculaneum; the Greek temples of Paestum; the volcanic Mount Vesuvius, and the beautiful coast of Amalfi. I hope to go back to this part of the world soon at leisure because what I saw in this short visit left me thirsting for more.
Of course, a 10-day visit to Italy is also a Gastronomic delight. Among other things, this part of Southern Italy is famous for its Lemons, Oranges, Mozarella,  and San Marzano Tomatoes. I savoured a whole new set of Italian dishes here and came back loaded with ingredients that should last me a while.
The first recipe I am showcasing is a super simple one called Sun-dried Tomato Basil Pesto. This fragrant pesto is brimming with flavour from the sun-dried tomatoes and basil, and is very easy to make. It preserves well and can be  used to flavour pastas and soups, or the be used a spread for bread.
Do try the recipe for Basil and Walnut Pesto as well and Pasta with Sun-dried Tomato Basil Pesto.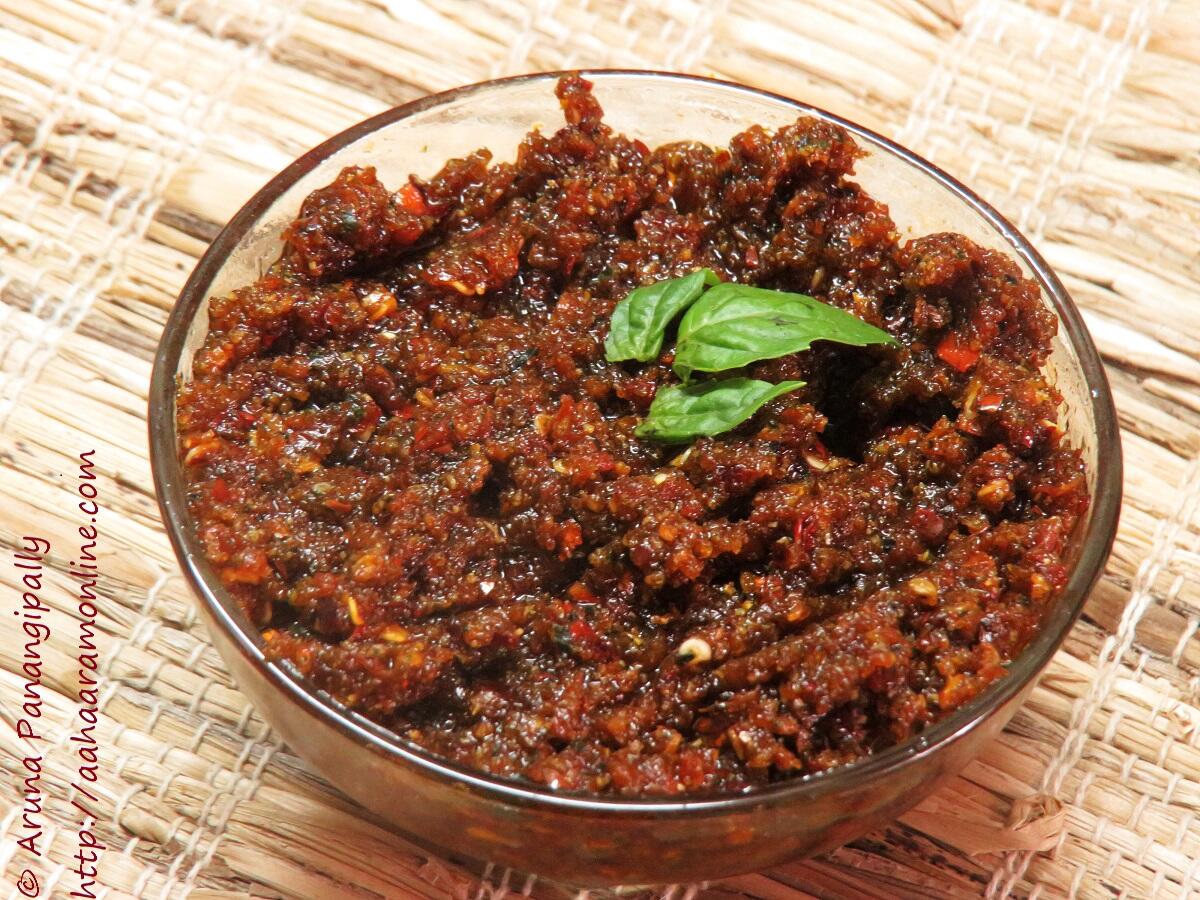 Pin
How to Make Sun-dried Tomato Basil Pesto
Sun-dried Tomato Basil Pesto
This fragrant Sun-dried Tomato Basil Pesto from Southern Italy is easy to make and preserves well. You can use it to flavour soups and pastas, or then use it as a spread for bread.
Ingredients
1/2

Cup

Sun-dried Tomatoes

1/4

Packed Cup

Italian Basil Leaves

1/4

Cup

Parmesan Cheese

2

tsp

Peperoncino

Substitute 1 tsp chilli flakes

1/2

Cup

Olive Oil

4

Large Garlic Cloves
Instructions
Preparing the Sun-dried Tomatoes
Warm the olive oil till it is lukewarm.

Add the sun-dried tomatoes to the oil.

Let the sun-dried tomatoes in olive oil for about 1 hour.
Make the Sun-dried Tomato Basil Pesto
Grind together all the ingredients into a coarse paste.

The pesto is ready!
To Preserve the Pesto
Remove into a glass jar.

Add enough olive oil to cover the surface.

Close the jar.

Store in a cool, dry place.
Notes
Italian Basil tends to be sweeter than Thai basil, so please do not substitute one for another in any recipes.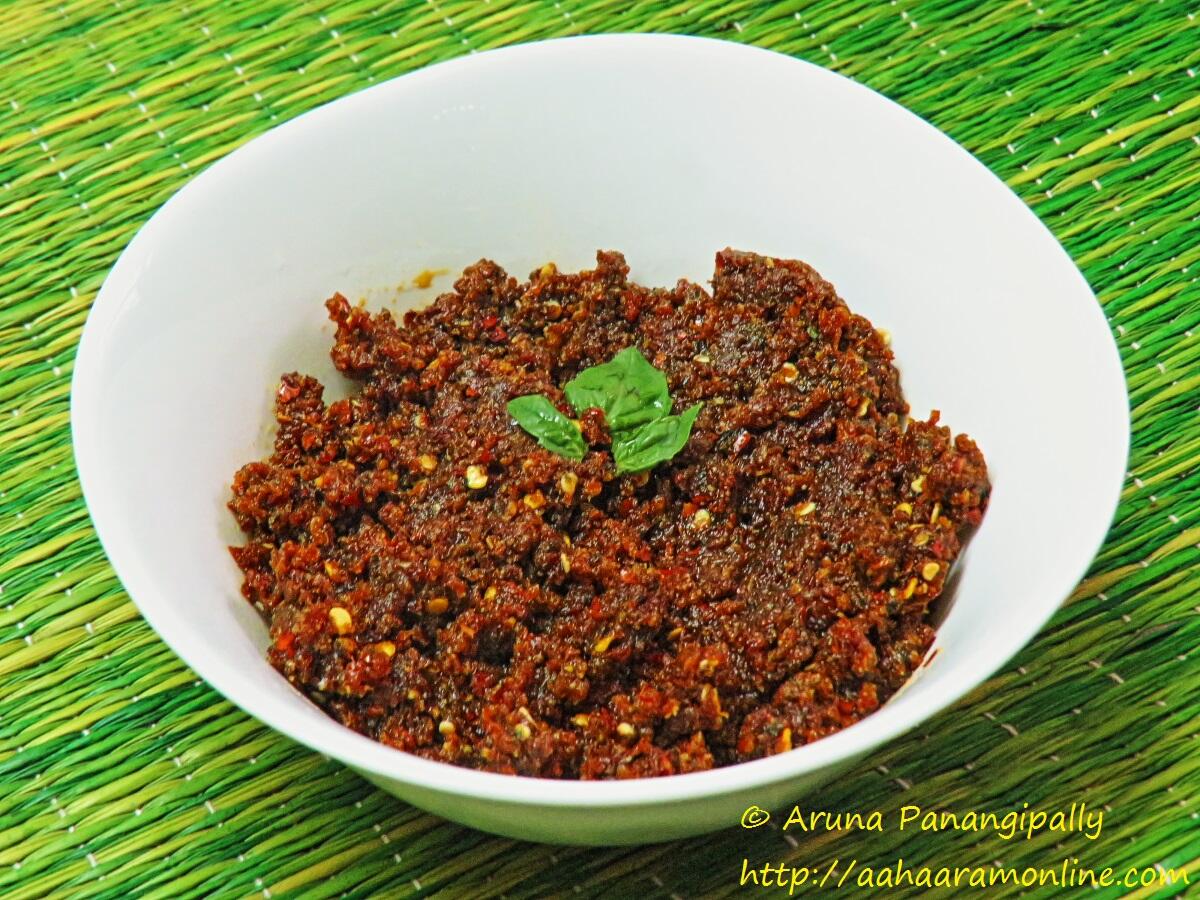 Pin