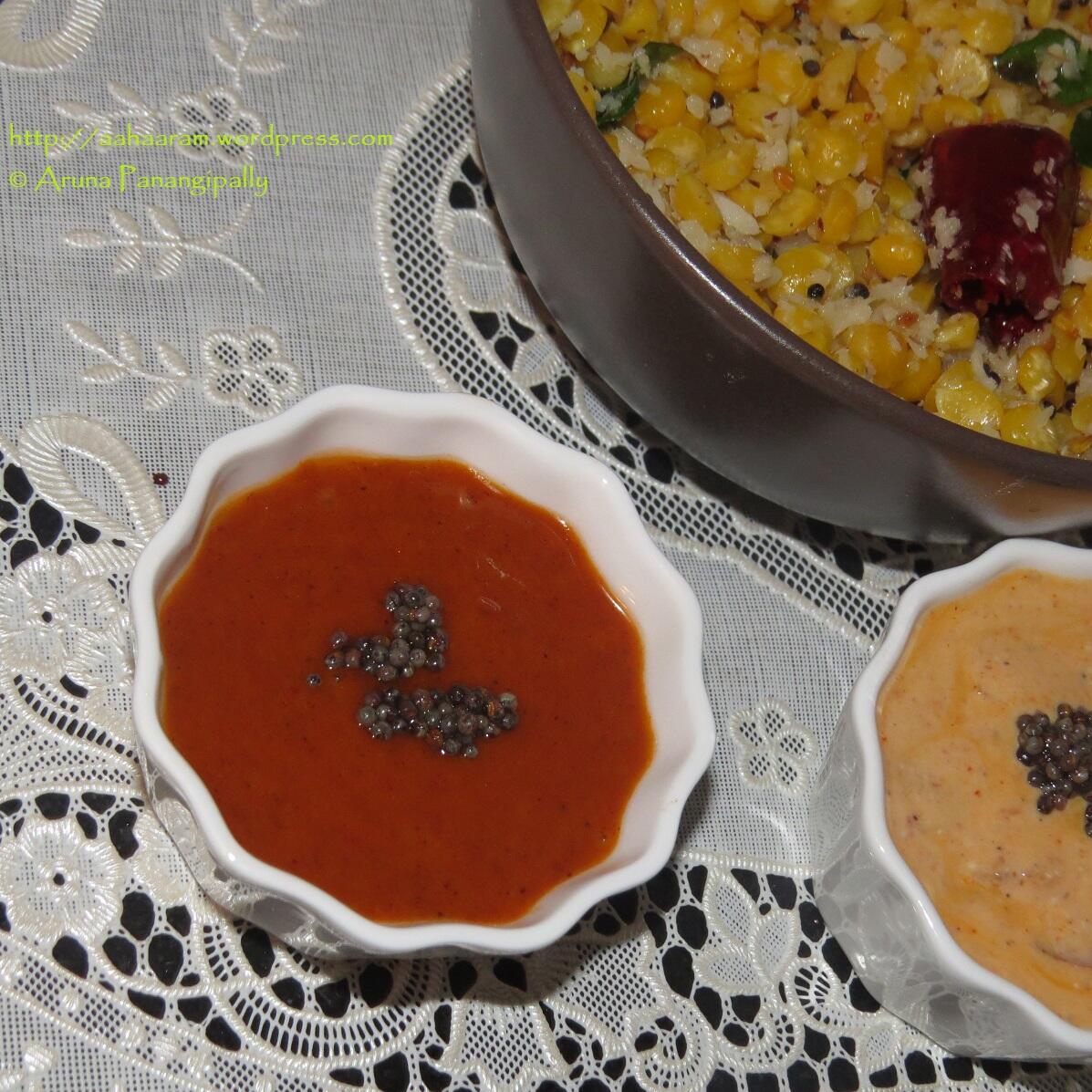 Pin
In earlier posts, I had written about a pickle called Magai and a savoury chutney that we make with it called Magai Perugu Pachadi. Today, I am writing about another kind of Maagai Pachadi; this time a sweet one called Teepi Magai Pachadi or Magai Bellam Pachadi.
I absolutely love this version of maagai pachadi as a side for many lentil-based dishes such as Patholi or Senaga Pappu Koora.
Ingredients
Magai – 2 tbsp
Grated Jaggery – 6 tbsp
Mustard seeds – 1/4 tsp
Oil – 1 tsp
Salt to taste
Method
Grind magai, jaggery, and salt with a little water to a smooth thick paste.
Remove the magai paste in a bowl.
Add a little water if the Maagai Pachadi is too thick.
In a ladle, heat the oil.
Add mustard seeds to the oil and wait till they sputter.
Add the oil and mustard seeds to the pachadi.
Mix well.
Serve this delicious Teepi Magai Pachadi as a side dish with idli, dosa, upma, etc.
or
Eat with rice.
or
Serve as a side dish to Gummidikaya Koora or Pappu Koora.
Tips
You can store this pachadi in the fridge for 2-3 days.
This pachadi is best made with maagai which is at least a year old.