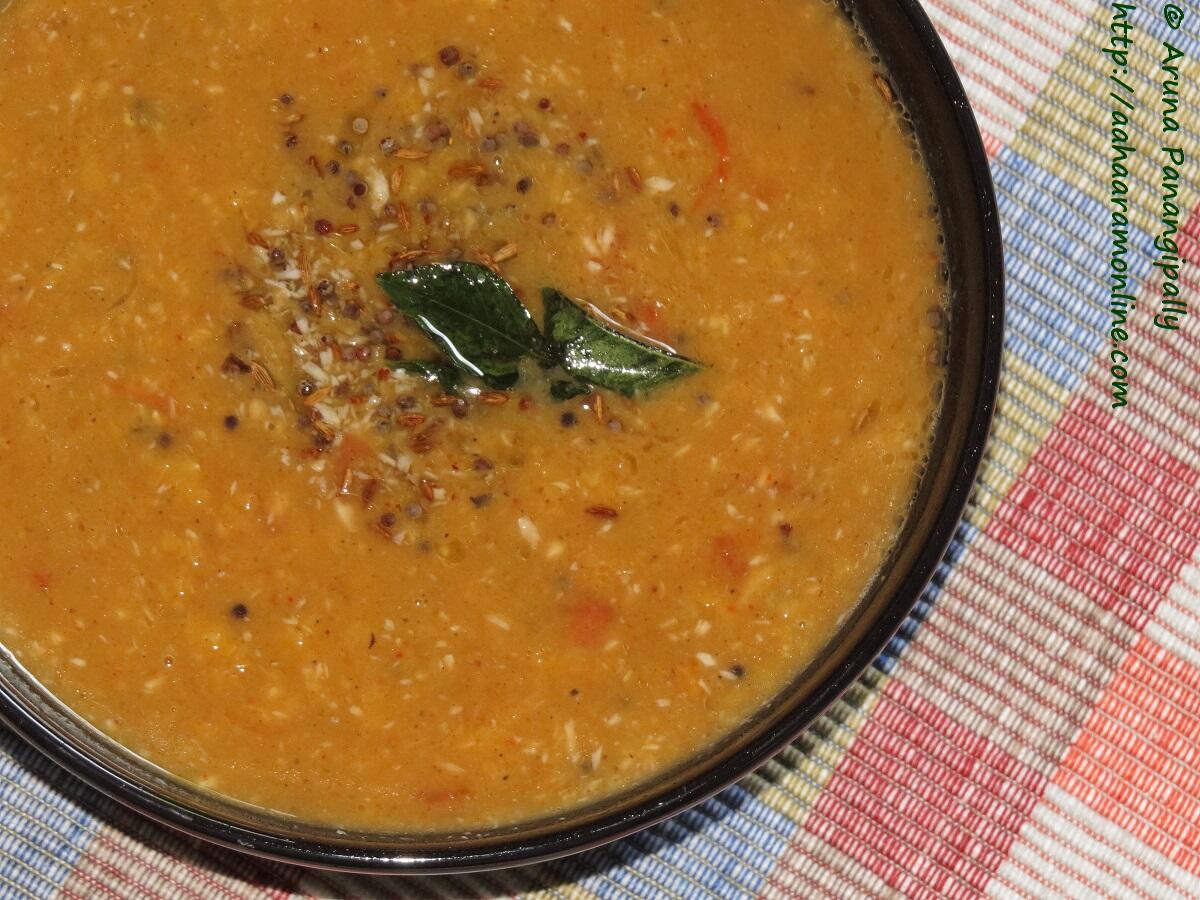 Pin
Today, I bring to you the recipe for Tuvar Dal Amti, a popular dal from Maharashtra.
I have been banned from eating tamarind for a while. As a result, the regular Sambar and Pulusu are off the menu in my home. And that is a problem as they are regular fare. 🙂 So I have been subsisting on all kinds of dals: Tomato Pappu, Palak Dal, Lasooni Dal, Hare Lehsun ki Dal, Varan, and more…
However, I do miss the tangy taste of tamarind. So I timidly broached the subject with my doctor when he suggested that I could occasionally use Kokum and you should have seen me beaming. 😀 😀
So this past weekend, I made Tuvar Dal Amti, which is a simple and super tasty tuvar dal flavoured with Kokum, Coconut, and Goda Masala. It is super simple to make and super tasty. I made it along with Batata Kaap or Maharashtrian style pan-fried Potato Slices. Simply heaven!
How to Make Tuvar Dal Amti
Amti - Maharashtrian Style Tuvar Dal with Kokum and Coconut
Amti is a Mharashtrian style tuvar dal flavoured with coconut, Goda Masala, and Kokum.
Ingredients
2/3

Cup

Tuvar Dal

3

Kokum

2

tbsp

Grated Coconut

1

Tomato

1

tsp

Goda Masala

2

tbsp

Grated Jaggery

1

tsp

Red Chilli Powder

1/4

tsp

Turmeric Powder

1

tsp

Rai or Mustard Seeds

1

tsp

Jeera or Cumin Seeds

1

Large Pinch

Hing or Asfoetida

1

tbsp

Ghee

A Few Curry Leaves

Salt to Taste
Instructions
Method to Cook the Tuvar Dal
Wash the tuvar dal well till the water runs clear.

Soak the tuvar dal in 2 cups water for about 10 minutes. It helps the tuvar dal cooks quickly and well.

Pressure cook the dal for 4 to 5 whistles.

Mash the dal completely. When mashed with a ladle, the dal should get completely mashed.

Set aside.
Other Preparations
Chop the tomato to fine pieces.
Method to Make Tuvar Dal Amti
In a pan, heat the ghee.

Add the mustard seeds and wait till they splutter.

Add the cumin seeds and fry till the change colour.

Add the curry leaves and saute for a few seconds.

Add the tomato pieces.

Stir-fry till the pieces are well-stewed and mashed.

Add the hing, turmeric, Goda masala and red chilli powder.

Mix well.

Add the mashed dal and a little water (if required).

Mix well.

Add the kokum.

Let the Tuvar Dal Amti simmer a bit till it changes colour because of the kokum. The Amti will become darker in colour.

Turn off the heat.

Add the grated jaggery, coconut and salt.

Mix well.

Serve with rice and ghee, or then chapati.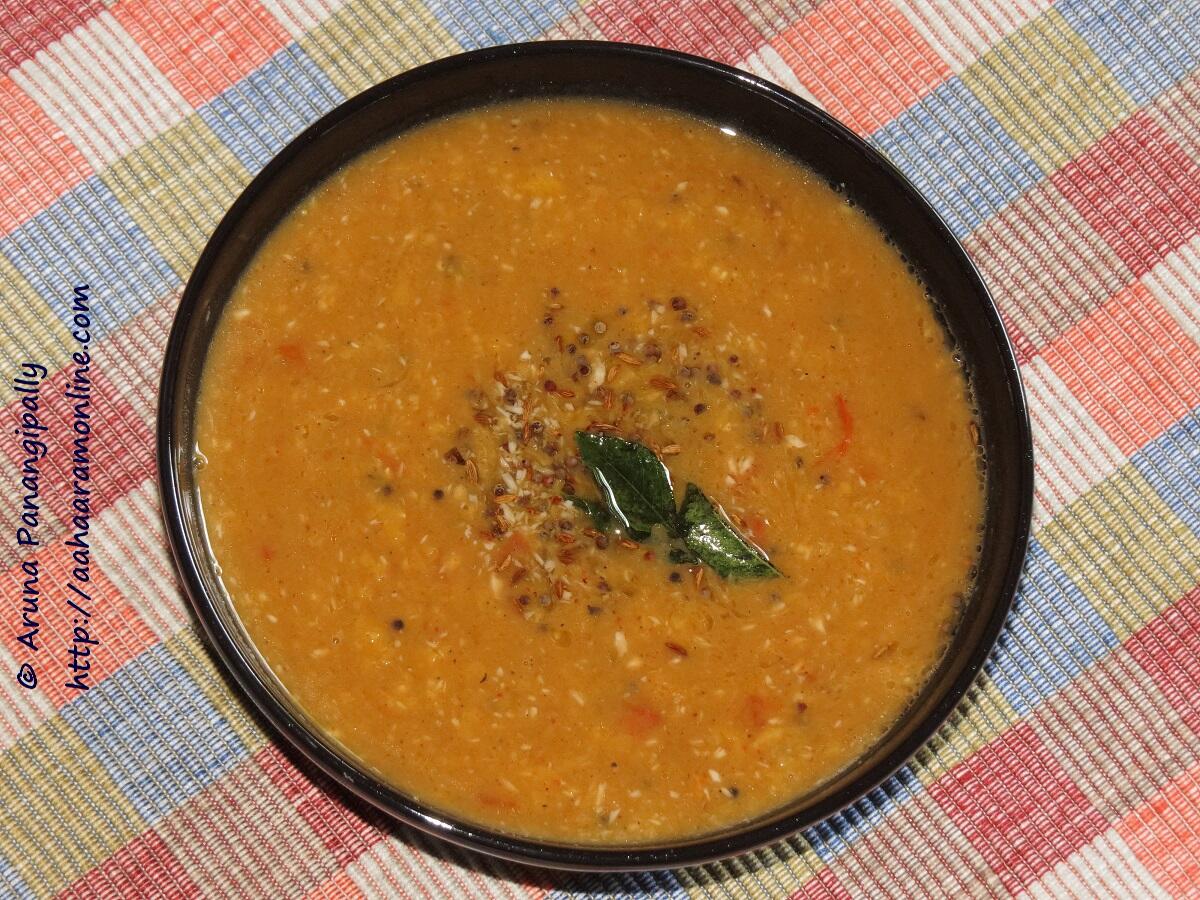 Pin