Onam Sadya is the traditional festive meal served on Onam. It is replete with goodies like Erissery, Olan, Kalan, Puli Inji, Unniyappam, Ada Pradhaman, Palada Pradhaman, and much more. One of the simplest dishes to be found on this menu is Inji Thayir. This dish is essentially Yogurt with Grated Ginger, Chopped Green Chillies, and Curry Leaves; that is about it.
I think Inji Thayir finds a place of pride on the menu because of the many wonderful properties of Ginger. Ginger stimulates the appetite while ensuring that you don't suffer heartburn. Combined with yogurt it can prevent other gastrointestinal ailemtns like constipation and diarrohea.



When I analyse the menus of festival meals in India, I always marvel at the balance they are able to achieve without compromising the festive spirit. Onam Sadya is no exception to this rule.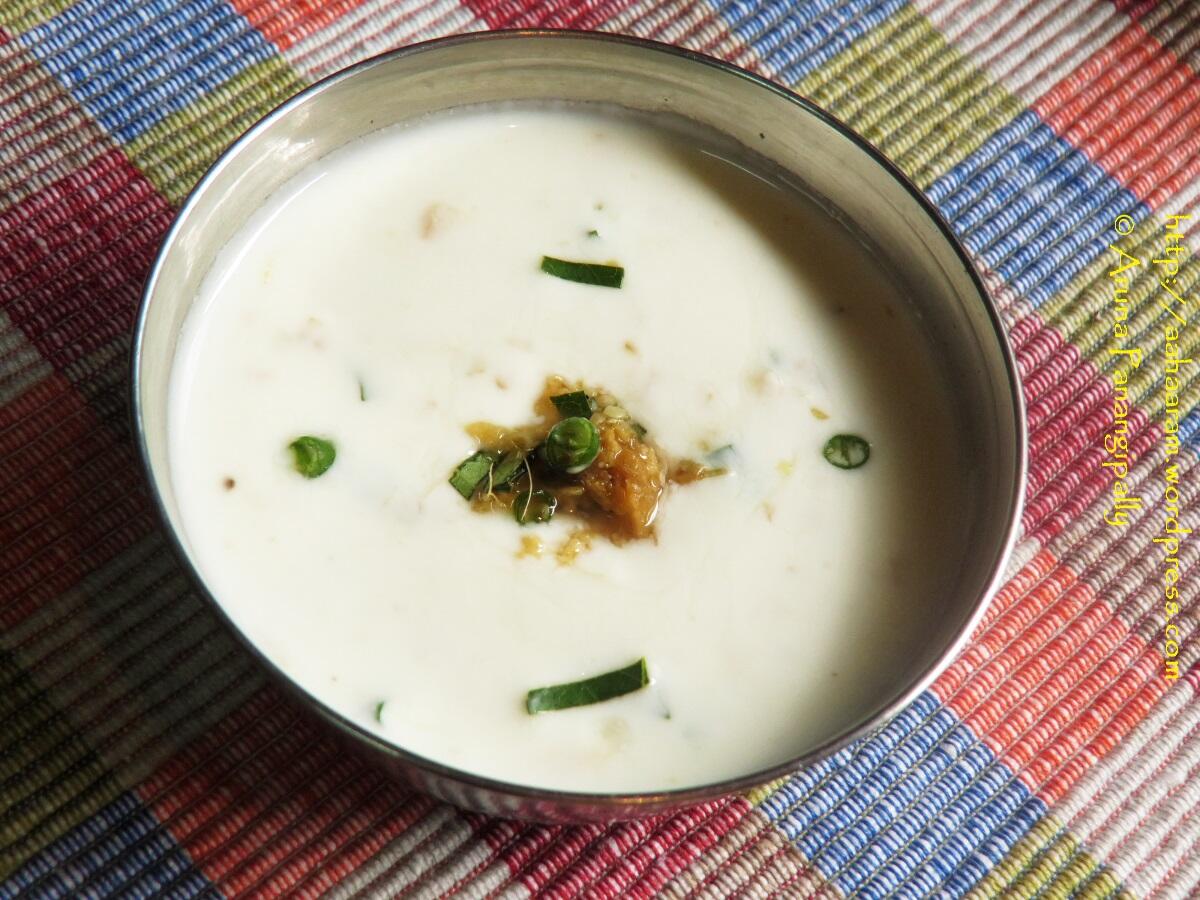 Pin
How to Make Inji Thayir | Yogurt with Ginger – Onam Sadya Recipe
Inji Thayir - Yogurt with Ginger - Onam Sadya Recipe
Inji Thayir is an essential part of Onam Sadya. It is essentially Yogurt flavoured with grated ginger, chopped green chillies and curry leaves.
Ingredients
Cup

Beaten Yogurt - 1

tsp

Grated Ginger - 3

Finely Chopped Green Chillies - 2 or 3

Leaves

Finely Chopped Curry - 4 to 6

Salt to Taste
Instructions
Mix together all the ingredients.

Let the Inji Thayir rest for at least 30 minutes so that the yogurt is infused with the flavours of ginger and green chillies.

Serve as a part of Onam Sadya.
or
Enjoy as a raita.