I absolutely love Palada Pradhaman, probably even more than the traditional favourite Ada Pradhaman. This time around I made Palada Pradhaman from scratch, even making the Ada at home. I am glad I did this because it turned out to be a rewarding experience. Homemade Ada added a certain "je ne sais quois" to this unique kheer which uses steamed rice flakes.
I think this lovely, lovely dish is the perfect way to celebrate Onam which falls on this weekend.
Try more delicious dishes from this post Collection of Onam Sadya Recipes.
Serves: 4
Time: 45-60 Minutes
Ingredients
Ada – ½ Cup
Milk – ¾ Litre
Sugar – ? to ¾ Cup
Ghee – 1 tbsp
Green Cardamom Powder – ¼ tsp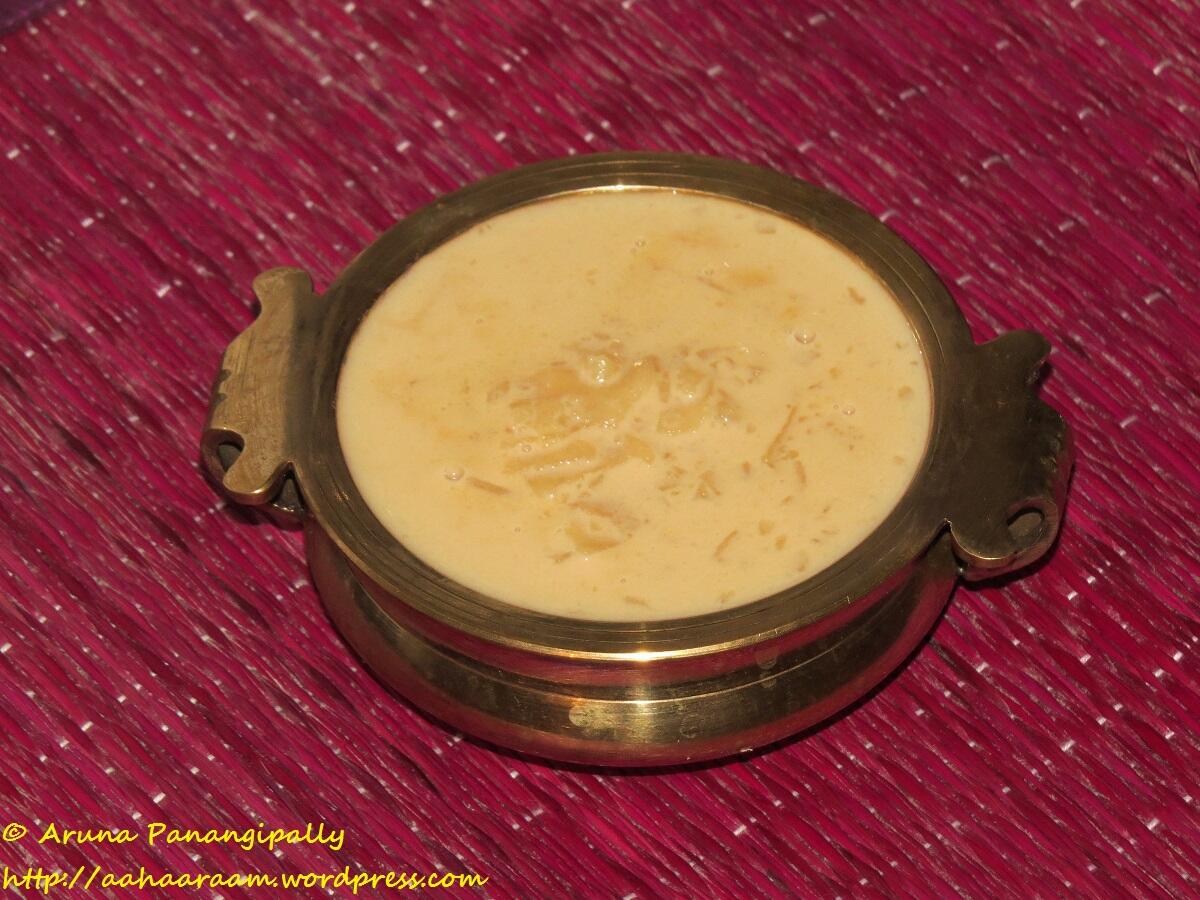 Pin
Method to Make Palada Pradhaman
If you are using homemade ada, soak it in hot water till you are ready to use it.
If you are using store-bought ada:

Boil it in 2 cups of water till it is cooked.
Drain the hot water.
Wash in cold water.
Soak in warm water till you are ready to use it.
Set aside.

In a heavy bottomed vessel, over low flame, melt the ghee.
Drain the ada.
Add the ada to the sugar+ghee.
Over low flame, boil the milk till it reduces a bit and gets a nice pink colour.
Turn off the heat.
Serve warm, at room temperature or chilled; Palada Pradhaman is delicious in all ways! 🙂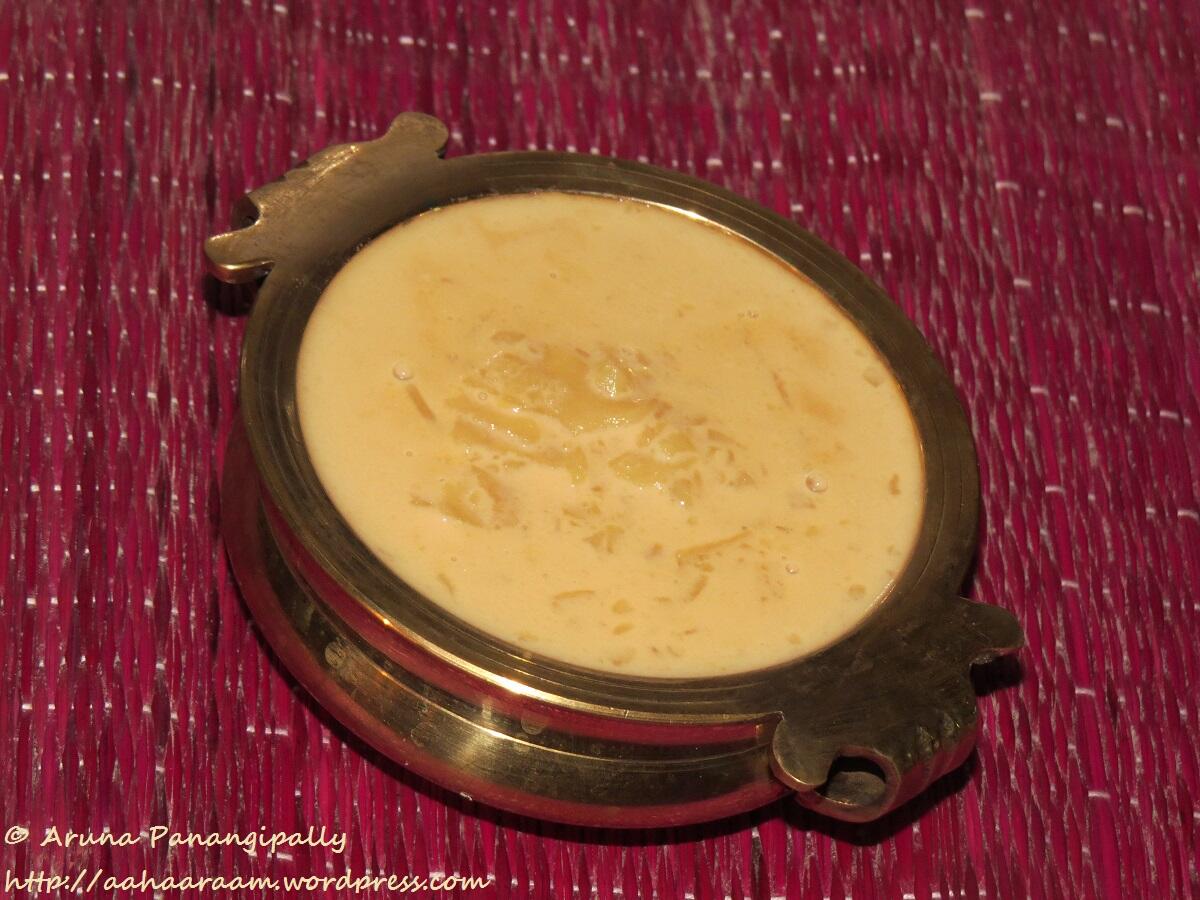 Pin