A couple of days ago I had some absolutely fresh Paneer at home but did not want to make any of the usual dishes; be it the Traditional Mutter Paneer, Paneer Bhurji, or Mughlai Paneer.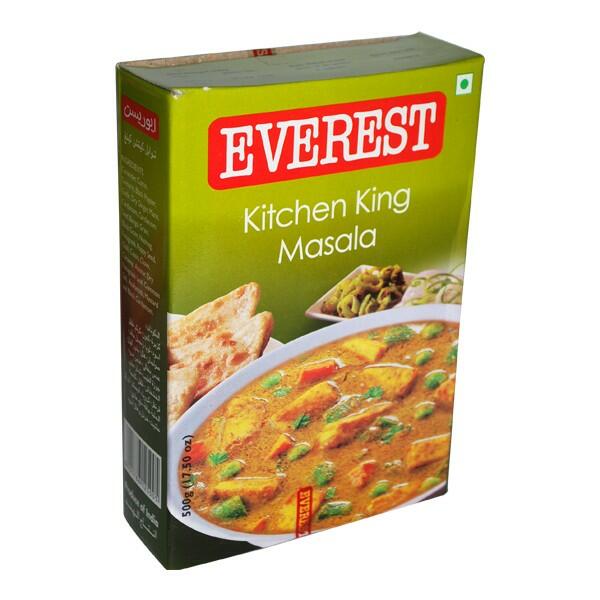 PinWhile I was scratching my head wondering what to make, I spied a box of Everest Kitchen King Masala on the shelf and it had this creamy Mutter Paneer on the cover.
I immediately took it down and set about reading the recipe. I had most of the ingredients at home and so it became the dish of the day for dinner!
I made some minor modifications such as reducing the amount of ghee and not frying the paneer pieces, but that was a personal preference. It turned out super yummy and hence this blog post!
Serves: 4
Time: 45 Minutes
Ingredients
Paneer – 250 gms
Peas – 1 Cup
Onion – 1
Tomatoes – 2
Green Chillies – 2
Garlic Cloves – 2
Grated Ginger – 1 tsp
Cumin – 1 tsp
Cashew Nuts – 5
Red Chilli Powder – 1 tsp
Turmeric – 1/2 tsp
Everest Kitchen King Masala – 2 tsp
Kasuri Methi – 1 tsp
Poppy Seeds or Khus Khus – 1 tbsp
Oil – 1 tbsp
Ghee – 1 tbsp
Salt to Taste
Method
Puree the tomatoes.
Boil the peas.
Cut the paneer into 1/2″ cubes.
Slice the onion.
Peel the garlic pods.
Sllit the green chillies.
In a wok, heat the oil.
Add the onion slices and fry till transparent.
Add the ginger, garlic pods, slit green chillies, poppy seeds, cumin seeds, kasuri methi, and cashew nuts.
Stir-fry for 5 minutes.
Set aside to cool.
Once the fried onion-spice mix is cool, grind to a fine paste with a little water.
In the same wok, heat the ghee.
Add the paste and stir-fry for 2 minutes.
Add the pureed tomatoes and stir-fry for 2 minutes.
Add chilli powder, turmeric, and Kitchen King Masala.
Stir-fry for 2 minutes.
Add the boiled peas and paneer cubes.
With a gentle hand, mix well.
Add about 1/3 cup water and salt.
Mix well and bring to a gentle simmer.
Serve hot with rotis.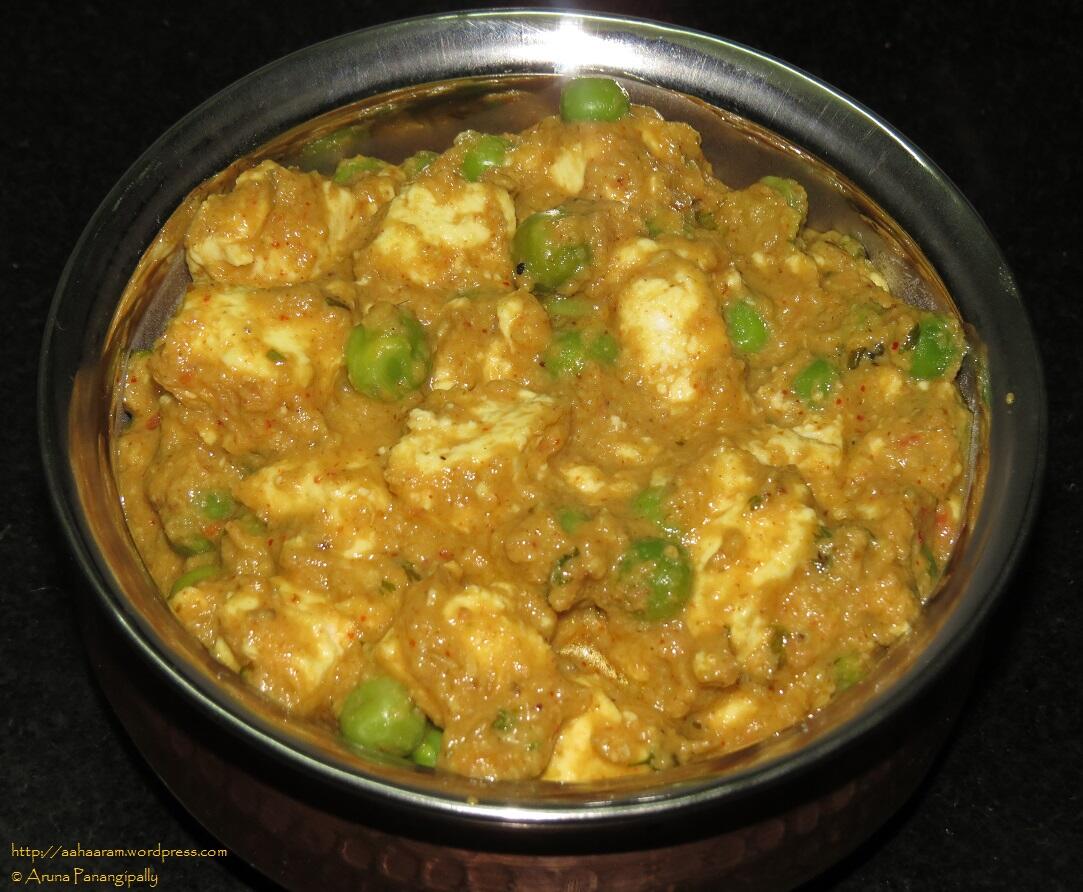 Pin