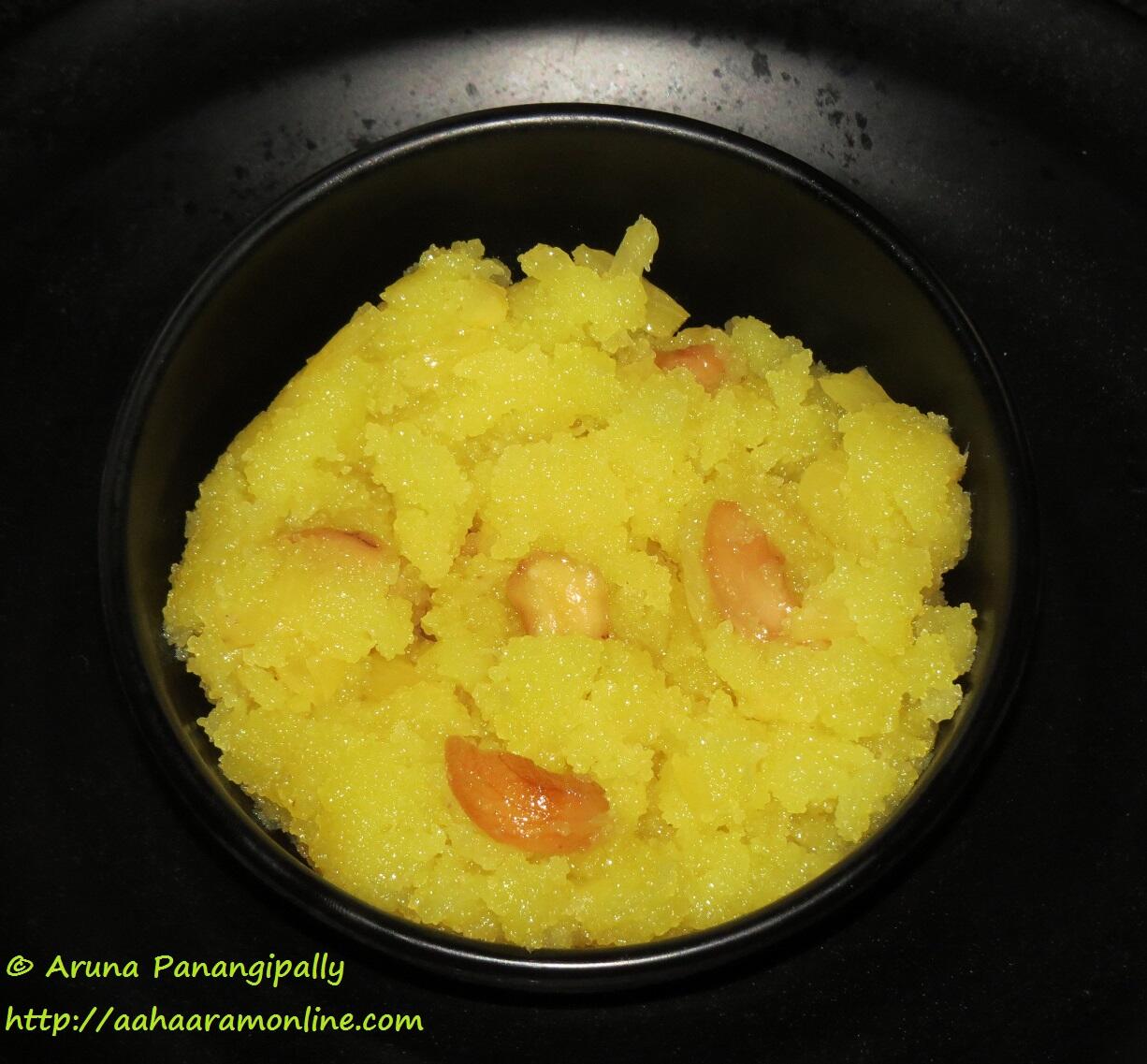 Pin
Pineapple Sheera | Pineapple Kesari is a variation of the plain Sheera or Rava Kesari. I first had it at Ram Ashraya in Matunga and many times ever since. However, I have never made it at home. As I was returning from my morning walk today, I spotted my fruit vendor selling Pineapple slices. I bought several slices because my father likes to nibble on them.
After I got up from my siesta yesterday, I thought of making Sheera for Dad as an evening snack and it was then that I remembered the Pineapple slices and made Pineapple Kesari. 🙂
Before I discovered Pineapple Sheera, the only version of Sheera with a fruit that I knew was Banana Sheera or Sapata that is made for Satyanarayana Pooja.

I have also made Mango Sheera and Apple-Cinnamon Sheera.
How to Make Pineapple Kesari | Pineapple Sheera
Pineapple Kesari or Pineapple Sheera
Pineapple Kesari or Pineapple Sheera is the traditional Suji Halwa with pieces of pineapple in it. It is a great variation to make and is a nice twist to a traditional favourite.
Ingredients
3/4

Cup

Rava or Semolina

3/4

Cup

Finely Chopped Pineapple

1

Cup

Sugar

3

Cups

Water

1/3

Cup

Ghee

10 to 12

Cashew Nuts

6 to 8

Drps

Yellow Food Colour
Instructions
Preparing the Sugar Syrup
Boil the water.

Add the sugar to it.

Simmer till the sugar melts.

Turn off the heat.

Add the yellow food colour.

Set aside.
Method to Make Pineapple Kesari or Pineapple Sheera
Chop the Pineapple to fine pieces.

In a kadai or a heavy-bottomed vessel, heat the ghee.

Split the cashew pieces and add to the ghee.

Fry till light brown.

Add the rava and stir-fry for 3 to 5 minutes.

Add the Pineapple pieces.

Stir-fry for 2 to 3 minutes.

Turn the heat to low.

Add the hot sugar water.

Mix well to ensure there are no lumps.

Turn the heat up to medium.

Cook till the water is absorbed.

Serve warm.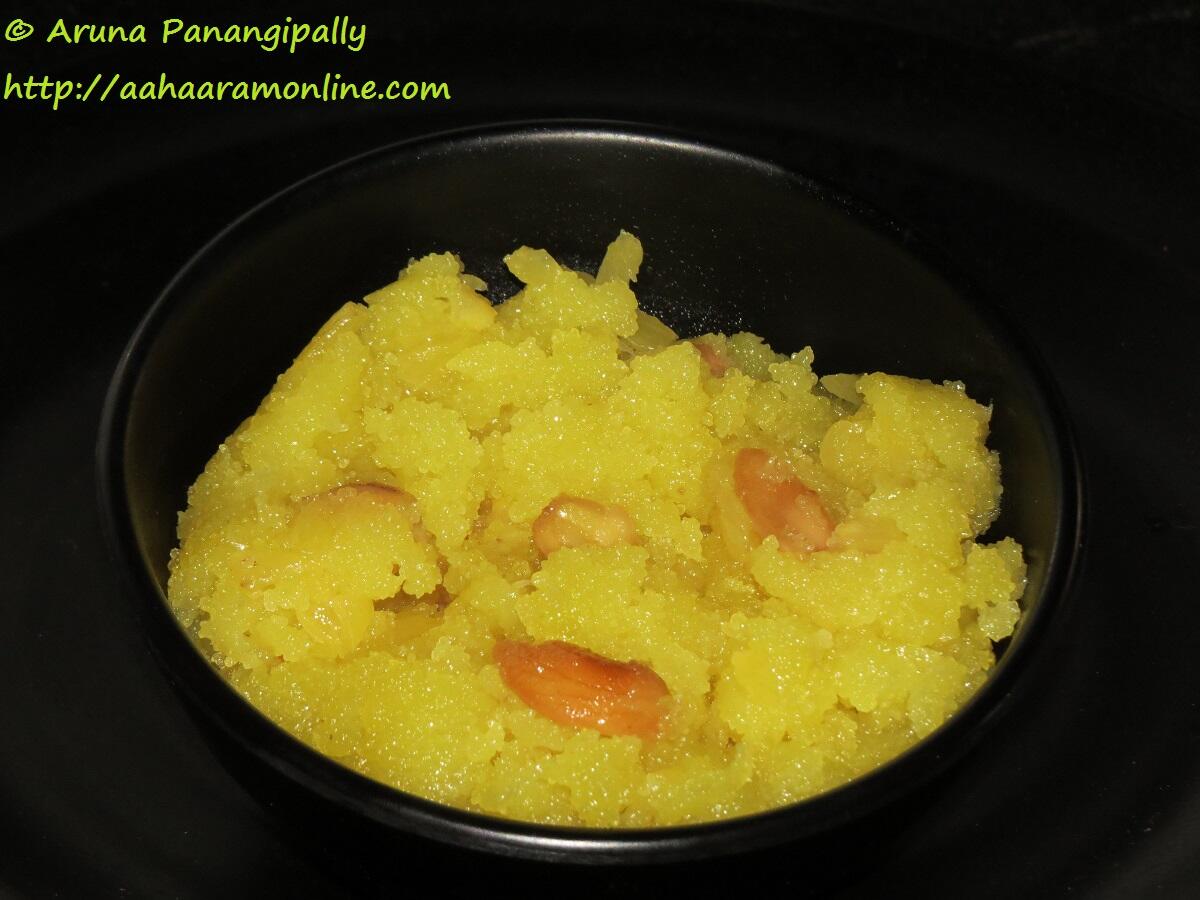 Pin