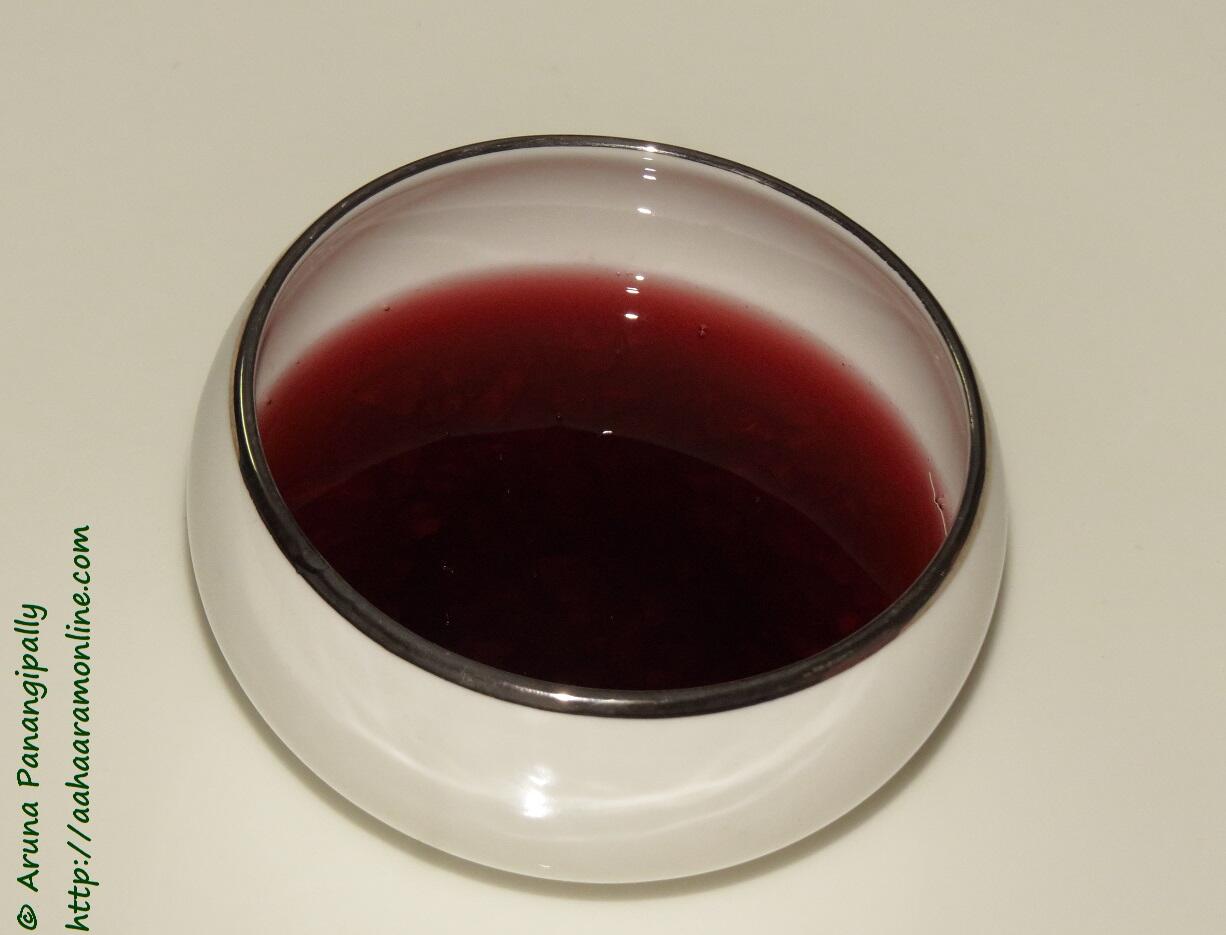 Pin
This post on Pomegranate Molasses is actually inspired by two people. I saw the recipe for Muhammara, the Roasted Red Bell Pepper and Walnut Dip many moons ago on Cafe Garima. I was then recently reminded of it when it was posted on Aromas and Flavours of My Kitchen. Given that my father likes the Red Bell Pepper Chutney very much, I thought I would make Muhammara as a variation.
As I read the recipes, I realised that I needed Pomegranate Molasses and decided to make it at home. I quite liked the taste of the Pomegranate Molasses (also known as Rob-e-Anar in Persian or Nar Eksisi in Turkish) by itself. It is intense, mildly sweet and tangy all at the same time and I look forward to different ways of using it!
Pomegranate Molasses (aka Rob-e-Anar or Nar Eksisi)
Pomegranate Molasses (also known as Nar Eksisi or Rob-e-Anar) is used often in Middle Eastern cooking. I made it because it is an essential ingredient in Muhammara.
Ingredients
2

Cups

Pomegranate Juice

2

tbsp

Sugar

1

tbsp

Lemon Juice
Instructions
In a heavy bottomed vessel, mix all the ingredients together.

Over medium heat, bring the mix to a boil.

Continue to boil till it thickens a bit.

Now lower the heat and continue to simmer till the Pomegranate Molasses is thick enough to coat a spoon but slide off it quickly. At this point the quantity will be about 1/4 cup.

Turn off the heat and let the Pomegranate Molasses cool.

Refrigerate in an air-tight bottle and use as required.