Kayi Sasive Chitranna | Coconut and Mustard Rice
Kayi Sasive Chitranna is a traditional dish from Karnataka. It is a simple, steamed rice flavoured with a coconut, red chilli, and mustard.
Read the Recipe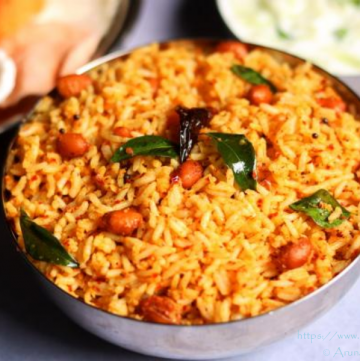 South Indian-Style Peanut Rice | Verusenaga Annam | Verkadalai Sadam
This South Indian-Style Peanut Rice is simple to make and has a nice nutty flavour from crushed peanuts and whole peanuts.
Read the Recipe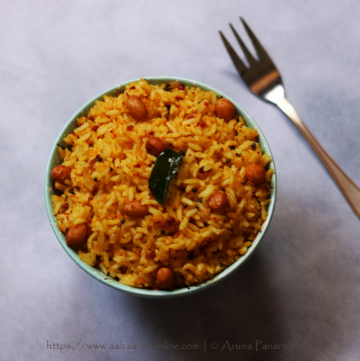 Chaddannam | Fermented Curd Rice: Breakfast in Andhra Pradesh and Telangana
Chaddannam is essentially cooked rice mixed with curd, sliced onions and green chillies, and then fermented overnight. This Vitamin B12-rich, probiotic dish is served as breakfast on hot summer days as it cools the body.
Read the Recipe