My dad was a bit under the weather this week with a really bad throat. So all week I have been making soft and mushy things that would not irritate his throat any more that it already was. I made super soft Ven Pongal, Daddojanam, and Mosaru Avalakki. Yesterday I also worked from home to keep him some company and made him some Tomato Basil Soup.
I loved this soup as it did not need too many ingredients and used Basil, my favourite herb. This version also uses carrot and onion which impart a touch of sweetness to the soup. It also explains the Orangish shade of this soup. It was the perfect soup for the rainy days we are having in Mumbai.



You could also try my Roasted Tomato Soup.
Recipe for Tomato Basil Soup
Ingredients
Tomatoes – 500 gms
Carrots – 100 gms
Onion – 100 gms
Basil – 15 to 20 leaves
Oil – 2 tbsp (preferably Olive Oil)
Salt to Taste
Pepper to Taste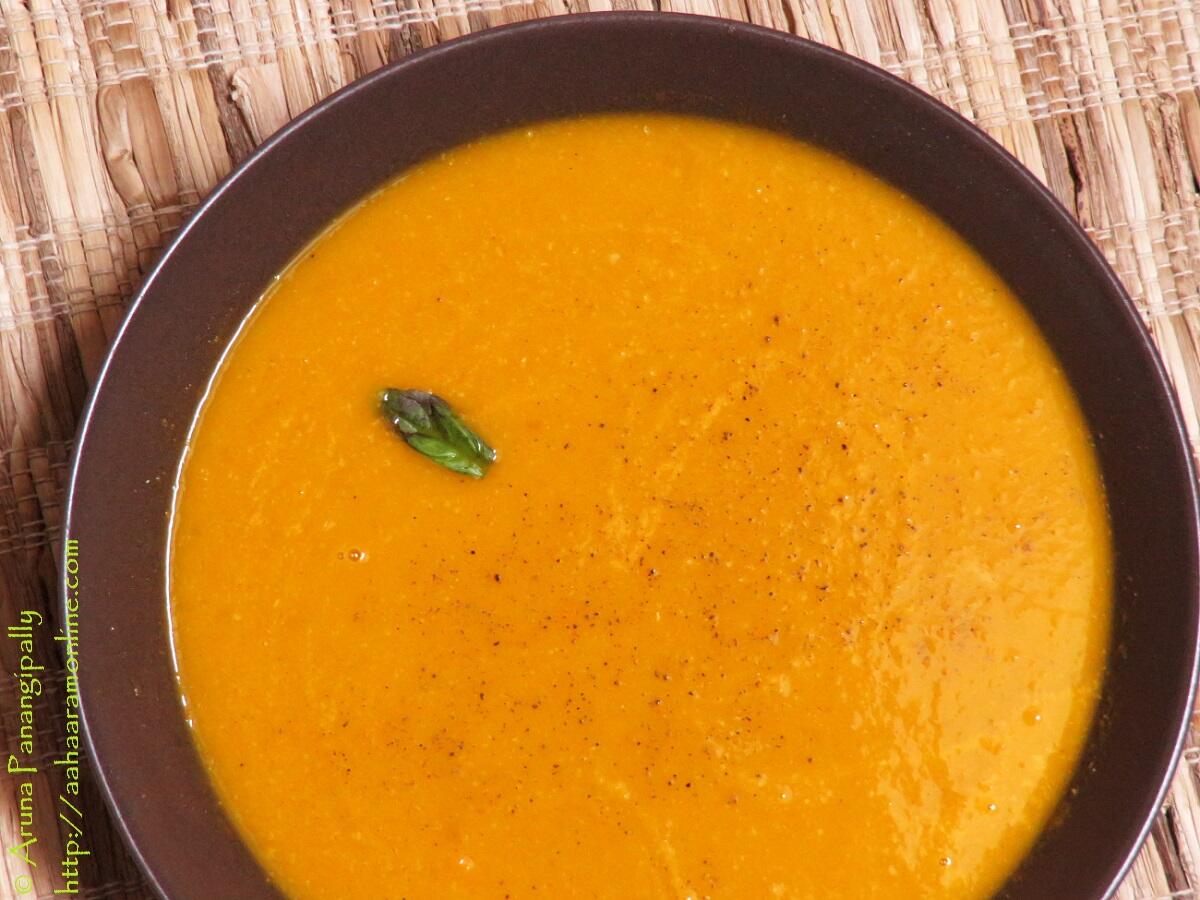 Pin
Method to Make Tomato Basil Soup
Blanching the Tomatoes:

Boil about 1.5 litres water.
When the water starts to boil, add the whole tomatoes.
Let the tomatoes cook in the water till the skin splits.
Turn off the heat.
Drain the hot water.
Let the tomatoes cool.
Skin the tomatoes.
Cut the tomato into 1/2″ pieces.
Set aside.

Other Preparations:

Peel and cut the carrots into 1/4″ pieces.
Peel and cut the onions into 1/2″ pieces.

To Make the Tomato Basil Soup:

In a pan, heat the olive oil.
Add the onion and stir-fry till translucent.
When the onions are cooked, add the carrot pieces and saute for 5 to 7 minutes.
Next, add the tomato pieces.
Stir-fry for 5 minutes.
Turn off the heat.
Blend the tomato-carrot-onion mix and basil leaves to a smooth paste.
Pour the ground mix into a large vessel.
Add about 1.5 cups of water and salt.
Bring to a boil.
Simmer for 2 to 3 minutes.
Turn off the heat.
Divide into 4 soup bowls.
Garnish the Tomato Basil Soup with some basil and pepper powder.
Serve hot.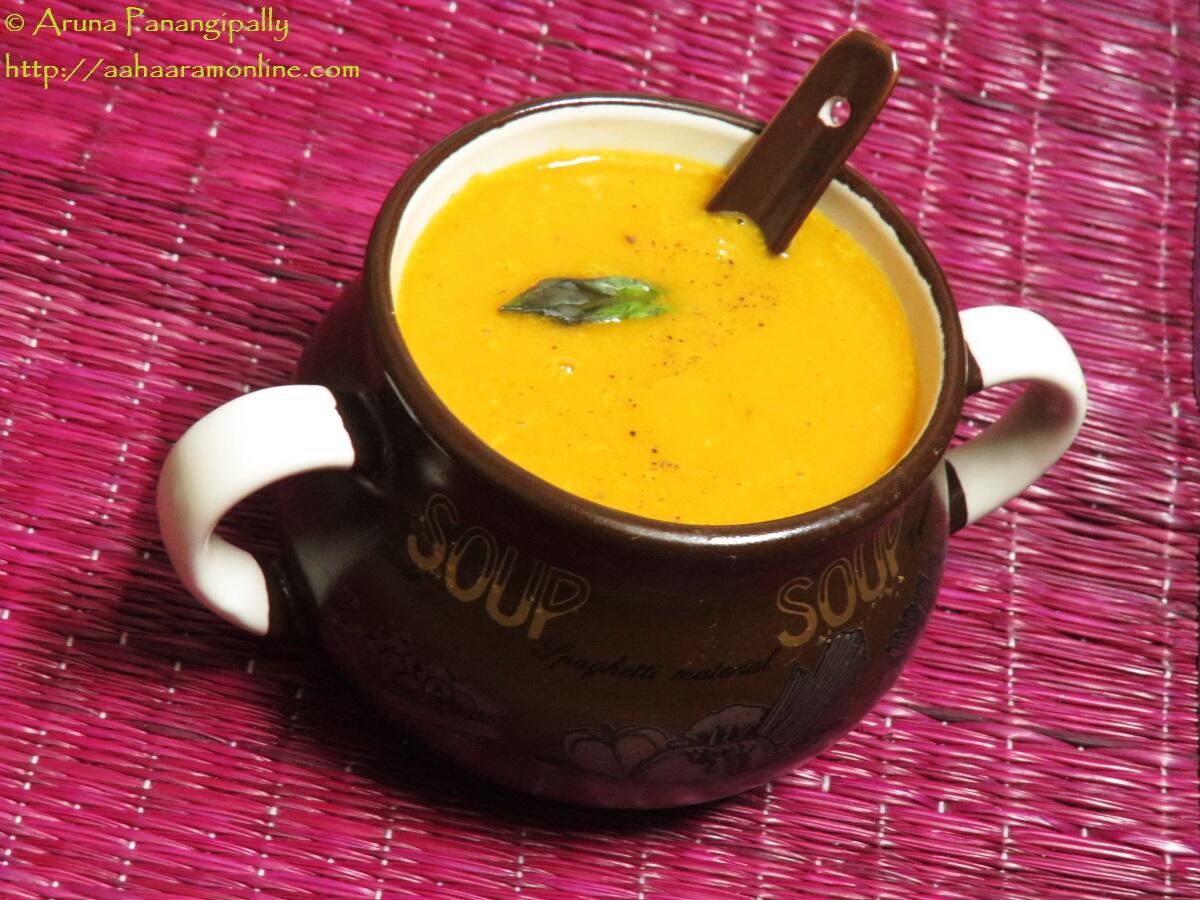 Pin