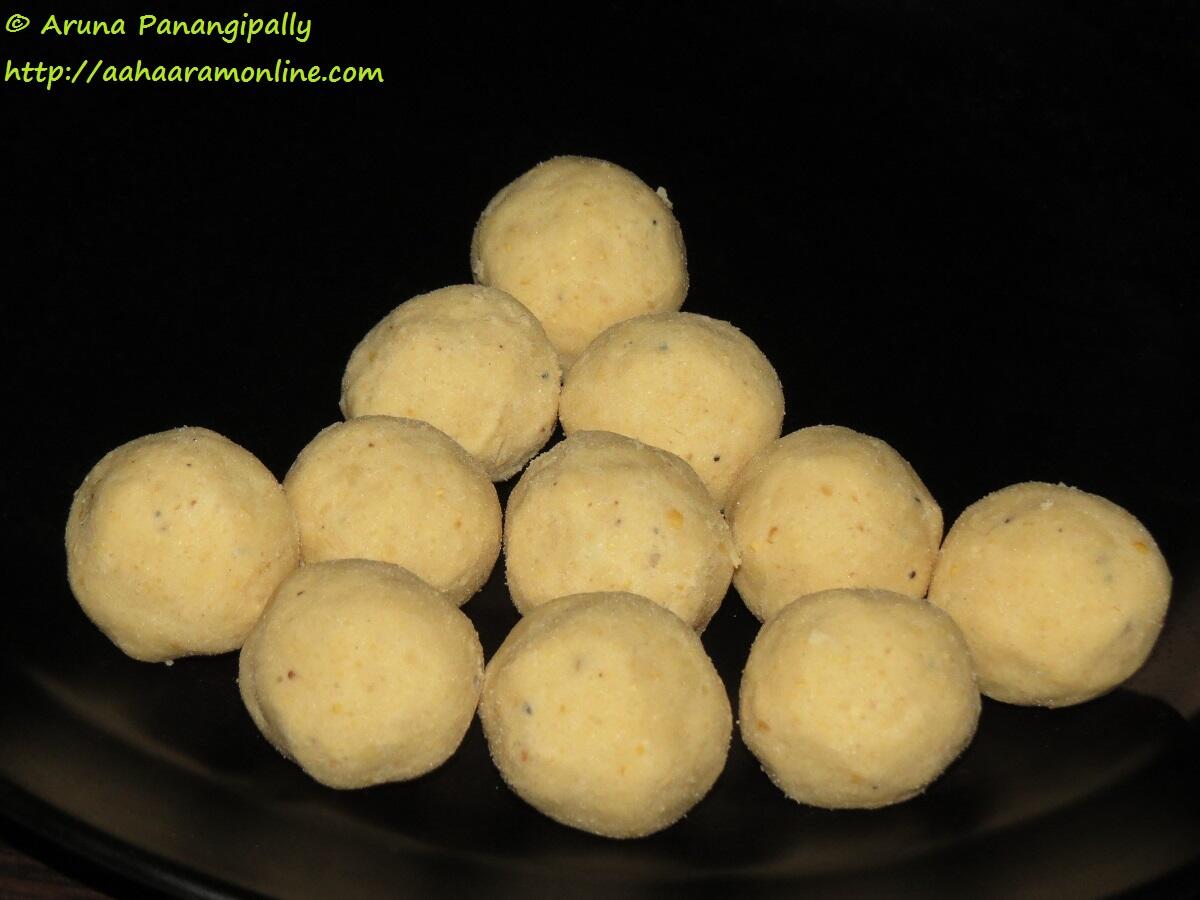 Pin
Every Diwali, one of the challenges for working women is how to make wonderful sweets and savouries at home to keep up with tradition while balancing work and other responsibilities. I can quite identify with this because I have seen my Mom and Aunts deal with it and am now facing the same dilemma.
Just as Diwali approaches each year, my good intentions fly out of the window as I am deluged with work.
This year, I am determined to make some simple yet delicious sweets to celebrate Diwali or Deepavali. I have already posted recipes for quick and easy Sev Burfi, Sunnundalu or Minapa Sunni, Dharwad Peda with Dulce du Leche, and Nariyal Laddu with Condensed Milk.
Today I am presenting another super simple laddu recipe that gets done in less than 30 minutes. Maladu, Maa Laddu, Gulla Senagapappu Undalu or Pottukadalai Urundai involves no cooking at all. Just grind, mix with ghee and make laddus. Can anything be simpler?
And don't be fooled by its simplicity. Maladu is very tasty and has a great shelf-life; so you can make it in advance of Diwali and store it.
Makes: 12 to 16
Time: 45 Minutes
Ingredients
Chutney Dal, Fried Dal, Gulla Senagapappu or Pottukadalai – 2 Cups
Sugar – 1 Cup
Ghee – 3/4 to 1 Cup
Green Cardamom – 8
Method to Make Maladu, Maa Laddu, Gulla Senagapappu Undalu or Pottukadalai Urundai
Grind together the green cardamom seeds, fried dal, and sugar to a fine powder.
Warm the ghee till it melts.
Mix the ghee a little at a time with the powdered ingredients till it is crumbly (but not wet) in texture.
Divide the mix into 12 to 16 equal portions.
Grease your palms with a little ghee.
Press each portion into a tight laddu.
Store in an air-tight container.
Tips
You can increase the ghee to make a slightly pliable mix. In such a case, Maladu will be moist. I used less ghee andso the texture of my Maa Laddu is powdery. However, it holds shape.
You could roast the dal a bit before grinding it into a powder. I did not and it tasted great.
You can use cashew pieces and raisins for garnish. If you do, increase the amount of ghee, otherwise the Maa Laddu will break.
If you are using less ghee like I did, use some pressure to make a hard laddu. Otherwise, it will break apart the moment you set it aside.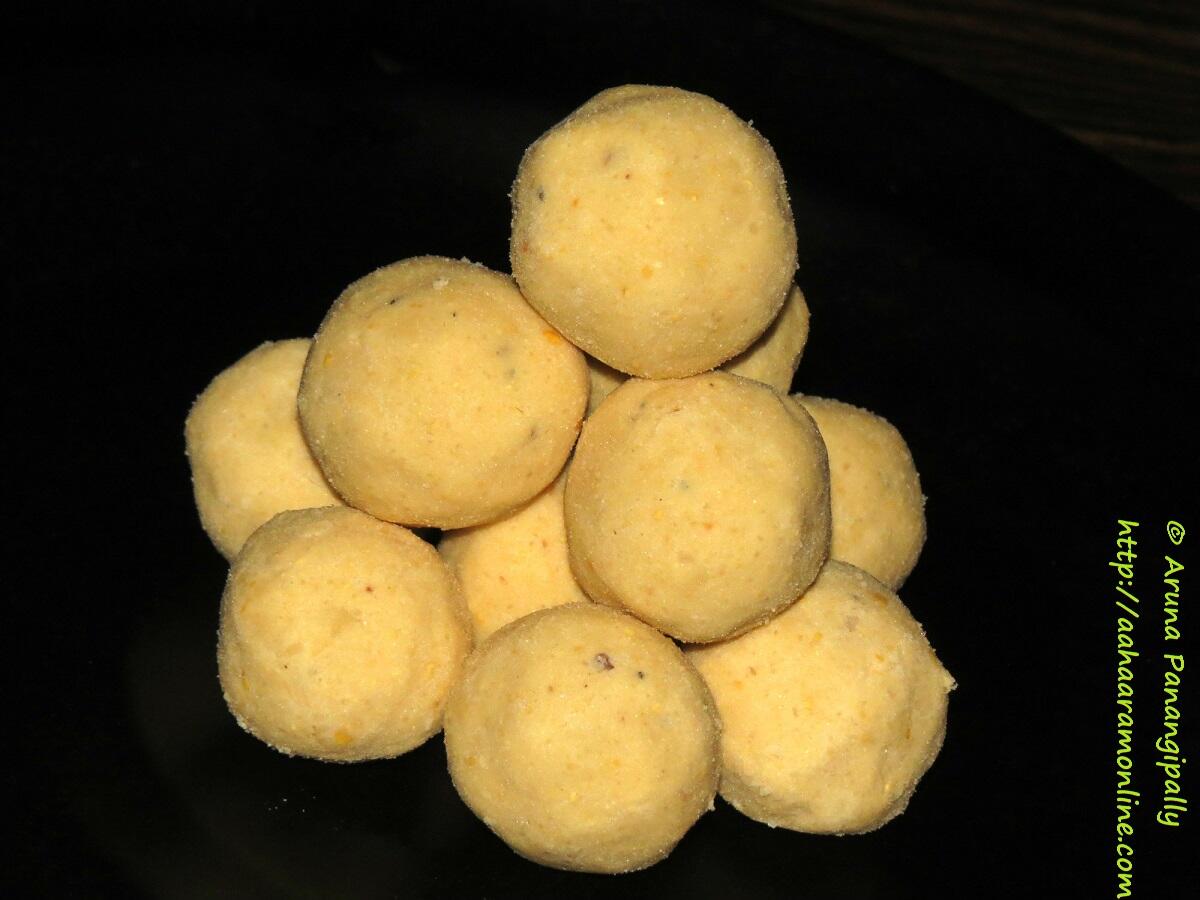 Pin