Minapa Sunni Undalu (also called Sunnundalu) is an Udad Dal Laddu that is very popular in Andhra Pradesh. Easy to make and absolutely delicious, this laddu is made for most festive occasions like Deepavali.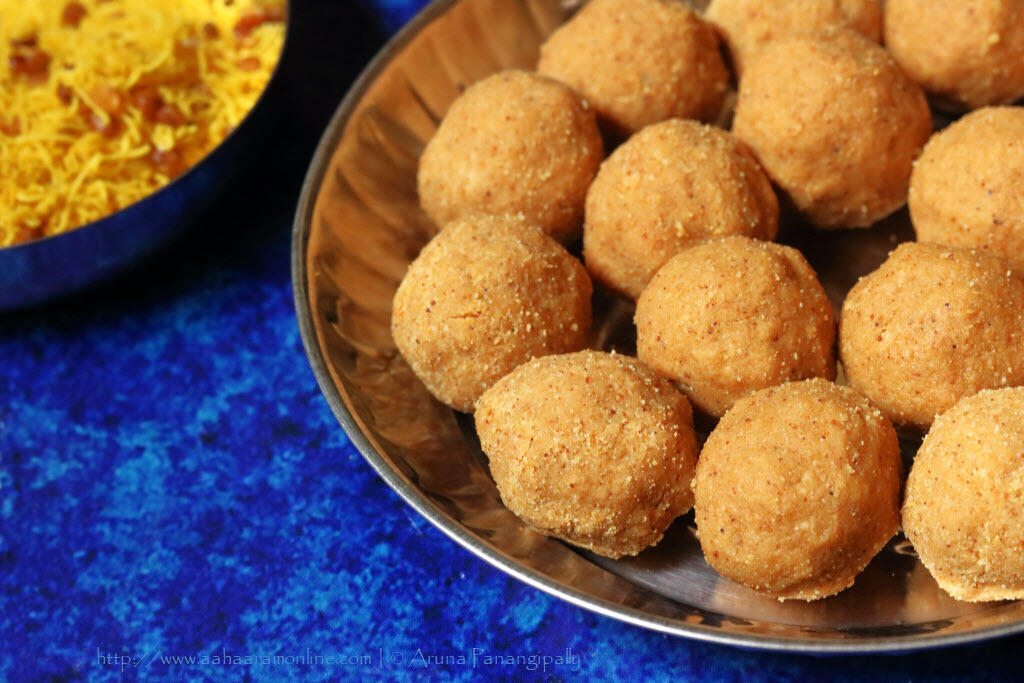 All you need to make Minapa Sunnundalu is udad dal, ghee, and jaggery (or sugar). You can make use Udad Dal with or without skin to make
Minapa Sunni Undalu. I would recommend that you make this delicious udad dal laddu with split udad dal with skin because it is significantly more nutritious Sunnundalu made with husked dal.
Also try my recipes for Pesara Sunni Undalu, Maladu, Besan Laddu, Kesa Mithoi | Rice Flour Laddu, and Rava Laddu Without Coconut or Milk.
Recipe for Minapa Sunni Undalu | Sunnundalu | Andhra Udad Dal Laddu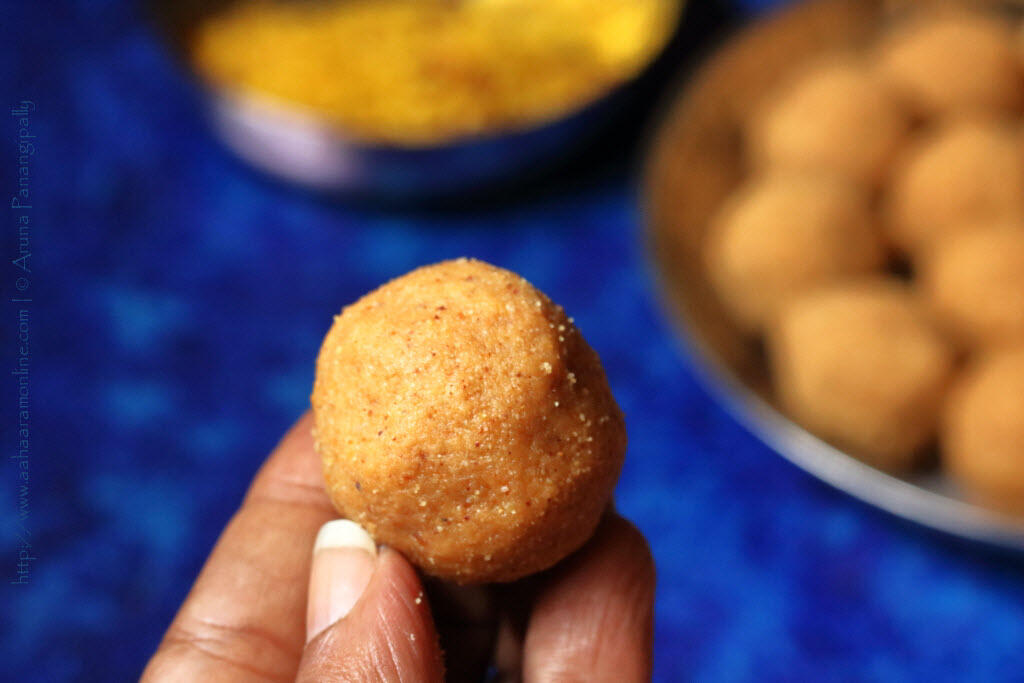 Method to Make Minapa Sunni Undalu | Sunnundalu | Andhra Udad Dal Laddu
In a heavy bottomed kadhai, over low to medium heat, dry roast the udad dal till it turns golden brown.
Spread the udad dal in a large steel plate for ~10 minutes to cool. Do not leave the udad dal in the kadhai as it will continue to roast.
Grind the udad dal with the sugar or jaggery to a fine powder.
Melt the ghee.
Slowly add the melted ghee to the udad dal powder.
Mix well to form a crumbly texture.
Shape into 18-20 equal sized Sunnundalu.
Store the Minapa Sunni Undalu | Sunnundalu in an airtight container.