Well, I have become a bit of a Hummus fan; more than a bit actually. You can read about how I first tasted this wonderful dish in my post about plain Hummus. Then I made Roasted Bell Pepper Hummus and now I made Coriander Green Chilli Hummus.
Actually I made this dish because my father has taken to eating Hummus with rotis and dosas. So I thought I would give it a bit of a kick and so added the ingredients of a traditional Coriander Chutney to this dip. The result was a spicy dish that retained the essence of Hummus but had an Indian touch to it.
Do try this Coriander Green Chilli Hummus and you will come back for more.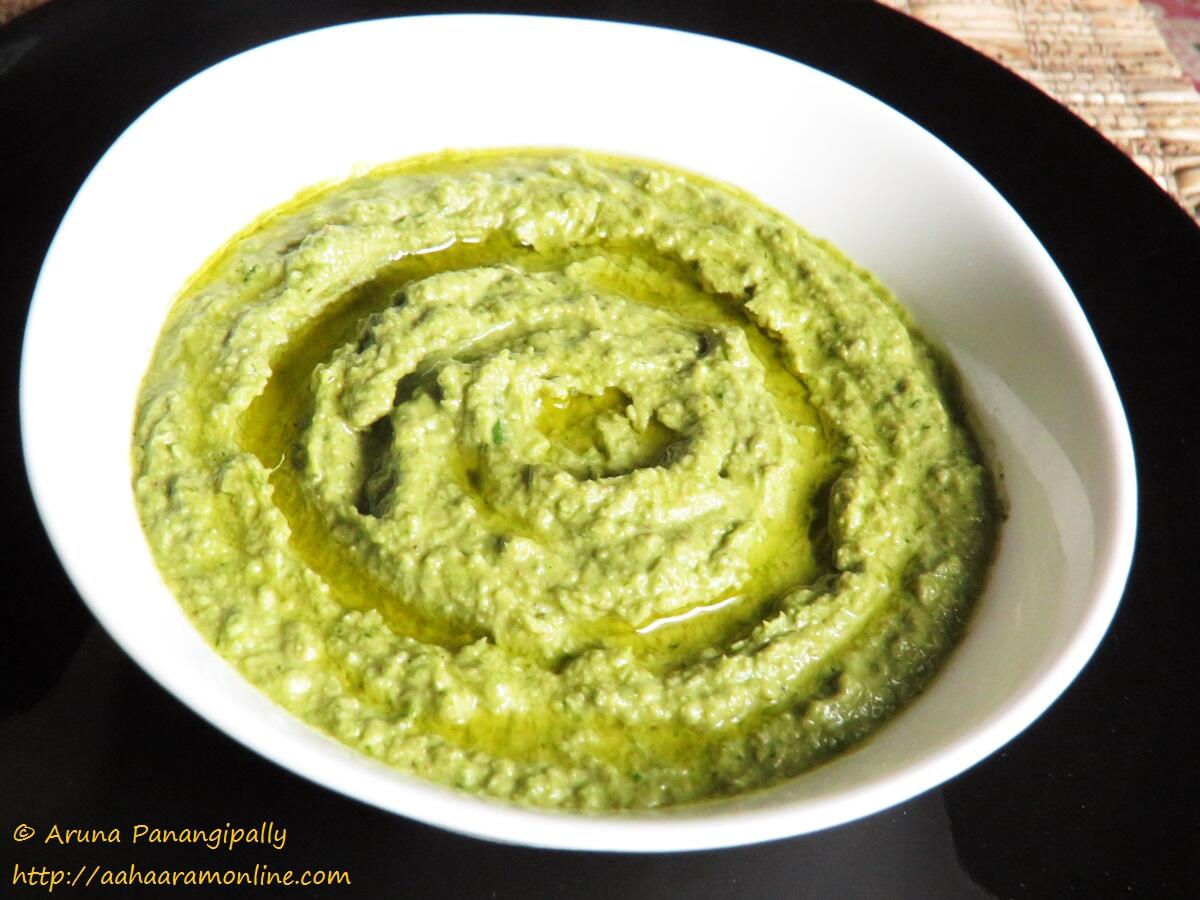 Pin
How to Make Coriander Green Chilli Hummus
Ingredients
Dried Chickpeas, Garbanzo Beans or Kabuli Chana – 1/2 Cup
Tahini – 1 tbsp
Garlic Cloves – 2 Large
Roasted Cumin Powder – 1/2 tsp
Fresh Coriander – 1/2 Cup Packed (3 fistfuls)
Green Chillies – 2 to 3 (depends on the level of spiciness you want)
Olive Oil – 5 tbsps
Salt to Taste
Method
Soak the chickpeas in 2 cups water for 6 to 8 hours.
Drain all the water from the chickpeas and rinse well.
Pressure cook the chickpeas in 2.5 cups of water for just 2 whistles.
Drain the water and save some of it.
Let the chickpeas cool.
Grind the roasted cumin to a fine powder.
Grind the cooled chickpeas, garlic, cumin powder, salt, coriander, green chillies, tahini, and 3 tbsp olive oil into a smooth paste.
If required, add some water saved in step 4 to the paste while grinding to get a creamy consistency.
Spoon the hummus into a large bowl.
Cover the surface with the remaining olive oil.
Serve the Coriander Green Chilli Hummus with some Lavash.
Tips
Do not overcook the chickpeas. The chickpeas should be firmer in consistency than when they are cooked for chole.
Do cover the surface of the hummus with olive oil else it tends to dry out in the hot Indian weather.
You could use hummus as a dip to accompany salads or chips.
You can refrigerate the Spicy Coriander Green Chilli Hummus and it will last for about a week.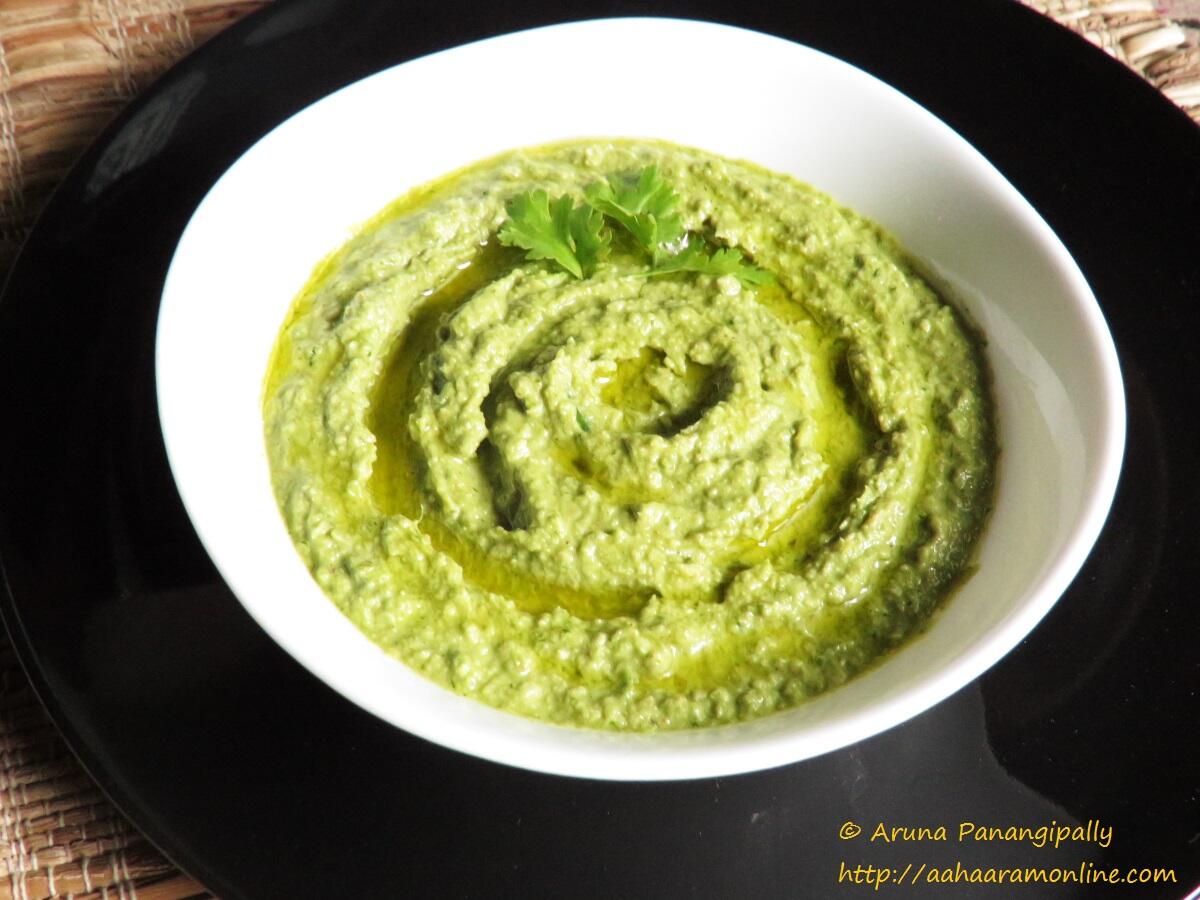 Pin